Advanced Coaching
Help your team master their coaching skills and become better leaders.
Program Duration: 4 HOURS
Advanced Coaching is recommended by organizations, such as:
What Is Advanced Coaching?
The Advanced Coaching skill development program is available anywhere
in North America, any time, and for any group size. This group training workshop helps your team…
1
Hone your existing coaching skills
2
Learn advanced coaching techniques
3
Master your own personal style of coaching
4
Practice advanced coaching exercises
5
Inspire others to go beyond their ambitions
The Perfect Program for Groups Who Are Looking To:
Enhance Coaching
Learn seven advanced shifts you can make to the way you coach to transform your management style and become better leaders.
Coach Situationally
Discover how you can change your coaching style to match different types of situations, and use observational and demonstrative techniques to coach more effectively.
Get Hands-On
Practice a variety of conflict resolution techniques with interactive exercises and group discussions that will put your skills to the test.
What's Included with Advanced Coaching:
Before
Pre-program communication

Discovery calls with key stakeholders

Coordination of program logistics
During
Tailored program with soft copy of materials

On-site facilitator for set up and delivery of training

Closing discussion to end your program and review key takeaways
After
Post-program follow-up and support

Scheduled question and answer session

Access to facilitator by telephone and email
In-Person Training Program: starting at $6,495
Virtual Training Program: starting at $2,750
What Clients Are Saying:
You helped the concepts come alive for our group
Thank you for the skill development session with Lyndon. You provided great slides, great stories, and great references that helped make the concepts come alive for our group.
Veritas
Helped the group to gel as a team and work together
The flexibility you demonstrated helped the group to gel as a team and work together to address the common issue of getting buy-in from staff on the transformation of our organizational structure in light of our future goals and objectives.
Organization for the Prohibition of Chemical Weapons (OPCW)
Phenomenal impact!
Lyndon, this was so beneficial. We talked about our strengths and weaknesses as an Executive Leadership Team in a way that we had never done before. You pushed us on becoming more professionally vulnerable with each other, thereby strengthening us as a team. Phenomenal impact!
Budge Studio
The facilitator understood challenges in our office with out ever having worked here
Lyndon, you had an uncanny ability to understand the challenges we are having in our office without ever having worked here. Specifically around our team dynamics and responsibility. Thank you.
Department of Education
Made the session much more impactful
Thank you Lyndon for all the effort you put in ahead of this session. It made the session that much more impactful for the entire group.
Royal Brass & Hose | Knoxville, TN
You know how to get the group interacting with each other
Lyndon, you are a good discussion facilitator and we really enjoyed this. You are knowledgable, personable and know how to get the group interacting with each other. Thank you.
American Anthropological Association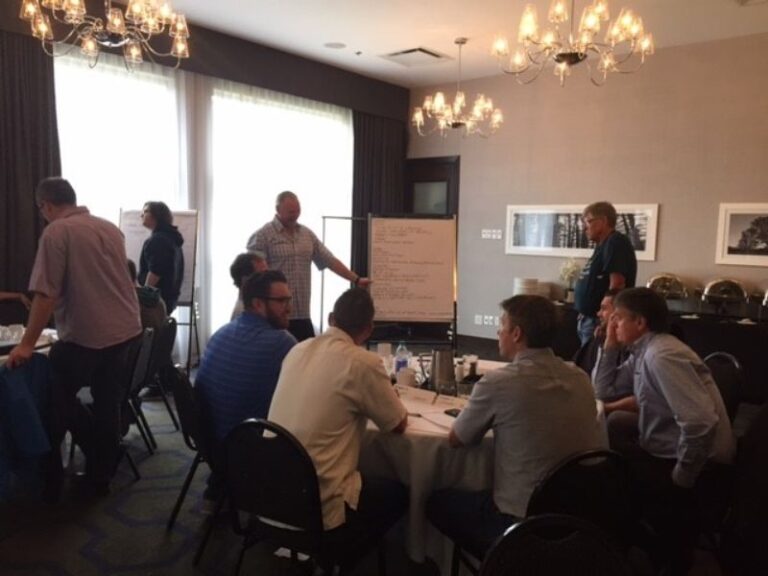 It was completely practical
Lyndon, your exercises made the entire session very interactive and really helped to bring the concepts to life. It was completely practical and I can see our North American Executive Leadership team using their learnings immediately. We will have you back.
Schüler Group | Detroit, MI
Want to Learn More about Advanced Coaching?
Fill out a simple form
to speak with an Employee Engagement Consultant
Receive a free quote
and detailed proposal about your skill development program
Start working with your facilitator
to help your team master coaching skills and techniques
Explore Similar Programs:
Coaching Fundamentals
The Coaching Fundamentals program can help your leadership team learn constructive ways to nurture the people they're accountable for.
Learn More
Productive Feedback and Performance Reviews
A training program that helps your team share feedback in a more positive and impactful way.
Learn More