The What, Why, and How of Team Building Scavenger Hunts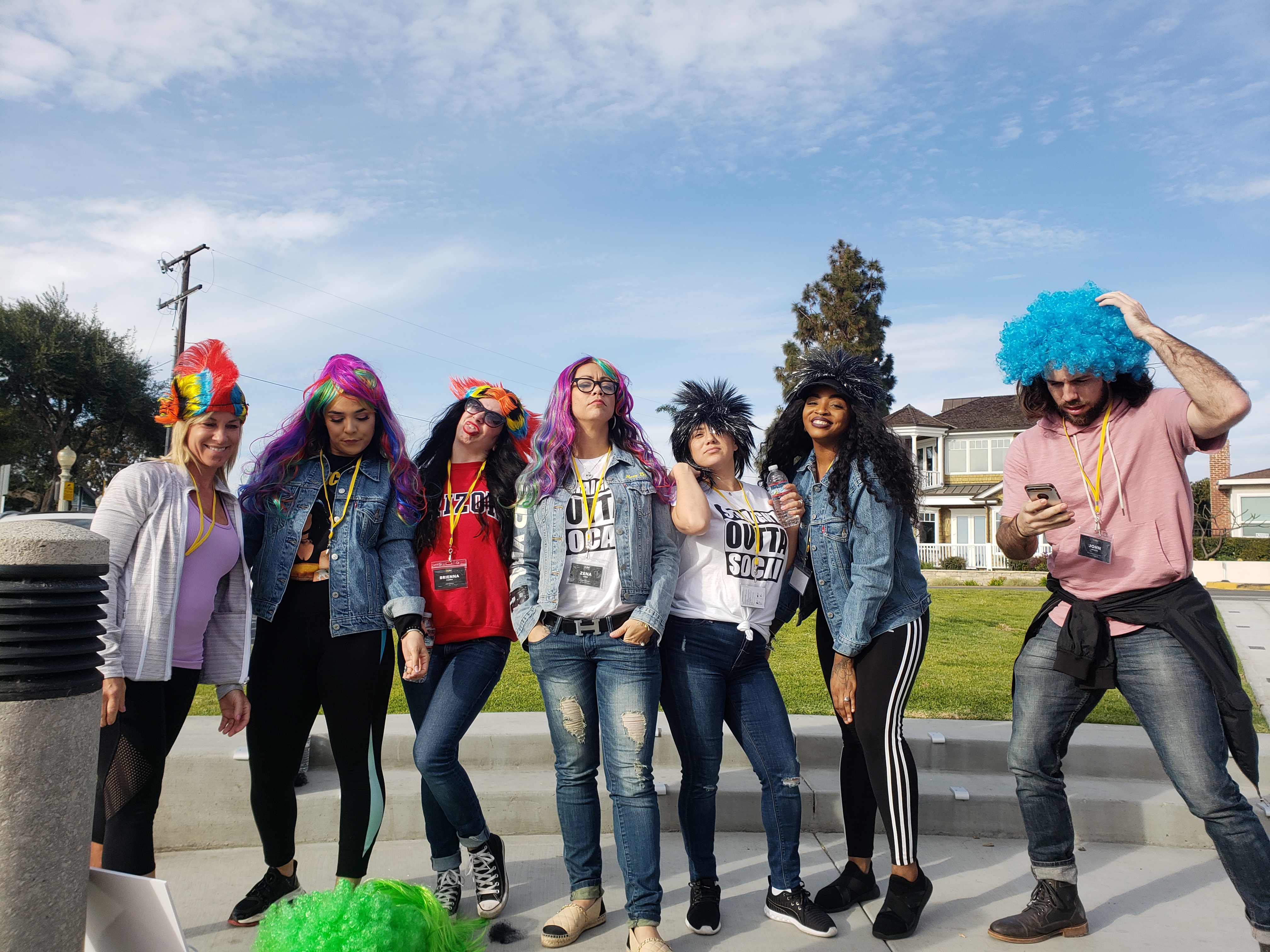 If you'

re looking for a fun and high-energy team building activity, a corporate scavenger hunt is a great bet

.

 In this article, we'll explain why and give you some team building scavenger hunt ideas you'll love. 
When you hear the word "scavenger hunt," what comes to mind? If your first thought is kids' games like tag or hide-and-seek rather than corporate team building, you're not alone. But scavenger hunts can be a ton of fun. And for workgroups, they can also be massively beneficial.  
In this article, you'll read about:
---

7 Reasons Why Corporate Scavenger Hunts Are Good for Team Building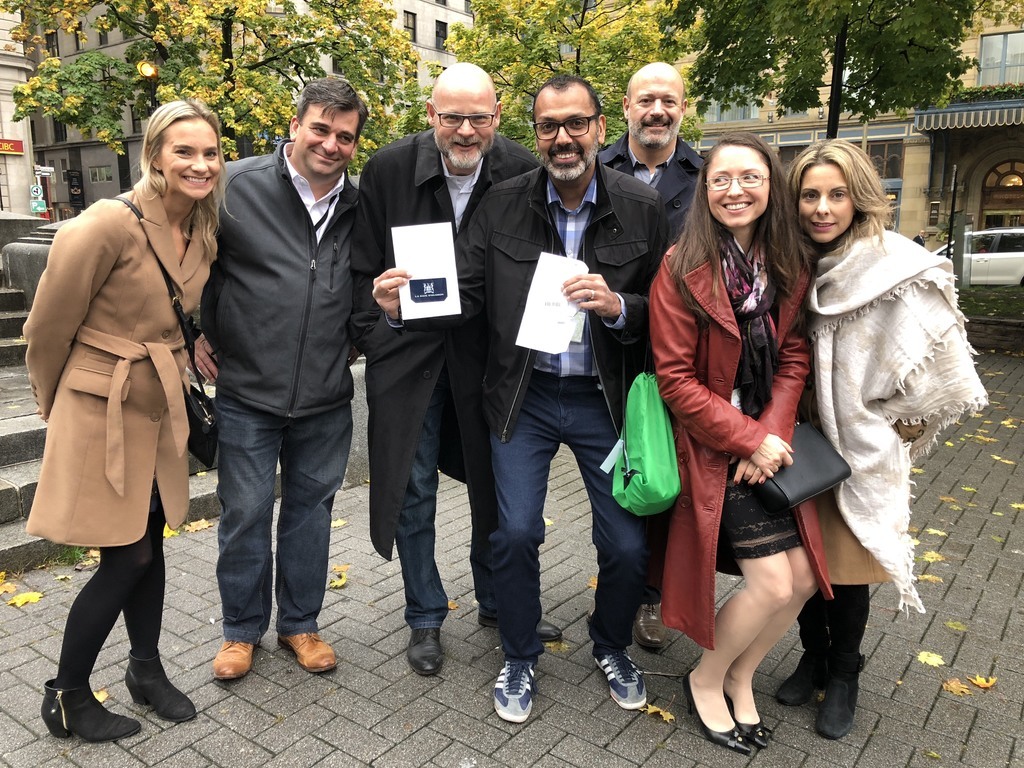 In the corporate world, scavenger hunts are a favorite option for boosting employee engagement. At Outback Team Building & Training, corporate scavenger hunts are among our most popular team building activities.
So, why do employees love them? Because they're light-hearted, energetic, and fun. And they're a big hit with organizations for the same reasons – plus the fact that they help colleagues develop key soft skills.
There are a ton of benefits of scavenger hunts, including:
Communication – Corporate scavenger hunts require teammates to practice communication skills and act diplomatically in order to complete tasks. If they aren't able to communicate well, it will be a lot more difficult to achieve their goals, making it a lot more difficult to win. 


Teamwork – Most scavenger hunt team building activities require colleagues to complete a diverse array of challenges. And in most cases, there will be challenges that are more one person's forte than another. That means employees will have to rely on each other to complete tasks. And sometimes, they might even need to divide and conquer in order to maximize their time and complete the most challenges. 


Bonding – Scavenger hunts have a great way of making you feel like a kid again. And in that context, it's a lot easier for employees to let their guards down and get to know each other better – both personally and professionally. Doing something that isn't directly related to work also helps make it easier to bond with teammates in a new way.


Leadership Skills – When your workgroup is doing a corporate scavenger hunt, it's natural to see people adopt leadership roles within their groups. This helps employees practice delegating and sharing the workload in order to get challenges achieved.


Thinking Outside the Box – By their nature, adult scavenger hunts are a bit outside-the-box. And the list of challenges your team gets to tackle will follow suit. This means employees will need to exercise creative thinking in order to find solutions to outside-the-box problems – lessons that translate directly into the business world.


Getting Comfortable Outside of Comfort Zones – Often times in the course of your job, you'll find yourself stepping outside of your comfort zone – whether it's taking on additional responsibility or being tasked with something you've never done before. Scavenger hunts help develop a tolerance for discomfort by challenging your team to do something they may not be used to or may not be entirely comfortable with in the interest of achieving a goal.


Exploring Wherever You Are – Whether you're in your own city, at an off-site meeting or company retreat, or even a conference or meeting in another town, corporate scavenger hunts are a great way to get out and explore in a new and exciting way. 
---

Finding the Right Type of Corporate Scavenger Hunt for Your Team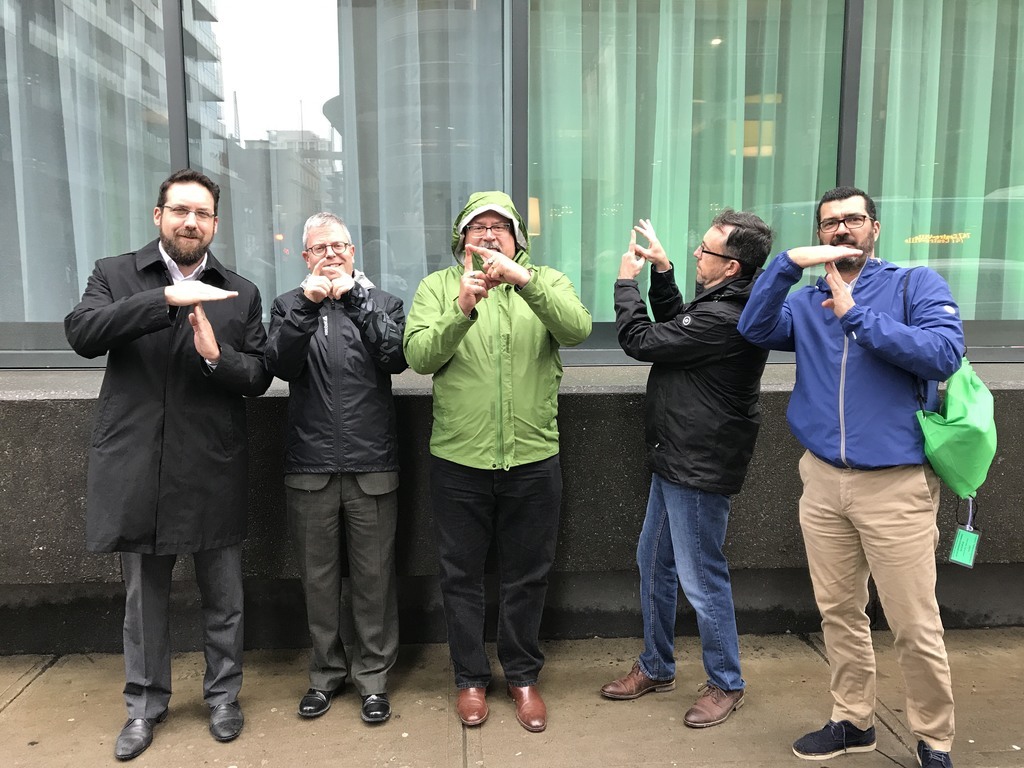 If you're thinking that adult scavenger hunts might not be your team's cup of tea, don't worry. We've got extensive experience working with corporate groups to host scavenger hunts that are enjoyable for everyone.
We've found that scavenger hunts work for almost every kind of team (in fact, we can even create completely customized activities that fit your group's exact specifics). It's just a matter of finding the right one.
So, how do you decide which type of scavenger hunt is right for your group?
The first step is deciding exactly what you'd like to achieve. This generally falls into four main buckets:
Getting people to break out of their shell
Helping colleagues get to know each other
Enhancing communication and collaboration
Doing something to give back to the community
It can also help to get feedback from your team as to what they'd like to do as part of a scavenger hunt as well as what types of things they'd like to achieve.
Once you've answered those questions and gathered that insight, you can move onto selecting the right scavenger hunt. 
---

5 Scavenger Hunt Team Building Ideas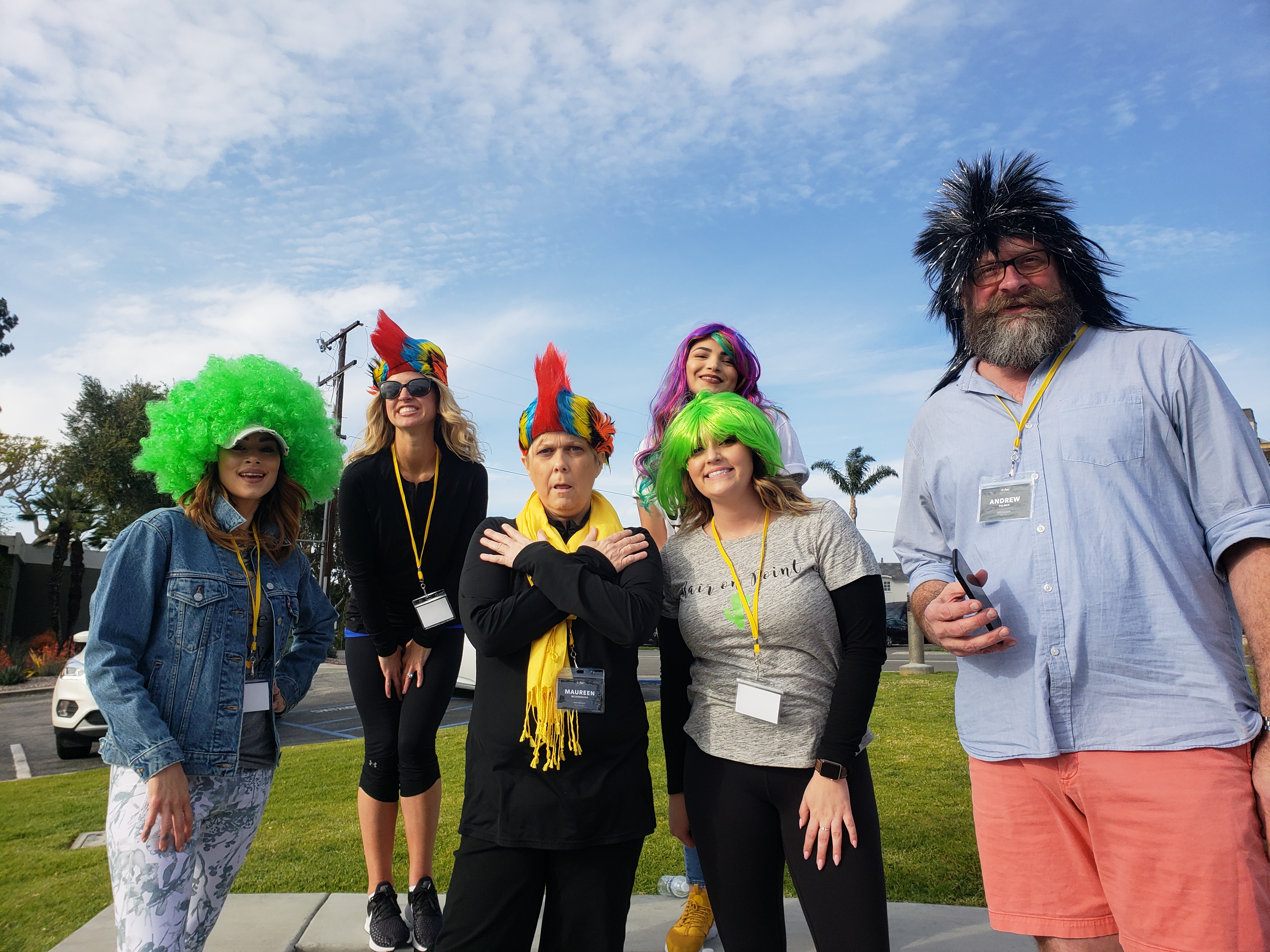 Equipped with an understanding of what you'd like to do and achieve in your corporate scavenger hunt, you'll have a better idea of the type activity that would work best for your group.
At Outback Team Building & Training, we offer a ton of scavenger hunt team building activities to meet any need.
Here are five scavenger hunt ideas we think you'll love. And to make it easy to pick the right one, we've categorized them based on commonly desired outcomes.
Getting People to Break Out of Their Shell
Urban Fear Factor – There's no better way than to help people break out of their shells and push past their comfort zones than with Urban Fear Factor. This scavenger hunt is all about tackling a series of whacky and fear-defying challenges in order to earn points. The team with the most points when time is up is the winner!
Helping Colleagues Get to Know Each Other
Getting to Know You – This scavenger hunt is a bit different than traditional ones, but it's all in the interest of helping people get better acquainted. In this scavenger hunt, people will need to break the ice, spark new connections, and learn more about their colleagues. Working through a list of photo and video challenges, they'll need to find colleagues who match specific criteria – from their appearance to their personality. And to get the insight they need to cross challenges off their list, they'll have to get proactive in learning about their teammates.
Enhancing Communication and Collaboration
Wild Goose Chase – One of our most popular corporate scavenger hunts, Wild Goose Chase gets your team out into the city to explore, communicate, and collaborate as they tackle a series of fun photo and video challenges. But here's the hitch: each challenge is worth a specific amount of points, with some being worth a ton, and others being worth less. But with limited time available, they'll need to be strategic in which challenges they complete – and how they do it. They'll need to communicate efficiently and work collaboratively – even breaking out into smaller groups to multitask challenges – in order to secure the most points possible before time runs out.


The Amazing Chase – Based on the popular reality TV show, this scavenger hunt is interactive and high-energy. Your team will need to work together in order to solve clues, complete challenges, and unlock destinations as they race from place to place in pursuit of the finish line.
Doing Something to Give Back to the Community
Random Acts of Kindness – If you've got a team that likes to spread joy in the community, then this is the right corporate scavenger hunt for you. Every challenge in this activity is focused on doing good for others and making people smile. While every team competes and collects points for completing challenges, the best part of this activity is that everyone truly wins in the end.
Another great thing about these scavenger hunts is that they are all operated from our Outback Team Building & Training app and so we are able to offer them in a variety of formats to fit you needs, including:
Hosted – With our hosted scavenger hunts, you'll get a team of Outback staff who will set up your event, be on-site to provide guidance and answer questions, and take your team through the duration of your activity.


Virtually Hosted – If you don't need a fully-hosted package but would like instant access to an Outback expert, then virtually hosted corporate scavenger hunts are a great option for you. This way, you'll have access to an event facilitator without actually having to have them on-site. From there, your team will simply participate in the activity using their smartphones.


Self-Hosted – If you're looking for an extremely affordable scavenger hunt idea, then self-hosted is the way to go. With this option, we simply send you the instructions to follow for getting set up on the Outback app and for your activity. And from there, you and your team can initiate the event whenever and wherever you want. But don't worry – you've always got access to our full support team to ask questions or troubleshoot if need be!
Contrary to the old stereotype, scavenger hunts aren't just for kids. Whatever your goals are, they can also have big benefits for workgroups as well.
What kinds of activities would you like to do in a scavenger hunt team building activity? We'd love to hear your thoughts! Let us know in the comments section below.
---

Learn More About Scavenger Hunt Team Building Activities for Your Corporate Group
For more information about finding the right scavenger hunt team building activity for your group, just reach out to our Employee Engagement Consultants.
Subscribe To Our Newsletter
And Stay Updated