6 Meaningful New Year's Resolutions for Your Office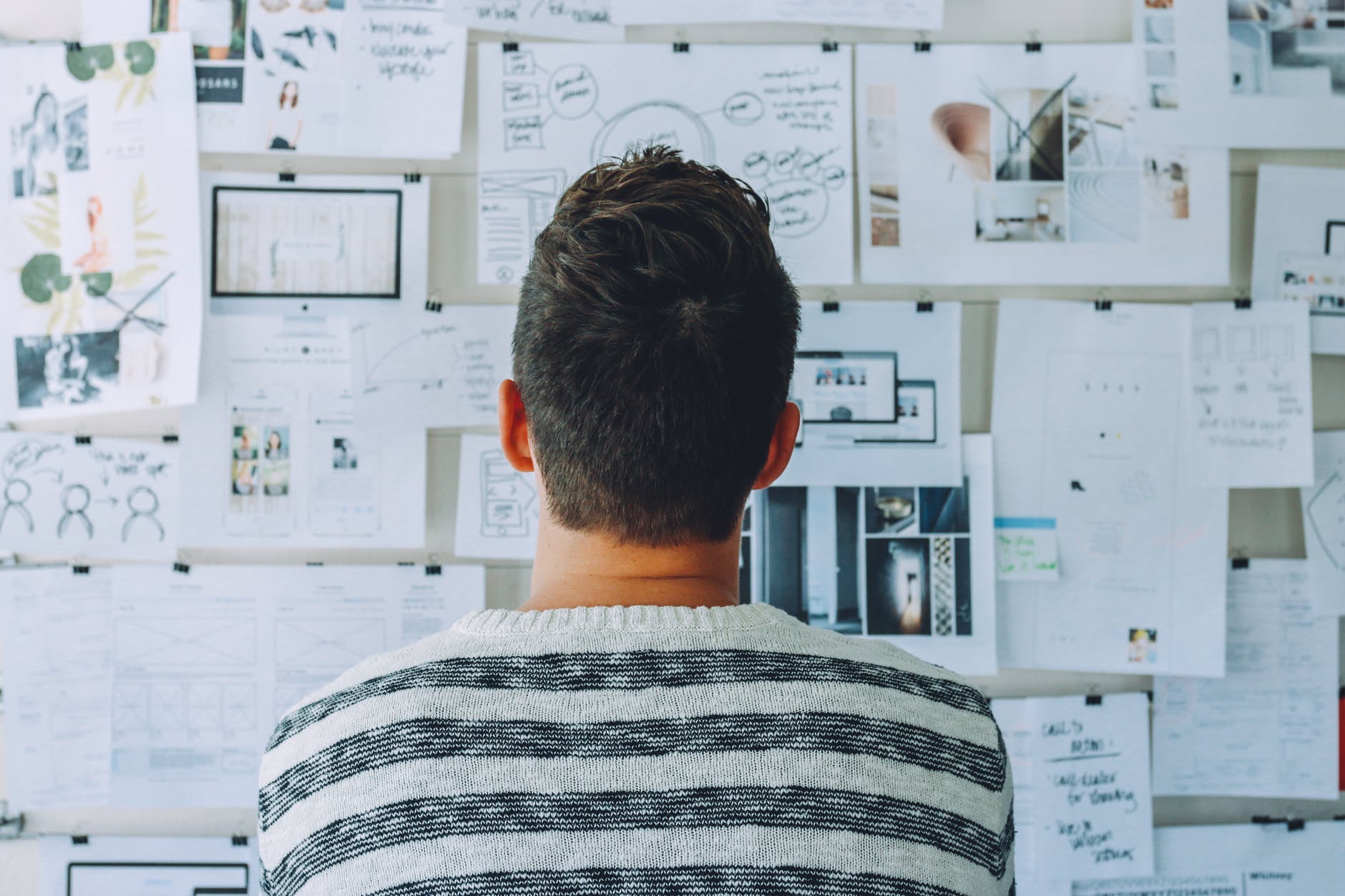 Start January off right with these six meaningful and effective New Year's resolutions for the office. Find inspiration to get you started with company-wide goals that can benefit your entire workplace.
New Year's resolutions for the office may seem like an odd concept, but January offers the perfect opportunity to set goals to better both your employees' and company's overall wellbeing.
Of course, there are many times throughout the year that you can – and should – take stock of how your organization is doing on a people-level. So, why stop and take a beat with the start of a new year?
Inc.com reports that 60% of people make New Year's resolutions but only 8% achieve them. This makes January the ideal time to align your business' aspirations with your employees' and help them achieve their goals.
Plus, many resolutions are linked to the workplace, with a few popular ones including:
Better work-life balance
Career or role advancement
Pay raises or bonuses
So, with employees feeling a renewed sense of motivation around this time of year, it's a great chance for the HR and leadership teams responsible for employee wellness to reflect on ways to re-invigorate the office as a whole.
Find out how you can set office New Year's resolutions that can help you support your team's growth by bettering your organization.
---

6 New Year's Resolutions for Your Office
Interested in the concept of New Year's goals for your workplace but unsure of what that may look like? Here are our top six recommendations for office resolutions to help you get started.
Office New Year's Resolution #1: Improve Your Workspace
Your physical office can play a huge role in your employees' productivity, collaboration, and happiness. In fact, in our blog post, How Office Design Can Help Your Team Work Better, interior designer Morgan Thomas suggests that our behaviors are directly driven by the space we're in.
Try sprucing up your workplace with easy and affordable improvement, such as:
Artwork – Anything visual, including paintings, prints, and even figurines, can all add some life and bring character to your space.


Paint – A fresh coat of paint can transform just about any room and, depending on the color, possibly help fuel some inspirational and outside-the-box thinking.


Plants – Add some greenery to desks, entryways, or boardrooms. Find out some of the benefits associated with workplace plants in our blog post 5 Office Plants That Can Spruce Up Your Workplace.
For more ideas on how to create a more lively and productive space for your employees, read 50 Ways to Improve Your Office Working Environment.
Office New Year's Resolution #2: Strengthen Retention & Entice New Talent
Colleagues, career advancement opportunities, and competitive salaries are all important in retaining and attracting top talent in your industry. But changes to these circumstances aren't always possible.
One tactic that you can try instead this year is introducing a new company perk. This can be a bonus offering for employees to use throughout the year.
For example, here at Outback, our team has access to the following:
Fitness Fund – Once a year, employees can opt to put $100 towards any athletic activity of their choice.


5 Personal Days – In addition to vacation time, each person can take up to five personal days throughout the year.


Get Out of Your Comfort Zone – This perk offers employees the chance to do something that challenges them, such as bungee jumping or dance lessons, paid for by the company.


Volunteer Day – Members of our team can choose to spend a day volunteering in our community instead of being in the office.
Office New Year's Resolution #3: Give Employees a Voice
If you're looking to hear more from your employees, try offering regular surveys. For example, at Outback, we ask our team to provide feedback on a monthly and annual basis.
To get the most open responses and really give your company the chance to voice their opinions, ensure that people can submit responses without having to identify themselves. Employee survey providers like TINYpulse and Officevibe can help you receive honest, anonymous feedback with quick and easy questions about your organization.
You can also ask your team what they'd like to see change or stay the same over the upcoming year. Our HR and leadership team at Outback provides regular Stop-Start-Keep sessions to get a pulse on what's going well or where improvements are possible within the business.
For advice on how to put together an employee engagement survey for your team, check out our blog post Employee Engagement Survey Questions, Template, and Tips. Or read our case study on How Outback Improved Employee Engagement by Over 100% in Just One Year to learn more about the ways that Outback gives our team a voice.
Office New Year's Resolution #4: Crystalize Performance Management
Help your employees achieve their career aspirations with a rock-solid performance management system. Here's what that could look like for your team:
Consistent Check-Ins – Meet regularly with your employees to ensure their goals and deliverables are on track and everyone is on the same page.


Clear Documentation – Provide your team with a template and ask them to fill it out as it relates to their role. With expectations for their performance in writing, there's little room for error or confusion.


Offer Support – If a member of your team is having trouble, ensure that they know that they can turn to their leader or colleagues for help.
Once your performance management structure is in place, employees should know exactly what is expected of them. If you still have someone on your team who is struggling, check out our blog post that provides 8 Performance Improvement Tips for Managing Underperforming Employees.
Office New Year's Resolution #5: Support Professional Development
This year you can help your employees hone their skills and continue to grow by offering learning and development programs.
Here are some of our most popular options for corporate groups:
Office New Year's Resolution #6: Add to Your Company Culture
One of the simplest ways to add some life to your company's culture is with social events that help your employees get to know each other away from their desks.
By forming a social committee, you can source great ideas for celebrations, while also delegating responsibilities so that you don't have to take on this task alone. Try to recruit members of your organization from various departments to ensure each team is represented, and let the fun begin!
Not sure where to start? Team building activities are an easy and effective way to make your next event memorable and exciting.
---

How to Avoid Failure with Your Office New Year's Resolutions
According to Inc.com, over 50% of surveyed respondents admit to failing their resolutions before the end of January. That's a pretty daunting number of goals that never make it past the first month of the year.
If you're worried about succeeding with the New Year's resolutions you've planned for your office, here's how our team recommends avoiding defeat:
Set Expectations – Communicate your resolutions with your company – you won't want to let employees down after they've gotten excited about them.


Make It Official – Hold yourself accountable for each goal by telling your boss that these are tasks you want ownership of this year.


Spread It Out – Don't force yourself to take on everything at once. Plan to tackle your resolutions for the office throughout the year, and set clear objectives and due dates. See the below chart for an example of what this could look like.
| | | | |
| --- | --- | --- | --- |
| MONTH | RESOLUTION | OBJECTIVE | DUE DATE |
| January | Give Employees a Voice | Find the right platform for your company and send out monthly employee surveys. Make time to analyze results during the first week of every subsequent month. | January 15 for survey provider Monthly for survey distribution and analysis |
| February | Strengthen Retention & Entice New Talent | Get approval for and announce new employee perk for the year. | February 1 for approval February 28 for announcement |
| March | Support Professional Development | Offer a training and development program for employees every quarter. | March 31 June 30 September 30 December 31 |
| April | Improve Your Workspace | Complete spring cleaning and a spruce up of your physical office space. | April 30 |
| June | Add to Your Company Culture | Form a social committee; start with a summer BBQ and then gear up for fall and winter events. | June 15 for social committee July 31 for BBQ September 30 for fall event December 31 for winter event |
| November | Crystalize Performance Management | Review current performance management structure and prep improvements to launch in January of next year. | December 31 |

New Year's resolutions for the office provide your team with the opportunity to help employees achieve their goals while improving your company's wellbeing. With goals that focus on your people, processes, and workspace, you can make the most of the year to come!
Have you ever set office New Year's resolutions before? Share how it went in the comments below.
---

Learn More About How Outback Can Support Your Group All Year
For more information about how team building, training and development, and coaching and consulting solutions can benefit your group throughout the year, reach out to our Employee Engagement Consultants.
Subscribe To Our Newsletter
And Stay Updated