The Top Trends in Team Building and Training for 2020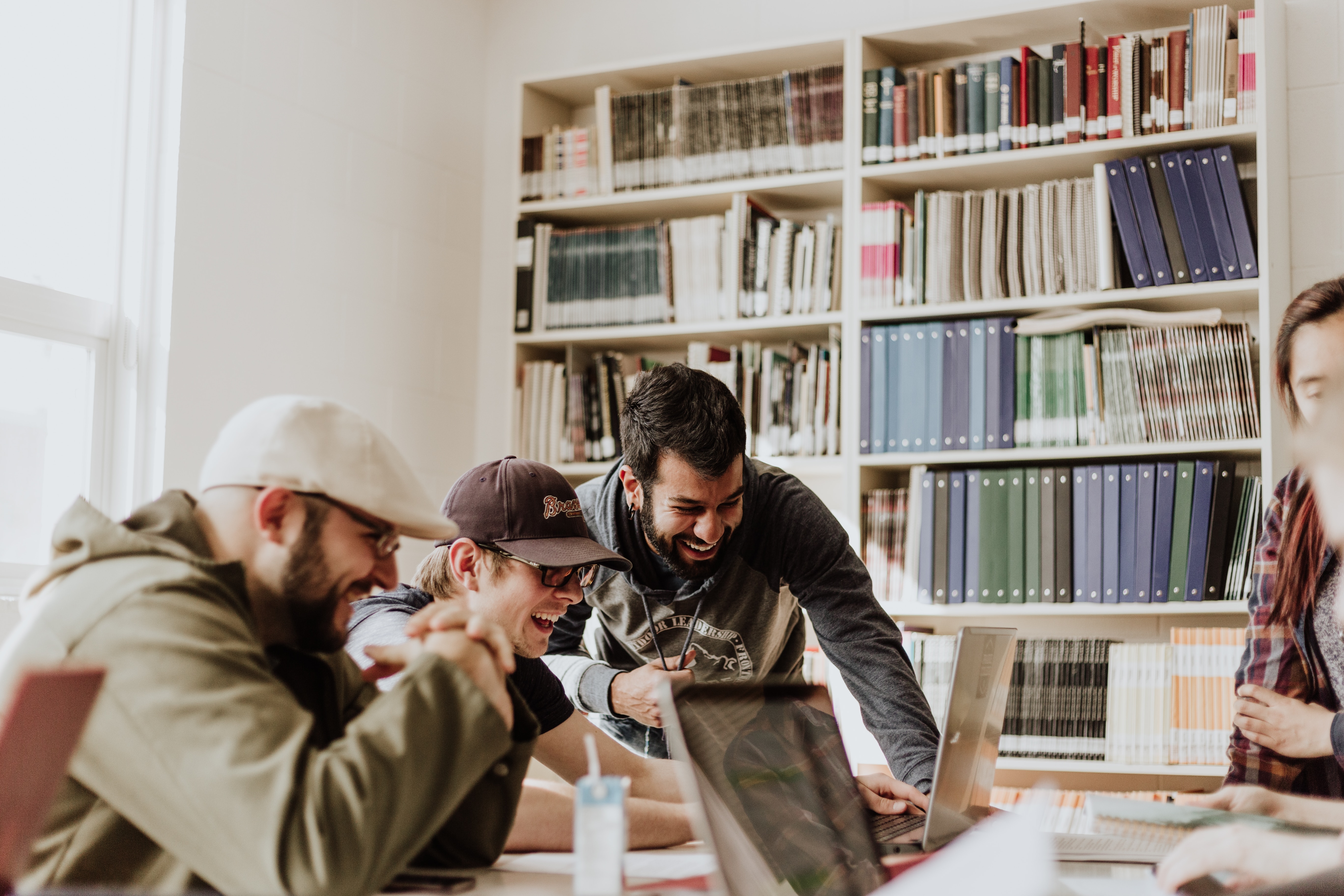 In this online guide, you'll gain expert insight and advice on the trends in team building, training and development, and coaching and consulting that you can expect to see in 2020.
Are you looking for the latest employee team building and training trends? Check out our updated blog post: The Top Trends in Team Building and Training for 2021.
Each yeah, our team of in-house experts analyze customer data, crunch numbers, and review industry indicators to predict the trends in team building, training and development, and coaching and consulting we can expect to see in the year to come.
As 2019 comes to a close, we connected with them once again to get their insights on the trends they see taking hold as 2020 gets underway. We spoke with:
Murray Seward, CEO at Outback Team Building & Training


Lyndon Friesen, Lead Facilitator at Ignitor Training, skill development coach, and training and development expert at Outback Team Building & Training


Joe Britto, Mindset and Management Consultant at Innate Leaders and coaching and consulting expert at Outback Team Building & Training
Keep reading to learn more about the trends you can expect to see in 2020 or download your free copy of Team Building & Training Trends for 2020 for an all-in-one, printable PDF of the resources below.
---

Table of Contents
---

Team Building Trends for 2020
Metrics-centric team building and meaningful experiences for remote employees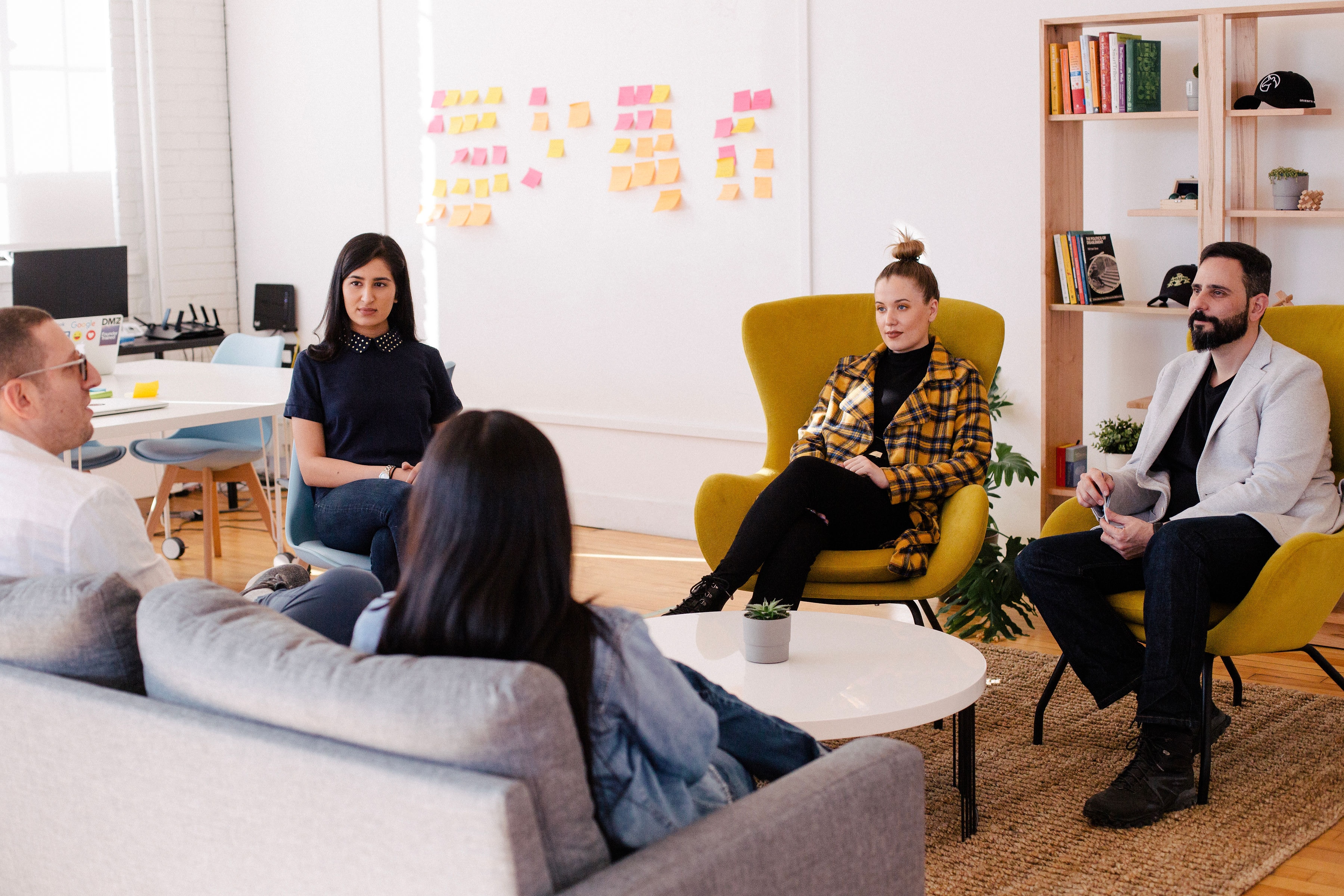 Trend #1 : Integration of Corporate Messaging
Throughout 2019, we've seen an increase in vigilance among organizations when it comes to their budgets. Companies have been increasingly focused on team building initiatives that are tangibly tied to business benefits. As a result, there has been a significant uptick in the number of custom team building activities that we've hosted for our customers in order to tie in and reinforce corporate messaging. This has included things like:
Product expansions and launches
Sessions centered around company core values
Integration of organizations' vivid visions for the future
If you're interested in custom activities, check out our case study to learn about events that we've hosted for companies including PepsiCo, Greenfield Global, and more.
In 2020, we expect to see this team building trend continue, driving a spike in bespoke and customized activities incorporated into things like company off-sites and leadership meetings.
Trend #2: Team Building Focused on Business Simulations
In the past few years, we've seen teams, departments, and organizations putting a heavy emphasis on fun-based team building activities. But recently, we've also seen a wave of organizations joining the trend of hyper-focusing team building on analytics. This has been done as a way to gauge the effectiveness of the initiatives they pay for. Companies want to be able to assign results to the activities they spend money on.
As a result, in combination with the increased scrutiny being placed on budgets, we expect to see a shift away from purely fun team building activities towards those that have quantifiable business outcomes. For instance, we've noted a rise in team building activities that include business simulations – such as Charity Bike Buildathon – to help employees think outside of silos.
One thing for organizations to be mindful of is ensuring the pendulum doesn't swing too far towards all business and no fun in team building. Historically, when we've seen team building trending towards being entirely metrics-based, we've seen a corresponding decrease in employee morale and engagement. This, in turn, hinders the development of bonds between team members. When this happens, the pendulum inevitably swings back towards incorporating more fun into team building activities.
Looking towards 2020, we would advise organizations to avoid going too far in either direction. Instead, focus on maintaining a good balance. To do this, organizations can:
Seek Employee Input – Speak with your team to get open and honest insights into past team building investments that have been both effective as well as truly cherished by people. Ask about activities they've enjoyed, but also those that they felt they've learned from. This is a great way to find the balance between results-driven and enjoyable.


Find a Happy Medium– It's wise to ensure you're not modifying team building activities so heavily that they feel less like a perk and more like a mandatory chore. For instance, reduce the number of free drinks offered at company parties but avoid going as far as making them into a potluck.


Prioritize Quality – Use the feedback that you gather from your team to ensure you focus on what people have liked and maintain a high level of quality for team building activities, even if it means reducing volume and frequency.
We know how important it is to incorporate business learnings into team building, and we offer a number of programs that support this goal. But it's also important to ensure your team remains excited about team building activities so that it's a positive and beneficial experience.
Trend #3: Increased Focus on Accommodating Remote Employees
Remote employment has taken off in recent years, offering big cost and culture benefits for businesses (for more, check out our free eBook on the topic). In fact, more than two-thirds of employees globally work remotely on a weekly basis – and for good reason. Property costs in metropolitan areas have soared, causing office space to become less affordable, and sophisticated technology has become increasingly accessible.
And with a growing number of remote employees in the workforce, we expect to continue seeing team building trend towards accommodating them.
However, off-site employment creates new and modern challenges for teams and organizations. It makes it more difficult to develop individual relationships when colleagues don't see each other in person at work every day. But it's also more important now than ever.
That's why team building will be especially critical going forward – in 2020 and beyond. This doesn't mean simply having remote employees on a TV screen during meetings or company activities. Rather, it means finding ways to integrate them directly into team building activities rather than just peripherally.
To do this, you can:
Use Technology to Your Advantage – This can include tools like Zoom and Slack for communication, and SharePoint for collaboration, but can also extend to team building activities. For instance, at Outback Team Building & Training, we offer a variety of app-based activities that allow your employees to participate actively from anywhere, such as:



Wild Goose Chase – Whether your team is located in the same city or spread out across the country, everyone can participate simultaneously in this classic scavenger hunt team building activity. Your team will head out into their city to complete an array of fun and high-energy photo and video challenges. For each completed challenge, they'll receive a specific amount of points. As they play, they can keep track of their standing on the app's built-in leaderboard. Whoever has the most points in the end is the winner!


Code Break – If you want to incorporate some creative thinking and problem-solving into your next company meeting, you'll love Code Break. With this smartphone activity, your team will need to work through brainteasers, puzzles, riddles, and trivia as they compete to earn the most points before time runs out. And if you have employees participating remotely, no problem – they can play too by simply downloading the app onto their phone and signing in.



Plan Activities to Include Remote Employees – There's nothing quite like having remote employees in the room, even if it's only on an annual basis. It's important that these people feel like they're part of the team. Setting aside budget to fly them in when possible is a great way to do so. We recently held our company Summit and flew in our remote employees to ensure they were able to participate and build relationships with their colleagues.
---

Training and Development Trends for 2020
Adapting to the impacts of the modern world on leadership training and development
Trend #1: Understanding the Impact of Shortcuts
Looking ahead at 2020, the core principles of leadership training and development remain consistent. This includes:
Addressing how well a strong group works together as a team


Supporting organizations that have individuals they're proud of but that are in need of tools to help get the most from them collectively


Helping businesses equip their leaders with the tools they need to tackle responsibilities that have been entrusted to them


Finding solutions to scenarios where the whole of a team is less than the sum of its parts
But we're also seeing a corporate training and development trend that will be problematic for organizations and employees down the road: an increase in leadership development "shortcuts."
This trend is a byproduct of our modern world and the efficiencies we've become accustomed to. In many areas of our lives, these efficiencies work well and allow us to get more done with less time. This includes things like:
Ride-sharing services that offer increased efficiency over traditional taxis
Autonomous vehicles that allow us to be more productive while driving
Cookware items that allow us to drastically expedite the cooking process
However, this is also beginning to translate into shortcuts in the corporate world – particularly in the development of leaders. And when it comes to equipping your organization's leaders with the tools that they need to handle the responsibility they've been given, there can't be any shortcuts.
When organizations try to take shortcuts on leadership development, they're making a grave mistake and doing a disservice to themselves and their people. We've seen historically that there's only one way to develop strong leaders: through a relationship built on trust and a passion for the pursuit of growth.
Looking ahead at 2020, it's going to be imperative that organizations don't seek shortcuts in developing leadership. Companies need to invest the time and energy into shaping the future leaders of their companies through hands-on training and development.
At Outback Team Building & Training, we offer a wide variety of programs designed to help organizations do just that, including:
Situational Leadership Styles – Every leader has their own style and every employee has an approach with which they prefer to be led. With the Situational Leadership Styles workshop, your team will gain an understanding of the four distinct forms of leadership: Director, Supporter, Coach, and Delegator. They will also become familiar with their own mix of these traits as well as those of their team members. In turn, they will learn which styles are most effective with certain employees and identify actionable ways in which they can tailor their leadership approach to bring out the best in each team member.


Performance Management Fundamentals – When it comes to developing leaders, a strong performance management system is critical. It needs to be through and effective which means organizations can't take shortcuts on this process. With Performance Management Fundamentals, your leaders will learn the performance management cycle as well as how to build performance-driven relationships, act as better coaches, measure performance accurately, and provide more impactful feedback.


Authentic Leadership – Getting into hands-on, interactive exercises and business simulations is a great way to help develop leaders. That's the foundation of Authentic Leadership, where your team will get together to learn by experience how to be the best and most impactful leaders possible.
Trend #2: Working Effectively Amid Evolving Employment Scenarios
The same way remote employment is impacting the world of team building for 2020, it's also helping to shape the training and development trends we anticipate for next year, as well.
Modern employees on the same team are more frequently working in different geographic locations – in the office, at home, or in another city entirely. And while this has positive outcomes for businesses in a number of ways, reduced face time can also be a catalyst for mistrust and the assumption of negative intent.
For example, when employees see each other face-to-face on a regular basis, it's easier to assume positive intent. That is to say, it's easier to perceive a person's words or actions in a positive way because you can see their physical cues and pick up on their subtle spoken intonations. On the other hand, when employees are working in different time zones, have only met a handful of times, and communicate digitally for the most part, those subtle cues can be easy to miss. As a result, it becomes easier to automatically assume negative intent as a way to protect yourself. This, in turn, can lead to conflict.
The growing frequency of these types of situations calls for employers to focus on developing key soft skills to help their employees work better together. We offer programs that can help, including:
Emotional Intelligence – It's critical that employees are able to pick up on subtle cues and respond appropriately in order to mitigate the assumption of negative intent – especially when working remotely. With a program like Emotional Intelligence, your team can learn to increase self-awareness, develop a greater sense of empathy, and acquire better social skills for leadership.


Positive Team Dynamics – As much as we'd love to believe that hiring a group of A-Players will result in a positive team dynamic, that's just not the reality. Positive team dynamics need to be honed and developed, especially in the face of evolving employment scenarios. This program can help your team to become aligned, build trust even when working remotely, and work more collaboratively together.


Discovering Workstyles with DiSC – Helping your team to get a better understanding of one another can be a powerful tool in helping them work more effectively together, whether in the same office or remotely. With this program, your employees will learn about how they measure up against four main profiles: Dominance; Influence; Steadiness; and Conscientiousness. Based on this, they'll learn what their profiles might indicate about themselves and their colleagues as well as understand how best to work with people based on their DiSC profiles.
Trend #3: Rising Expectations and Decreasing Communication
Another unique leadership training and development trend we're seeing take shape as we head into 2020 is new challenges resulting from rising expectations and decreasing communication.
In today's business world, the pace of work is becoming significantly quicker and expectations of responsiveness are high. And at the same time, we're seeing the effectiveness of communication simply hold steady rather than increase accordingly. Or, worse yet, we're often seeing it decrease.
Between a faster pace of work, increased expectations, and evolving employment scenarios, there has never been a time when communication has been so critical within organizations. And yet, shortcuts are frequently being taken in internal communication. For example, having discussions by email when it should be done in person, or trying to communicate by text message when it should've been an email or call. This can result in rifts in team dynamic or even mistrust between leaders and their teams.
In 2020, organizations should be prepared to deal with this trend by helping their employees practice enhanced communication and supporting the development of their team. We recommend programs like:
Clear Communication – Maintaining strong communication is critical in today's business world. With a program like Clear Communication, your team can learn to improve their verbal and written communication skills while also coming to understand non-verbal communication signs and best practices for communicating during conflicts and decision-making.


Conflict Resolution – When conflicts do arise, your team needs to understand how to handle them. Our Conflict Resolution program can teach your employees tactics and tools they can implement to change the way they handle conflict in order to create positive outcomes rather than negative ones.
---

Coaching and Consulting Trends for 2020
Adjusting to changes in business and focusing on great talent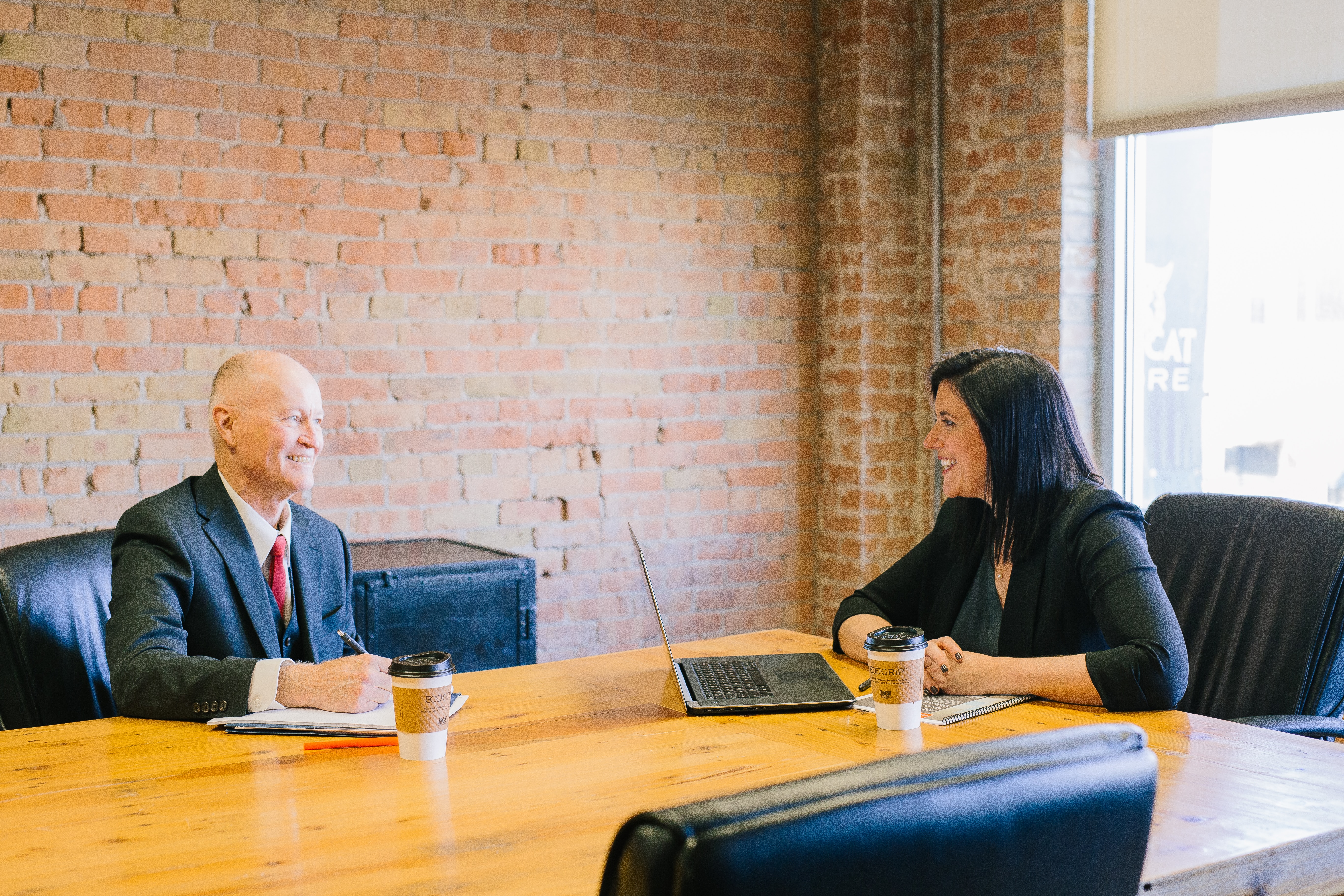 Trend #1: Increasing Innovation and Adaptability
Today's business market is becoming increasingly unpredictable and unstable. This is the result of a number of factors, from political uncertainty across North America and Europe to consumer trends and preferences. These factors have businesses across the globe preparing for the potential of having to weather a storm.
But regardless of what takes place in the coming years, businesses can't stop moving forward. And as a result, there is a growing emphasis on the importance of organizations learning to be flexible and adaptable. In 2020, businesses may need to consider the approach that "business as usual" won't necessarily be effective anymore.
Looking ahead at next year, a trend we will likely see gaining momentum is the need to develop leaders who are willing to be flexible in the way they work. To do so, organizations will need to instill in their employees a few key attributes:
Flexibility of Mind – Having flexibility of mind means possessing the ability to pivot your thinking, adapt to new challenges and barriers, and understand that you may not always be right. This, in turn, allows for the creation of a foundation for bigger, more innovative ideas.


Enterprise Thinking – By developing enterprise thinking, you can lay the groundwork for increased organizational success by learning to think as a team member rather than an individual.


Genuine Curiosity – This refers to the ability to approach things with fresh eyes, an eagerness to learn, an appetite for challenges, and a longing for something new.
These traits are part of The Six Attributes of a Leadership Mindset – a core philosophy in the work of our in-house expert, Joe Britto (to learn more, check out our blog post on the topic). For organizations looking to increase their innovation and adaptability, we recommend a solution like:
Strategic Focus Consulting – Your company's strategy isn't a plan. Rather, it's how your company will execute its plan in an uncertain and ever-changing business landscape. An effective strategy is the result of a focused strategic mindset. With Strategic Focus Consulting, your group will learn to focus on a direction and then develop meaningful routes forward.


Change Management Consulting – It's inevitable that organizations will encounter or require significant change at some point, especially in 2020. With Change Management Consulting, your leadership team will develop key attributes which enable them to successfully embrace change. This solution is hinged on the idea that successful change isn't simply about milestones, but about fostering a mindset that allows your people to lead change.
For other insights on how businesses can adapt to change, you might enjoy our free Online Guide: Strategies for Companies to Successfully Overcome Major Organizational Change.
Trend #2: Adopting the Talent Mindset
As we move into 2020, there will be a big trend towards businesses adopting the "talent mindset." This means that there will be an increased focus on the acquisition and development of people in organizations. The talent mindset extends to both paying attention to who you're hiring in the first place as well as tailoring how you develop the people you already employ.
This also ties into Trend #1 because what's needed in the business world today is organizations who are focused on developing people who can be flexible in the way they think. This is one fundamental way that businesses can increase innovation and adaptability.
In 2020, organizations will need to focus on finding and hiring the right candidates, which involves putting heavy emphasis on their recruitment processes. This involves:
Creating a Hiring Strategy – It's important that business create a hiring strategy to ensure they're finding and recruiting the right talent. If you'd like more information on how you can refine and perfect your search, interview, and selection process when hiring, read through our free resource, The HR Guide to Recruitment.


Looking Forward- – One of the most critical hiring errors that organizations can make in today's business world is to hire reactively. You shouldn't be looking to urgently fill current gaps in your organization. Instead, be proactive. Examine your business extensively and try to anticipate what needs your organization will have in five years. Then, move towards hiring for these roles.
But adopting the talent mindset also means learning to grow and develop leadership-ready employees. This term refers to employees who are ready and willing to take initiative; lead projects; and proactively seek, identify, and bring forward opportunities that will benefit the business. In doing so, organizations will generate a leadership pipeline and, in turn, create the future of their business. To do this, you should consider:
Being Generous with Opportunity – It's important for leaders to proactively give employees opportunities to take larger roles within the organization. This should be done according to the employee's level of expertise, but it's imperative that future leaders get the opportunity to take ownership and receive hands-on experience as they grow.


Developing Talent Strategically – The same way you should be hiring for your needs five years from now, you should also be working to develop your current talent with the same approach. This means giving extra careful consideration to your performance management system in order to ensure you're training employees to meet the future needs of your business. You'll also find some relevant and interesting insights on this topic in our news article, 6 Impactful Tactics for Mastering the Art of Managing People.
Trend #3: Digital Transformation
The growing trend of workforces being influenced by technology is shaping up to be a consistent thread throughout 2020, and the world of business coaching and consulting is no exception.
Going into next year, businesses will need to continue thinking about how they respond to things like remote employment and telecommuting, social media, and digital communication tools.
These changes will call for leaders to think boldly and differently about how things are done. And one significant consideration will be the need for employees to update their performance management systems to account for employees who are not always in the office.
This concept also ties into both Trends #1 and #2 because, in order to adopt the talent mindset, your organization will need to shift its way of thinking. You'll need to develop a strategy to accommodate change. And in order to keep great talent today, your company will need to update its approach from how things have always been done and instead focus on finding new ways to do things in order to benefit both employees and customers.
If you're looking for innovative ways to deal with modern challenges, we recommend a solution like Unique Challenges Consulting. In the words of Henry Ford, "If you do what you've always done, you'll get what you've always got." That's why it's important for organizations to understand that there is no one-size-fits-all approach to modern business challenges. With this workshop, your team will learn to understand the nature of its unique challenge. Then, we will work with you to create a bespoke solution to help you approach it successfully.
What do you anticipate the biggest trends will be in your industry in 2020? Let us know in the comments section below.
---

Learn More About What's New in 2020
Don't forget to download your free copy of Team Building & Training Trends for 2020 for an all-in-one, printable PDF of the above resources. You can also reach out to an Employee Engagement Consultant for even more insight on team building and training solutions.
Subscribe To Our Newsletter
And Stay Updated