Unique Challenges Consulting
When your organization comes up against a new and unique business challenge, it needs to adopt a success-oriented mindset combined with an innovative, customized solution.
Recommended by organizations, such as:
What Is Unique Challenges Consulting?
If your business is facing a unique challenge, doing what you've always done, and thinking the way you always have can't meet the challenge. That's why the shift in mindset the six attributes offer is the place to start. At Innate Leaders we'll work with you to understand your unique challenge. From there, we'll develop a bespoke solution. Not all challenges fit into a box; and when they don't we're here to help you navigate the right approach with the right execution.
What Are the Six Attributes of Unique Challenges Consulting?
Mindfulness
Being mindful means being free from the thoughts in our heads. Mindfulness gives us space. Being mindful liberates us from the small and mundane and lets us elevate our perceptions and our conversations – and see what's happening beneath the surface.
Genuine Curiosity
Genuine Curiosity is a way of looking at the world with fresh eyes and a mind that wants to learn, wants to be challenged, and wants to know something new. Curiosity wants to know why something is the way it is.
Resilience
Without putting too fine a point on it, anyone can keep marching forward when everything's going their way. To keep going when the outcome is in doubt, when we keep getting turned down, when our last chance has passed us by again; that's the definition of resilience.
Creating Leaders
A leader who creates leaders of others understands that they can use their experience and skill to not just teach someone something, but to help other leaders too. Those "enlightened leaders" operate that way because they see every interaction with a direct report as a chance to grow as a leader.
Enterprise Thinking
Enterprise thinking is a way of working where we work not in the best interests of ourselves or our teams, but to actively pursue coordinated efforts across business areas and functions to act in the best interests of a business' customers and strategic goals.
Flexibility of Mind
At its core, flexibility of mind is the ability to pivot our thinking quickly. Flexibility of mind flexes to accommodate barriers and challenges. It can be operationalized in a three-step process that begins with recognizing that we could be wrong. From that foundation bigger ideas can appear as we let go of a set way of thinking.
How Will Unique Challenges Consulting Help?
Our consulting approach works to find unique solutions to unique challenges. That could be anything from developing a cohesive leadership approach enterprise wide, to developing an inclusive workplace to addressing quarterly misses, to resolving business inefficiencies. Whatever the challenge, we'll help your leadership develop a new way of thinking and design an approach just for you.
Our Unique Approach to Consulting:
Innate Leaders offers a unique three-step approach to consulting
Step
We Grow the Attributes of a Leadership Mindset in Your Team
Step
Apply That Shift in Mindset to Your Challenges
Step
We Work With You To Develop A Revolutionary Plan To Address These Challenges
Innate Leaders developed the six attributes of a leadership mindset by introducing qualities like flexibility of mind, genuine curiosity and enterprise thinking. We do this by combining team coaching with management consulting in a two-stage process that helps your people think differently.
First, we develop a leadership mindset then we work with teams to apply that shift in thinking to the real-world business challenges your team or organization faces. The result is a self-sustainable solution to the challenge. And because the shift in mindset stays with your business, our interactive and practical approach allows your teams to solve the challenges of today as well as tomorrow.
Meet Your Consultant: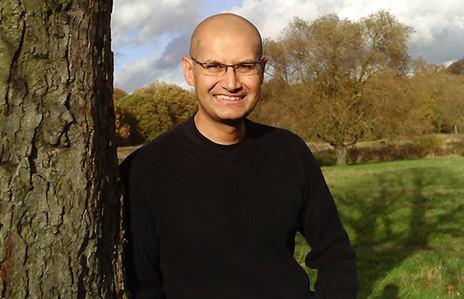 Joe Britto is a psychological coach, published author, interactive management consultant and founder of Innate leaders. His background in passion psychological coaching and critical theory allowed him to develop the unique methodology that's at the heart of the Innate Leaders approach. Joe's worked with multi-nationals, public sector, and SMEs for over ten years helping clients develop the mindset and behaviors of leadership and leveraging that mindset to lead their business and themselves.
The Six Attributes of a Leadership Mindset
Written by Joe Britto
Joe Britto's consulting solutions are based off of the Six Attributes of a Leadership Mindset that are explored, in detail, in his book.
Joe will address the unique challenges and how the six attributes can be applied to equip
your organization with a self-sustainable plan for overcoming current and future challenges.
What Clients Are Saying:
Helped the group to gel as a team and work together
The flexibility you demonstrated helped the group to gel as a team and work together to address the common issue of getting buy-in from staff on the transformation of our organizational structure in light of our future goals and objectives.
Organization for the Prohibition of Chemical Weapons (OPCW)
I still do not believe how lucky I was to find Innate Leaders
I needed someone that would provide an 'instant cocktail' that would address multiple issues: building the team, change management and transformational leadership. I still do not believe how lucky I was to find Innate Leaders. They were a 'great refresher'. They took all the need-to-know information about the project issues and created one focus. They provided the teams with the right combination of theoretical knowledge and practical tips for dealing with transformational change. They also provided real, down to earth information and wise council.
AGCO
Innate Leaders quickly gained our trust
Leaders are the ambassadors of how the company works. If the leadership team is not strong, you spend all your time dealing with staff and management issues. Having a strong leadership team allows for strategic thinking and that can make a fundamental difference to an organization. Innate Leaders quickly gained our trust and we knew they understood what we needed and where we wanted to go. It felt like a risk, but sometimes you have to take risks to get something incredible.
Almirall
We greatly appreciated Innate Leaders' flexibility and responsiveness to our evolving needs
We worked with Innate Leaders to explore the concept of mindset in our leadership team. The conversations we had before the sessions gave the consultants a good understanding of our culture and the issues we were facing and that in turn helped them connect the work to our real world challenges. We greatly appreciated Innate Leaders' flexibility and responsiveness to our evolving needs and willingness to adapt their work both in meetings and during the planning stages. The work produced some of the best dialogue we've ever had as a leadership team.
Coca-Cola
Want to Learn More about Unique Challenges Consulting?
Fill out a simple form
to speak with an Employee Engagement Consultant
Receive a free quote
and detailed proposal about your coaching & consulting solution
Start working with your facilitator
to learn more about the Unique Challenges Consulting solution
Explore Similar Solutions: