Active Employee Engagement
Develop the strategies and tactics you need to drive employee engagement.
Program Duration: 4 HOURS
Active Employee Engagement is recommended by organizations, such as:
What Is Active Employee Engagement?
The Active Employee Engagement skill development program is available anywhere
in North America, any time, and for any group size. This group training workshop helps your team…
1
Learn engagement trends and tactics
2
Identify common mistakes
3
Measure employee engagement
4
Practice different concepts
The Perfect Program for Groups Who Are Looking To:
Improve Employee Engagement
Learn best practices that can help your team define what employee engagement means to your organization, how to measure success, and ways you can take action.
Identify Strengths & Weaknesses
Recognize what areas of employee engagement your business already excels at, and which aspects you need to improve on.
Get Hands-On
Practice a variety of employee engagement techniques with interactive exercises and group discussions that will put your skills to the test.
What's Included with Active Employee Engagement:
Before
Pre-program communication

Discovery calls with key stakeholders

Coordination of program logistics
During
Tailored program with soft copy of materials

On-site facilitator for set up and delivery of training

Closing discussion to end your program and review key takeaways
After
Post-program follow-up and support

Scheduled question and answer session

Access to facilitator by telephone and email
In-Person Training Program: starting at $6,495
Virtual Training Program: starting at $2,750
What Clients Are Saying:
Interactive excercises really supported our learning
The four-hour training session flew by! We found that the interactive exercises really supported our learning, and the discussions were very engaging.
Access
10/10
The program was excellent and everyone really enjoyed themselves. 10/10!
Vision Credit Union
You know how to get the group interacting with each other
Lyndon, you are a good discussion facilitator and we really enjoyed this. You are knowledgable, personable and know how to get the group interacting with each other. Thank you.
American Anthropological Association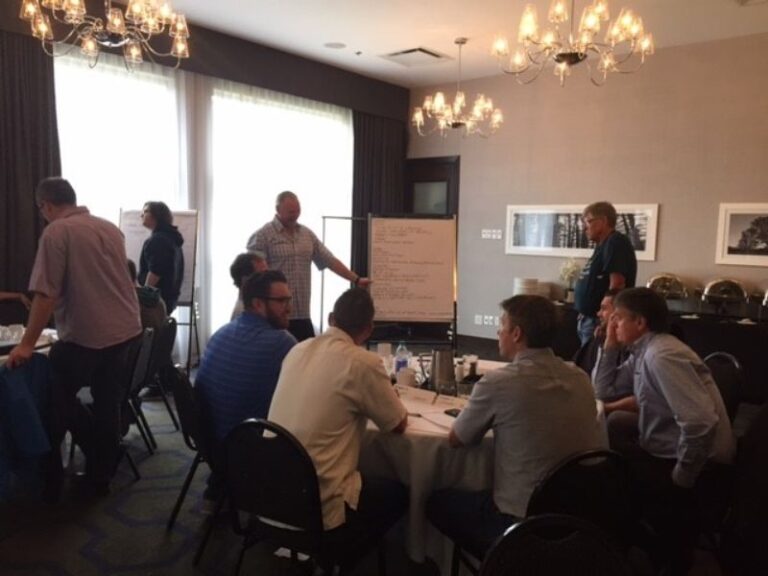 It was completely practical
Lyndon, your exercises made the entire session very interactive and really helped to bring the concepts to life. It was completely practical and I can see our North American Executive Leadership team using their learnings immediately. We will have you back.
Schüler Group | Detroit, MI
Phenomenal impact!
Lyndon, this was so beneficial. We talked about our strengths and weaknesses as an Executive Leadership Team in a way that we had never done before. You pushed us on becoming more professionally vulnerable with each other, thereby strengthening us as a team. Phenomenal impact!
Budge Studio
The facilitator understood challenges in our office with out ever having worked here
Lyndon, you had an uncanny ability to understand the challenges we are having in our office without ever having worked here. Specifically around our team dynamics and responsibility. Thank you.
Department of Education
Made the session much more impactful
Thank you Lyndon for all the effort you put in ahead of this session. It made the session that much more impactful for the entire group.
Royal Brass & Hose | Knoxville, TN
Want to Learn More about Active Employee Engagement?
Fill out a simple form
to speak with an Employee Engagement Consultant
Receive a free quote
and detailed proposal about your skill development program
Learn how to boost employee engagement
at your half-day training session
Explore Similar Programs: