ONLINE GUIDE: The Ultimate Guide to Outdoor Team Building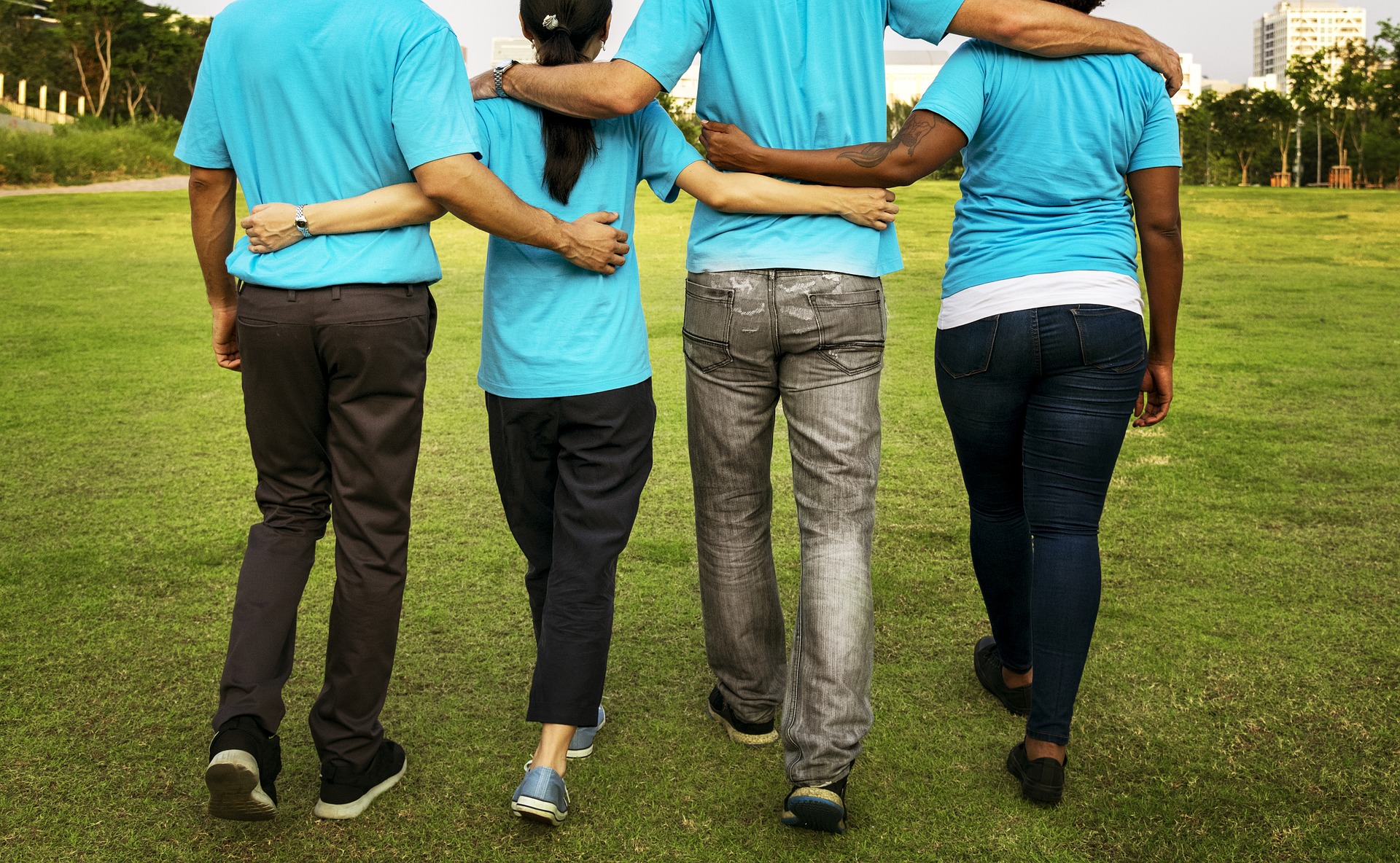 Outdoor team building activities are a great opportunity for employees to have fun as a group and get to know each other in a non-work environment. Check out this online guide to learn more about how to connect with your colleagues outdoors.
You can read the guide below or download it for free in an all-in-one PDF. The downloadable version also includes an epic list of 45 outdoor team building activities you can do with your group. Check it out by clicking the button below.

---
Table of Contents
What is Outdoor Team Building?
The Benefits of Outdoor Team Building
4 Types of Outdoor Team Building Activities
Charitable Outdoor Team Building Activities
Hands-On Outdoor Team Building Activities
Physical Outdoor Team Building Activities
Laid-Back Outdoor Team Building Activities
4 Great Venue Ideas for Outdoor Team Building
---

Part One: Why Outdoor Team Building?
What is Outdoor Team Building?
Get out of the office, bond with your colleagues, and have fun.
Team building activities are events that help you foster deeper connections with your colleagues. Outdoor team building activities? Well, these are team building activities that take place completely outdoors! They're a great opportunity for employees to have fun as a group and get to know each other in a non-work environment. These types of events can include everything from philanthropic efforts to exciting scavenger hunts.
Keep reading to learn more about outdoor team building activities and, of course, reach out to our team to get even further support with employee engagement. You can give us a call at 1-800-565-8735 or visit our website to get your free consultation.
---
The Benefits of Outdoor Team Building
What's so great about doing stuff with your coworkers outside?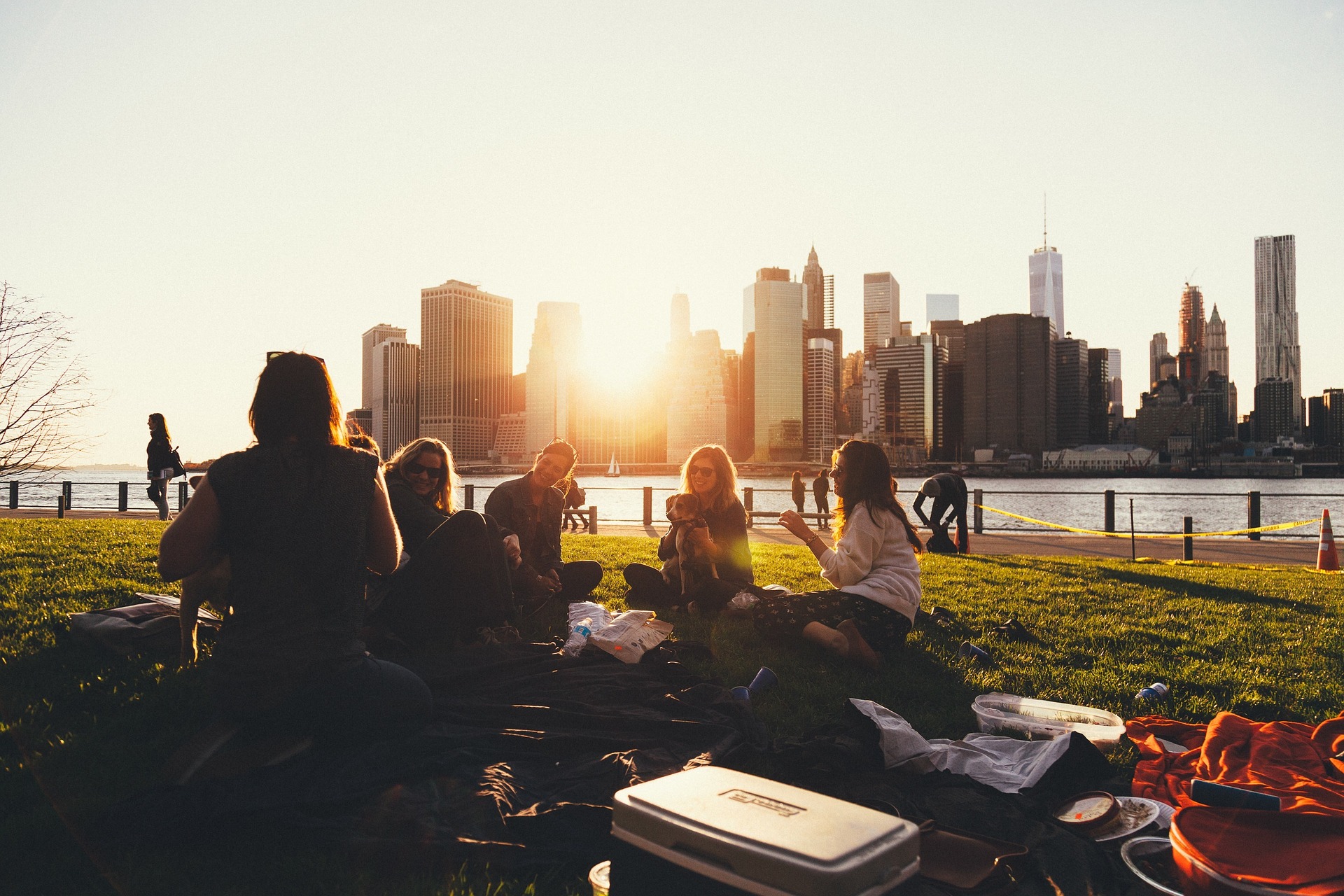 It's simple: being outside is good for your health. A recent study from ScienceDirect found that not only does being in nature decrease anxiety, but it also improves cognitive function. Along with getting you out of the office and into the fresh air, outdoor team building has a huge range of other benefits to reap. Here are five of them:
1. Build Relationships Through Memorable Experiences – Team building, in general, helps you better your team in a number of ways, including strengthening connections with your colleagues and working on specific skills like problem-solving.
2. Get Out of the Office – No matter how much you love your job, it can be hard to sit at a desk all day. Outdoor team building activities get you out of the office and into the fresh air.
3. Re-Energize as a Team – Not only does being outside physically re-energize you, but it also re-invigorates your team, too. You and your coworkers are out of your usual environment doing something fun together – and that can breathe in new life into your group dynamic.
4. Explore Your Location – Whether your group is at a corporate retreat, an out of town conference, or their home office, outdoor team building activities like scavenger hunts can give you an opportunity to explore and discover your location in a unique way.
5. Easy to Plan – Outdoor team building activities can be easier to plan than indoor ones. With outdoor events, you don't have to worry about things like booking an indoor venue. You're also less likely to have space restrictions if you have a larger group.
---
Part Two: Types of Outdoor Team Building Activities
4 Types of Outdoor Team Building Activities
Great ways to connect with your team in the great outdoors.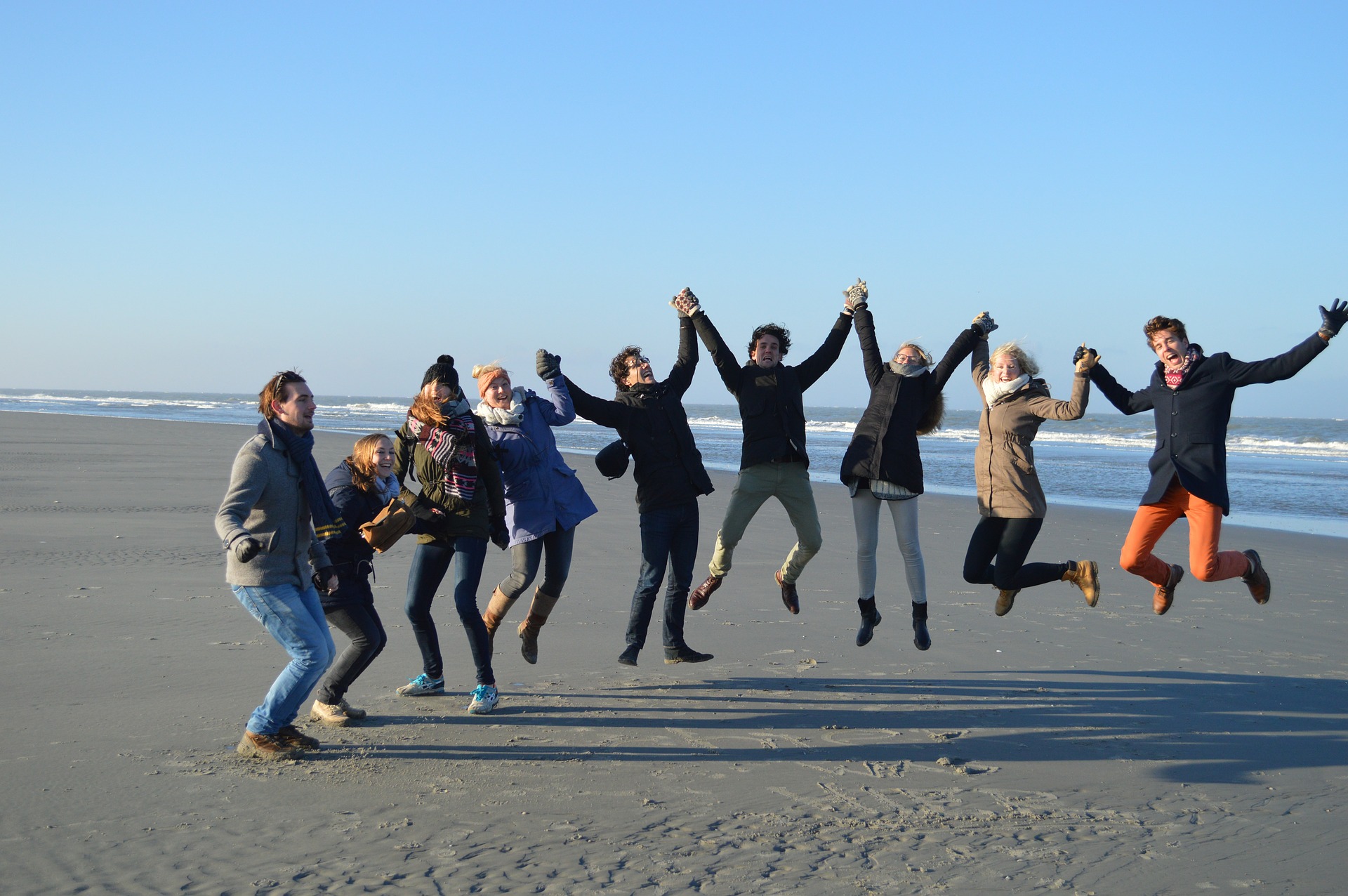 What are the best outdoor activities that can help you bond with your coworkers and achieve your goals? From philanthropic efforts to chilled out challenges, here are four different types of outdoor team building activities:
1. Charitable Activities – Go out into your community and give back in a meaningful way.
2. Hands-On Activities – Create something tangible with construction challenges. 
3. Physical Activities – Get your body moving with activities that will have you pushing your limits. 
4. Laid-Back Activities – Strengthen connections with your colleagues while taking it easy. 
---
Charitable Outdoor Team Building Activities
Helping others while helping to strengthen your team.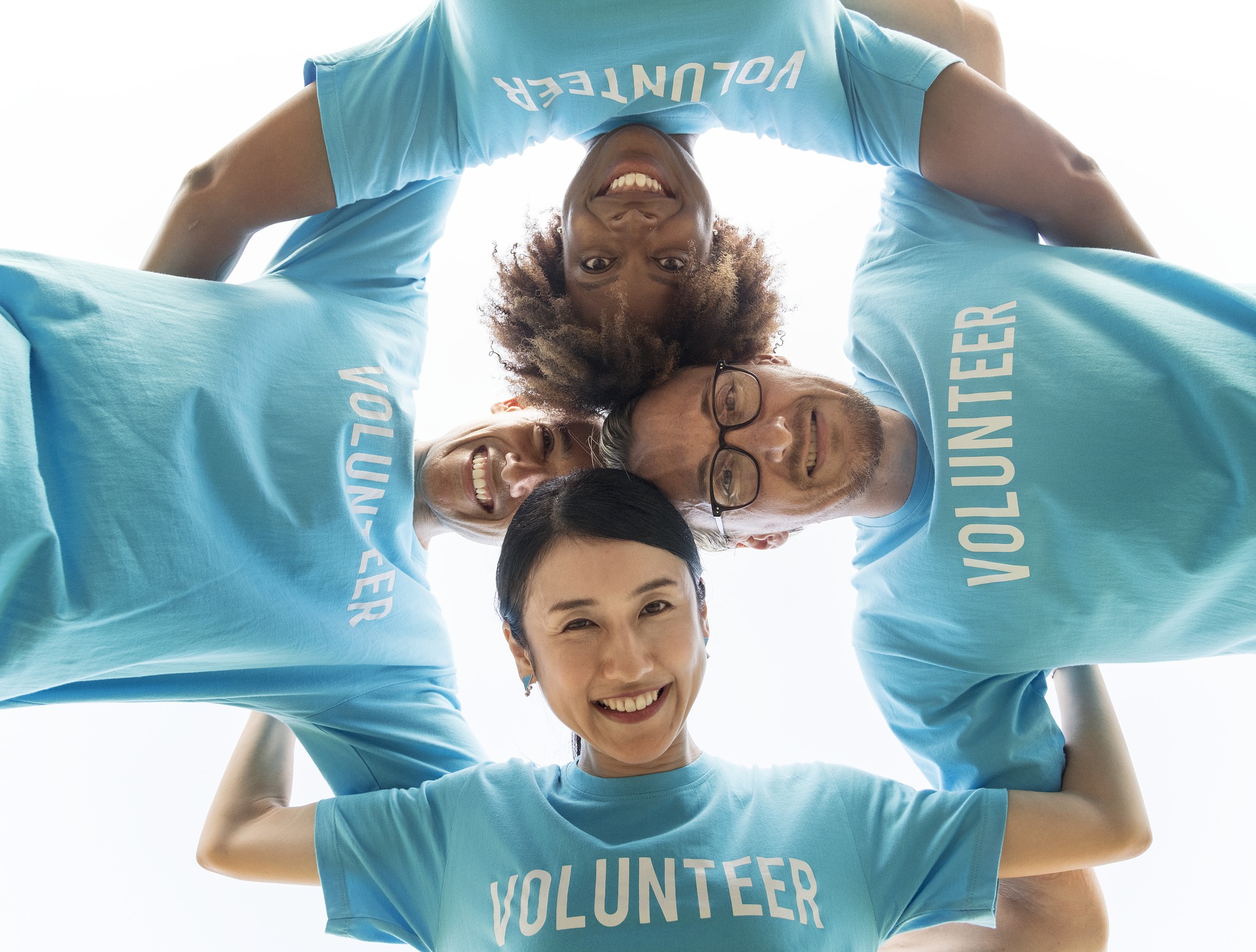 Did you know that, according to recent research conducted by Benevity, turnover is dropped by 57% in employee groups that are most connected to their companies' philanthropic and volunteering efforts? Participating in an outdoor team building activity that has a charitable purpose is not only a great way to deepen relationships between teammates, but it also allows you to give back to your community. Some more great reasons to do outdoor charitable team building?
They Make a Difference – You can make a positive impact on somebody's life, either directly or through having your event benefit something like a non-profit organization.


They're Rewarding – When you help others, it helps make you feel good, too. It's a virtuous cycle of positivity.


Bond with Your Colleagues in a Meaningful Way – You're building connections with your teammates while working together for a bigger purpose than yourselves.
The value of social impact initiatives in the workplace is huge. Here are three ideas for charitable outdoor team building activities that you can do with your group:
1. An Organized Charity Walk/Run – Sign up for a walk/run that benefits a specific cause. If you collect donations, you can contribute proceeds to the event's supporting organization. Try using a tool like Active Network's charitable race finder to help you find a race in your area – just set your criteria and then browse through the list.
2. Random Acts of Kindness – This philanthropic-themed scavenger hunt has teams vying to complete as many good deed challenges as possible before time runs out. Some of the challenges include "In The Bag," which has you help someone bag their items at a local grocery store, and "You're Awesome!," which has you giving a total stranger a note with an inspiring message written on it.
3. Feed the People – Prepare lunch kits or care packages and head out into your community to hand the kits/packages out to people in need. Our team recently did this and it was an extremely rewarding experience for all. Some ideas of items to include in the kits/packages are:
Sandwiches
Juice boxes
Granola bars
Socks
Sunscreen
Band-Aids
---
Hands-On Outdoor Team Building Activities
Building connections with tangible materials.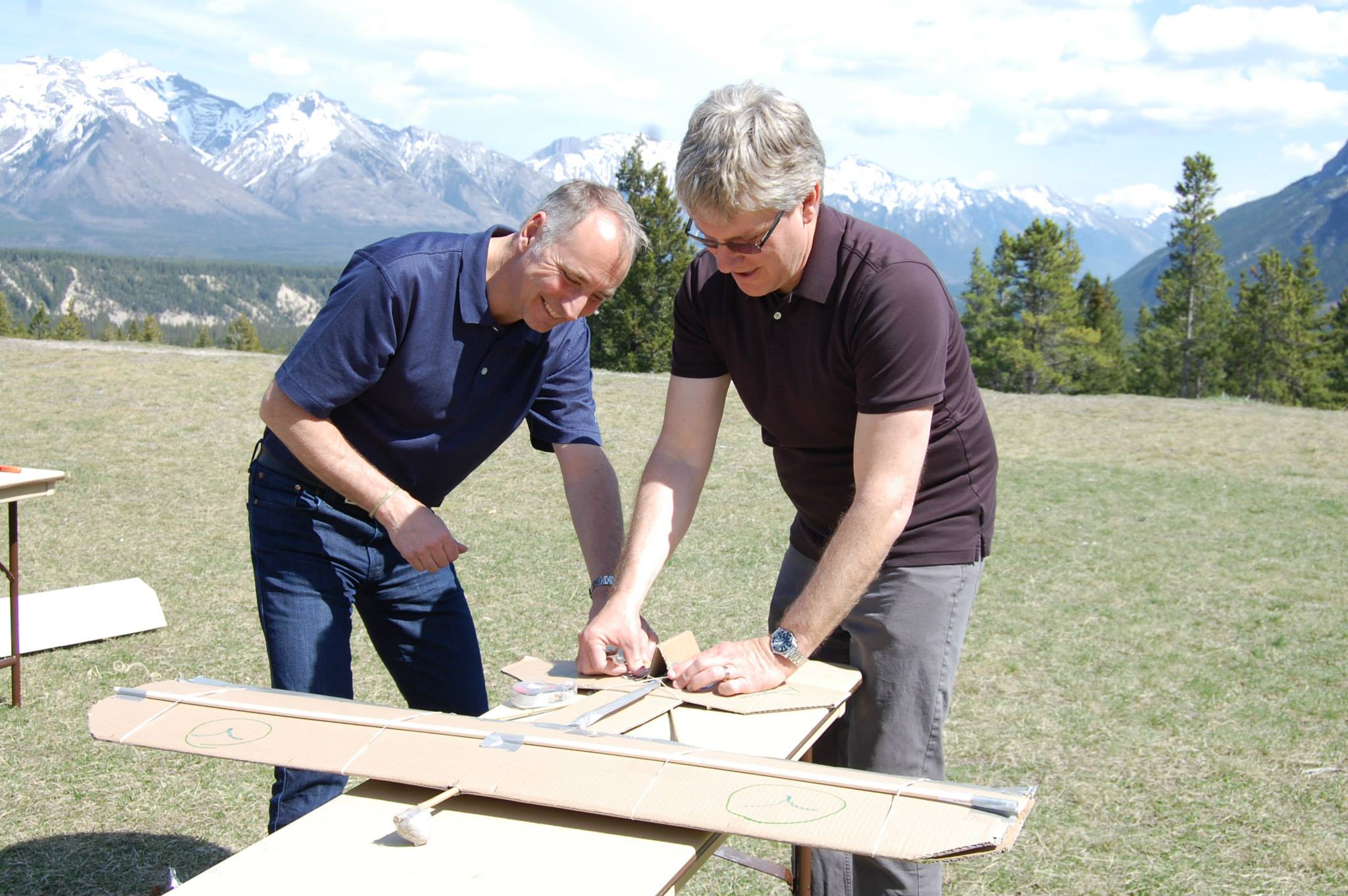 Hands-on outdoor team building activities, which have your group working together to build something tangible, place emphasis on both socialization and mental stimulation. Along with being cognitively challenging, these types of outdoor team building activities are particularly great because:
They're Interactive – Your group can physically dig into the concept of teamwork with tangible materials and results.


They're Challenging – Hands-on activities challenge your group to think critically in a collaborative way.


They're Satisfying – At the end of your activity, you'll see all of your efforts come to life.
Here are three great ideas for hands-on outdoor team building activities that are both fun and challenging for employees:
1. Cardboard Boat Building Challenge – Design and construct boats made out cardboard and tape – and then test them in water!
2. Egg Drop – Break your team out into separate groups. Each group will be given a raw egg and supplies to build a protective contraption around the egg. Teams will design their contraptions with one objective in mind – to protect the egg from large falls. Allow teams 20-30 minutes to build their protective contraption. When time runs out, teams will put their contraptions to the test by dropping them all, at the same time, from a high ledge.
3. Eagle Glider Construction Challenge – Design, build, and then test the functionality of your own custom mini-airplane.
---
Physical Outdoor Team Building Activities
Get outside, get active, get connected.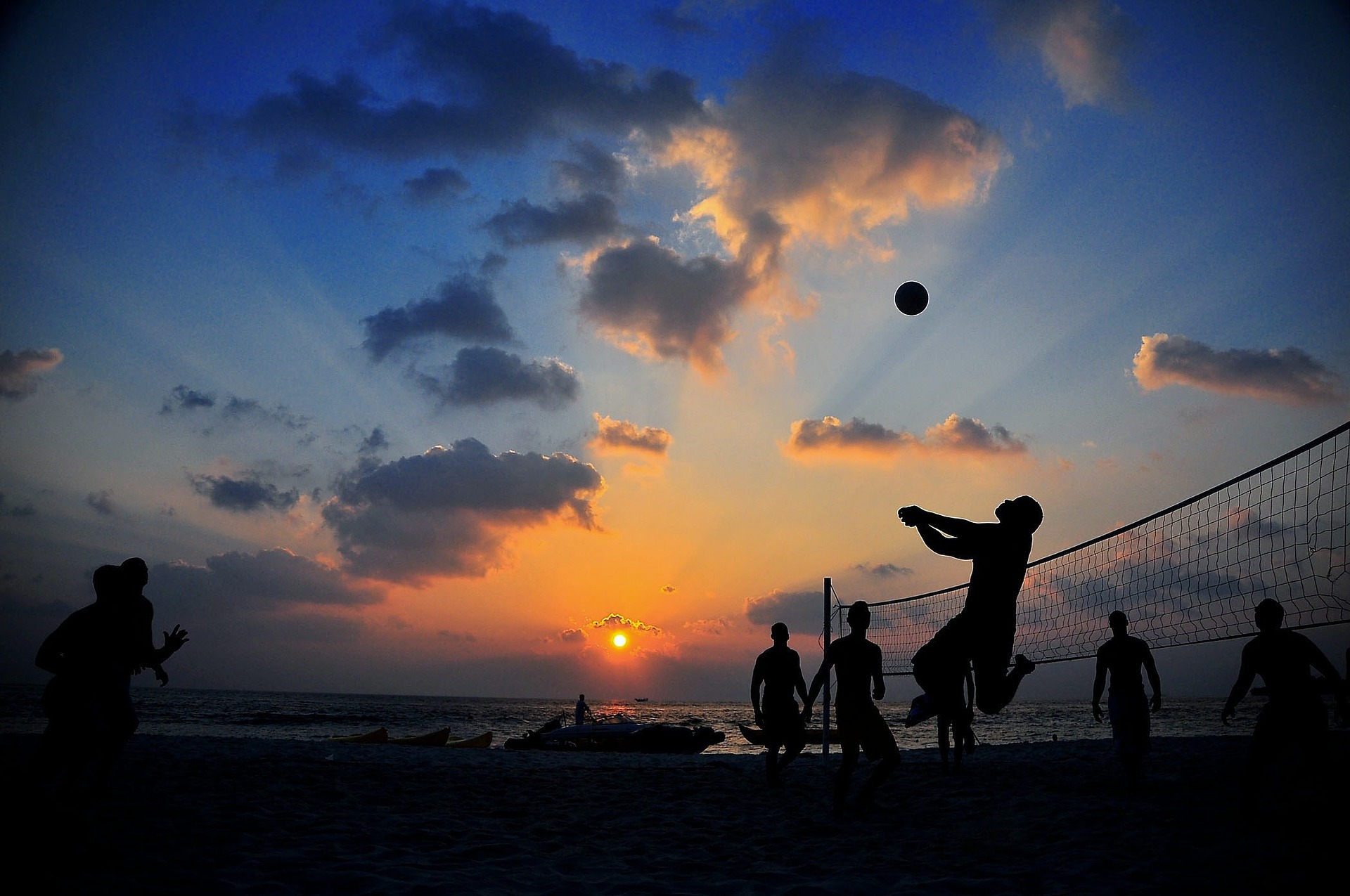 Regular physical activity helps to improve your overall health. But, only about a quarter of adults in the U.S. meet the recommended guidelines for aerobic and muscle-strengthening exercise, according to a report from the CDC's National Center for Health Statistics. Outdoor team building activities can help get your colleagues up and moving – while having fun together at the same time! Some more reasons to participate in physical outdoor team building activities?
They're Energizing – Active team building activities gets your group out of the office and into the fresh air.


They Get Your Body Moving – You can get some exercise – important to your overall well-being, especially if you're sitting at a desk for most of your workday!


They're Freeing – Outdoor activities generally don't limit you on space – so you can run around to your heart's desire without restriction.
What kind of physical outdoor team building activities can you try with your group? Here are three of our top picks:
1. The Amazing Chase – Inspired by the reality TV show, this interactive race has teams following clues around the city and taking on challenges to unlock new destinations.
2. Corporate Castaways – Your group will split into teams to tackle fun physical and mental challenges and compete in a competition inspired by the "Survivor" TV show.
3. Beach Volleyball – Head to a local beach, set up some nets (most beaches have nets and balls available to rent for a day – or bring your own), split up into teams, and… spike!
---
Laid-Back Outdoor Team Building Activities
Take it easy with your team.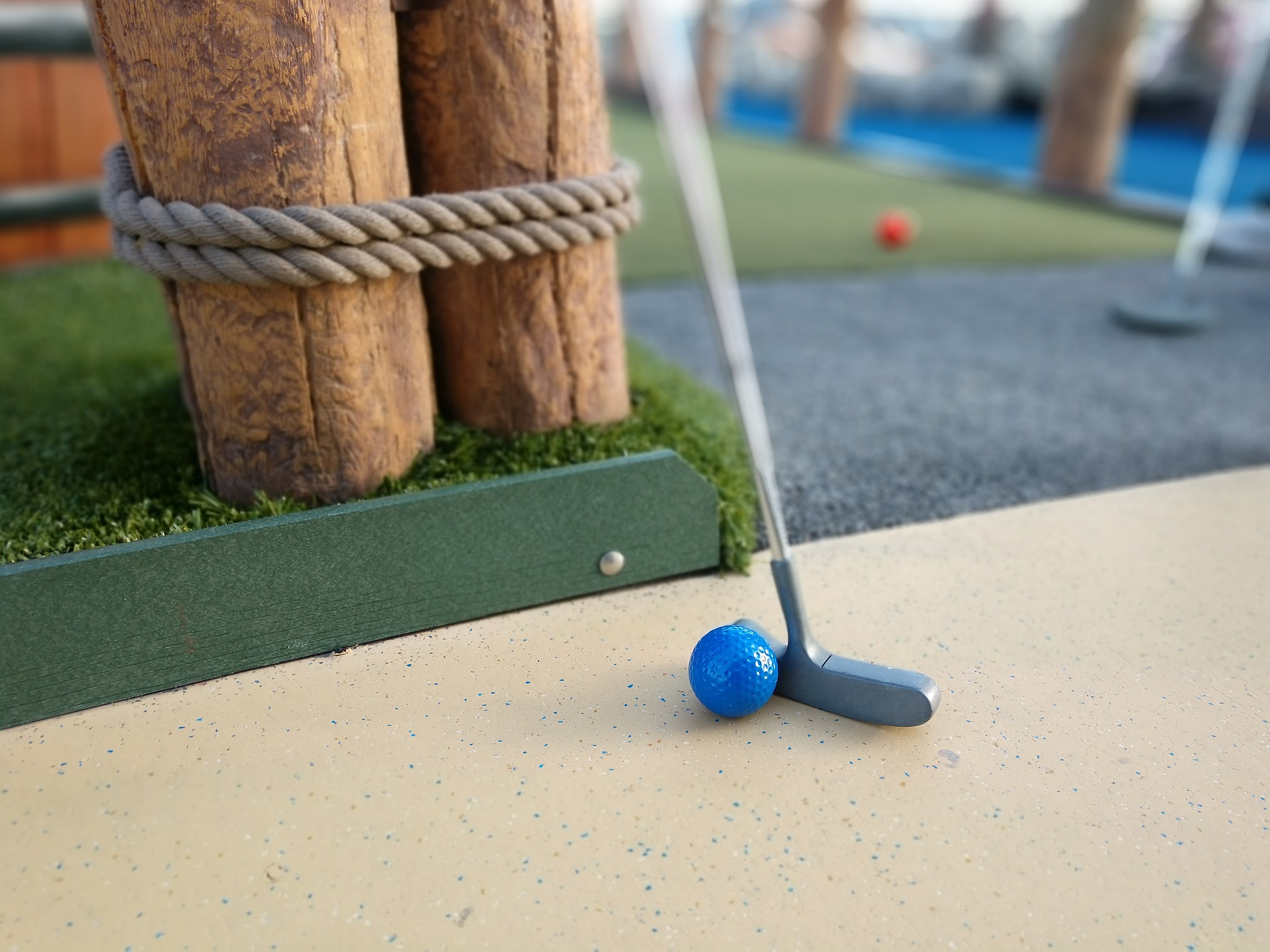 A recent study by Gallup found that only 34% of employees in the United States are engaged at work, which is a pretty alarming statistic. Laid-back outdoor team building can be an easy way to promote engagement within your group, with activities that are low in pressure and high in fun. Here are some more reasons why they're so great:
They Relieve Stress – Laid-back activities allow you to relax and focus on spending time with the people in your group.


They Encourage Natural Conversation – Outdoor activities like these provide a setting that allows for natural conversation to spark between colleagues.


They're Stimulating – These kinds of low-key activities can offer the kind of energizing boost that your team needs to refresh and reset.
So, what exactly does a laid-back outdoor activity look like? Here are three good ones that you can try with your group:
1. Picnic Party Games – Perfect in between burgers at a company BBQ, this activity has teams complete as many goofy photo and video challenges as possible before time runs out.
2. Mini-Golf – Split into teams and hit the links – the little ones, that is. Mini-golf is a great way to infuse some friendly competition into a decidedly slower-paced activity.
3. Pebble Mosaic – Head to your local beach, collect rocks, pebbles, and sea glass, and then come together to create your team's own unique pebble mosaic in the sand or on a grassy patch.
---
Part Three: How to Pick the Perfect Outdoor Team Building Venue
Why the Venue Matters
The importance of picking the right location for your outdoor event.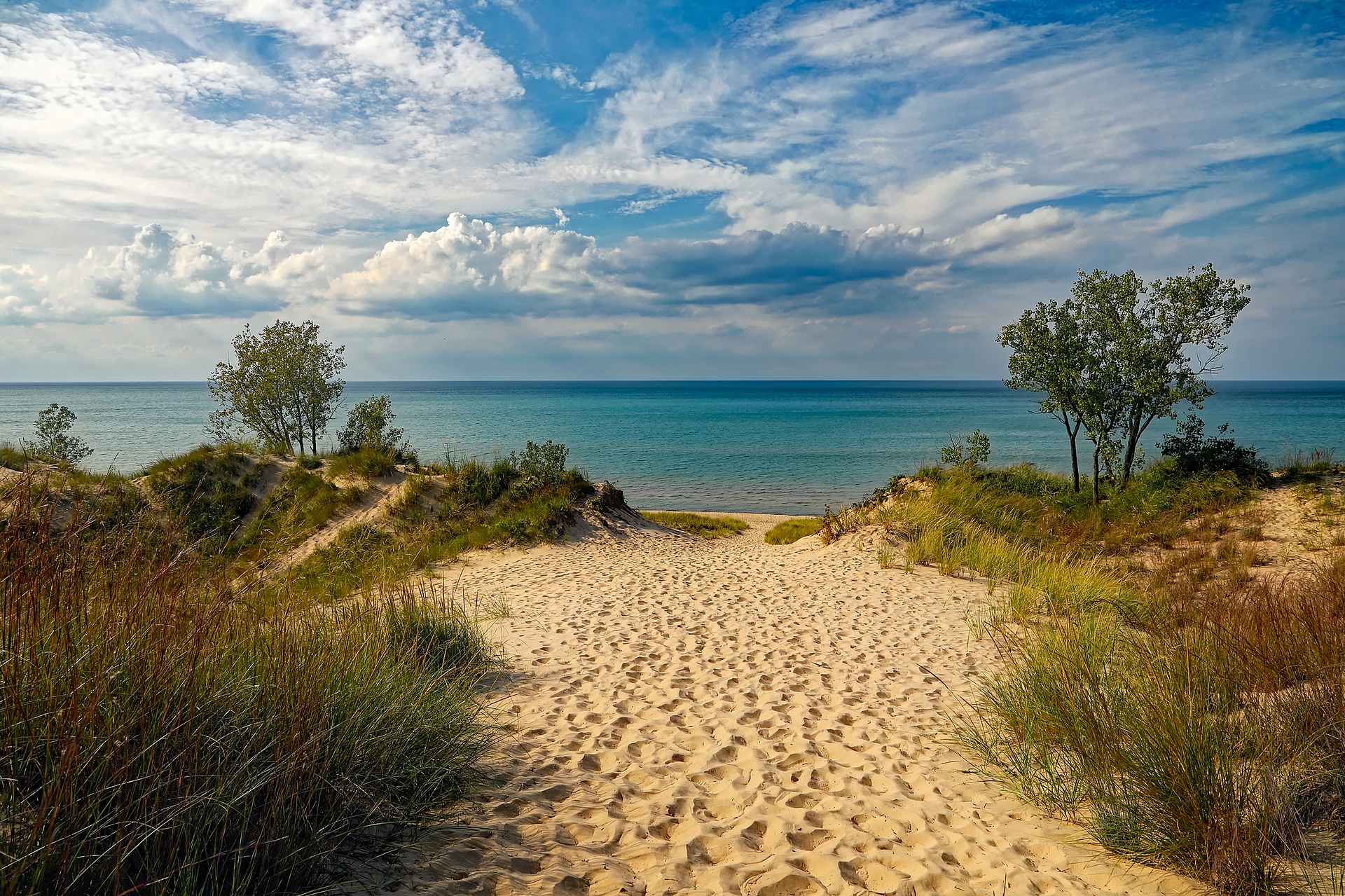 Location is one of the biggest keys to success of any team building activity. After all, the venue you choose can have a big impact your team's goals for the event and even the success of the activity itself. The right venue should ideally hit all the marks when it comes to things including capacity, accessibility, and budget. The wrong one, on the other hand, can totally derail your activity – which is a worst-case-scenario for the participating employees and, most especially, the event planner.
And while you'll never really have to worry about weather when you partner with Outback (all of our outdoor activities are covered by our Peace of Mind Plan, which substitutes your outdoor event for one of our top indoor activities if the weather doesn't cooperate), you'll still want to pick an outdoor venue that won't leave you scorched in the sun or shivering in the shade.
So, where should you start looking? Keep reading for tips on what to keep in mind on your venue search to ensure you have a successful outdoor team building activity.
---
4 Great Venues for Outdoor Team Building
What type of venue is perfect for your outdoor corporate event?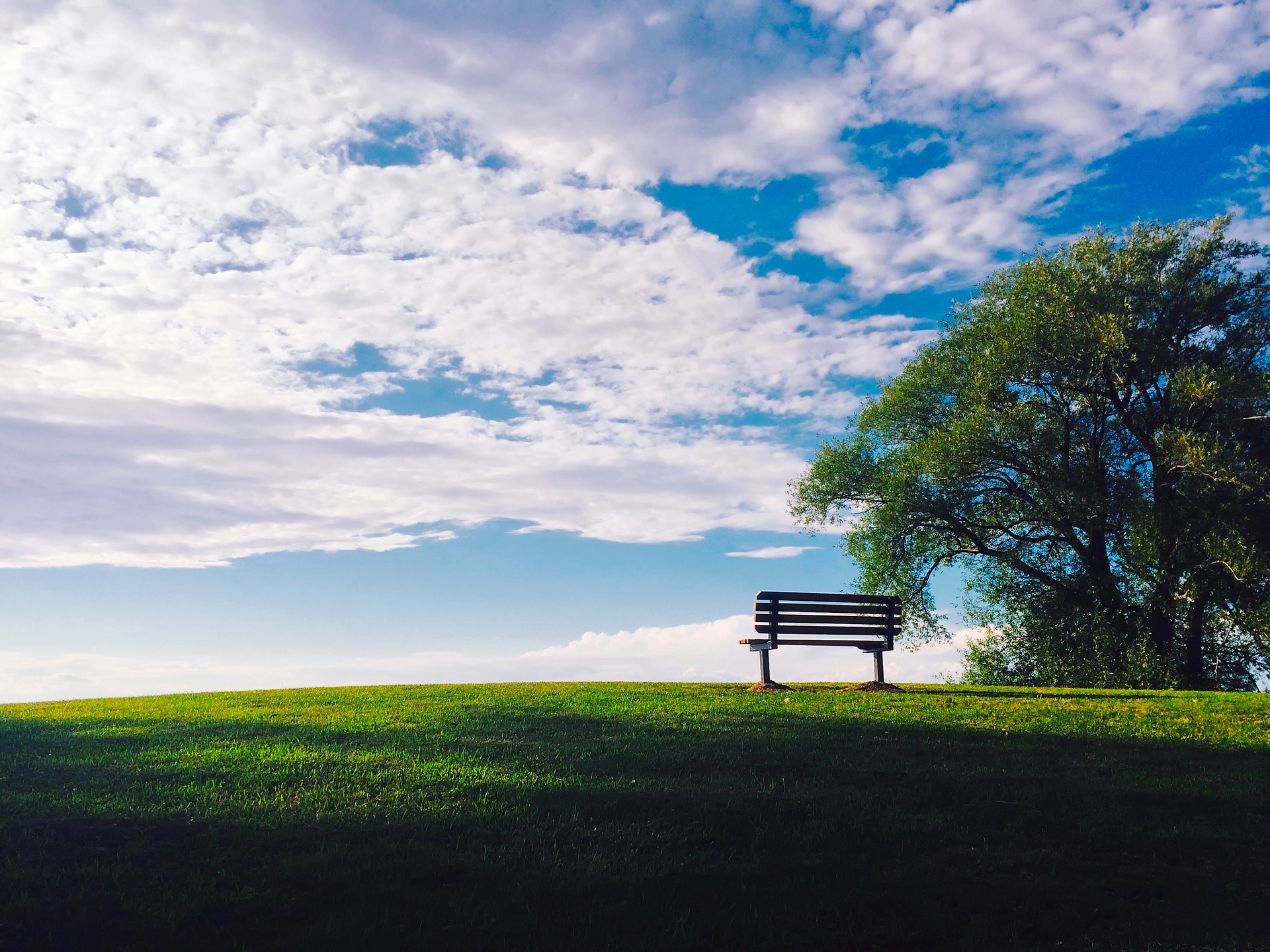 What type of venue is best suited for an outdoor team building activity? The right space for your team depends on your group's dynamic, goals, and specific needs. Here are four great places that can help you narrow down your search:
1. Public Park – Parks typically have an abundance of green space, which provides plenty of room to set up whatever you need to for your event and also to run around, if your activity calls for it. Not to mention, parks are an easy escape to nature. They also often have booking systems that make reserving the space easy – usually for free or at a very low cost.
2. Beach – Ocean breeze, sand between your toes, and crashing waves – what could be better? The aesthetically pleasing beach setting is usually quite a versatile location as well, particularly if it includes other amenities like green space.
3. Hotel Courtyard – If you're staying in a hotel for something like a company retreat, taking advantage of on-site amenities like a courtyard can be an accessible and convenient option for your outdoor event.
4. City Streets – Especially if you're participating in an outdoor scavenger hunt, your perfect venue could be right outside your window. Outdoor events held in city streets can make for a great way to re-discover your own town – or explore a new one.
---
3 Must-Have Checklists
Be sure to look into these important details when searching for your perfect outdoor location.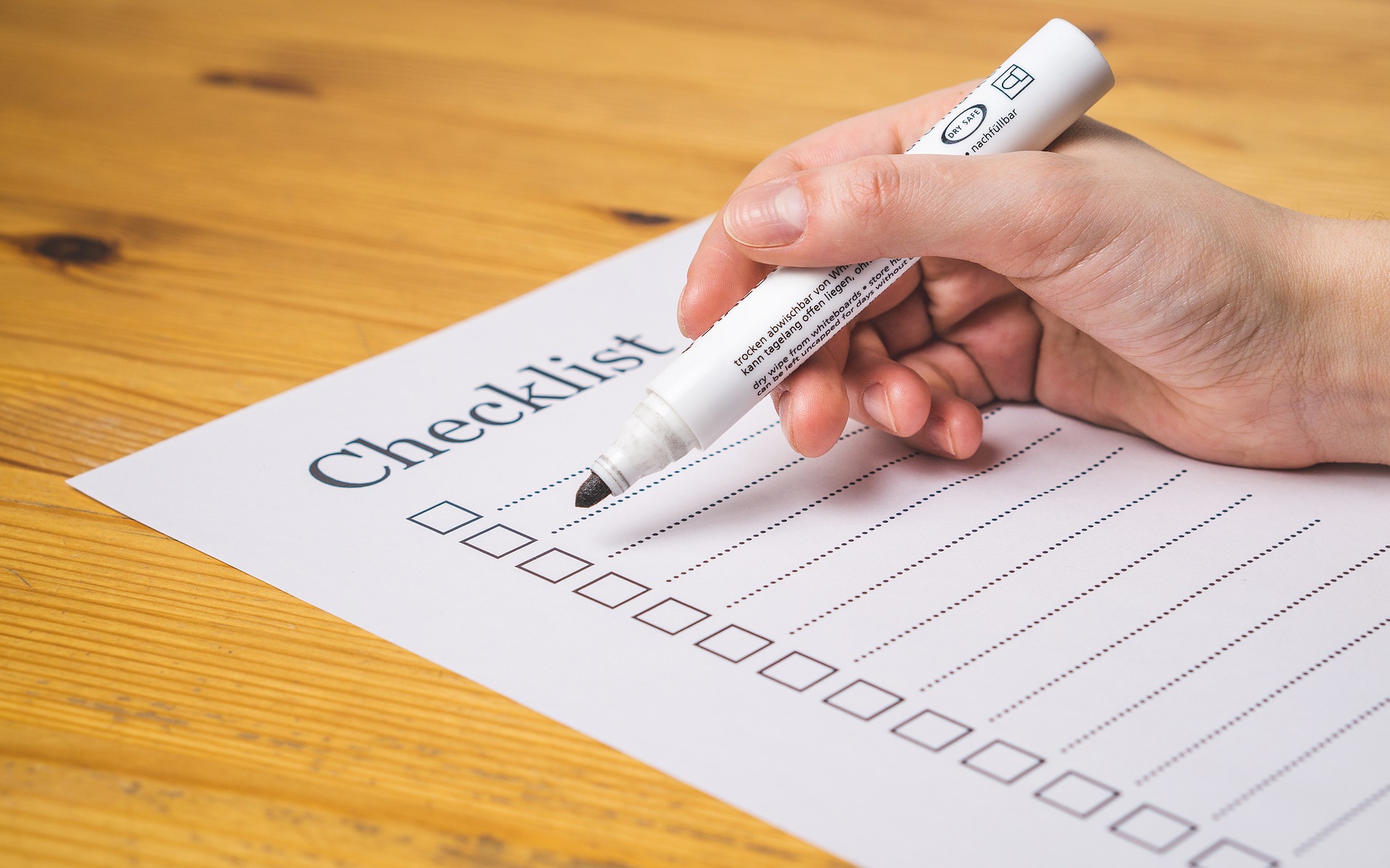 Venue specifications and availability can affect everything from your event date to the activities you can do as a group. So, before you put too much effort into planning your outdoor team building activity, you'll want to secure the location.
To find the ideal place, start by asking your colleagues for their input. You can also reach out to local service providers for tips and recommendations. Once you have a general idea of where you could have it, use the following checklists to narrow down your top choices:
---
1. Venue Inspection Checklist
Use this list to help you narrow down the specifics of your outdoor venue.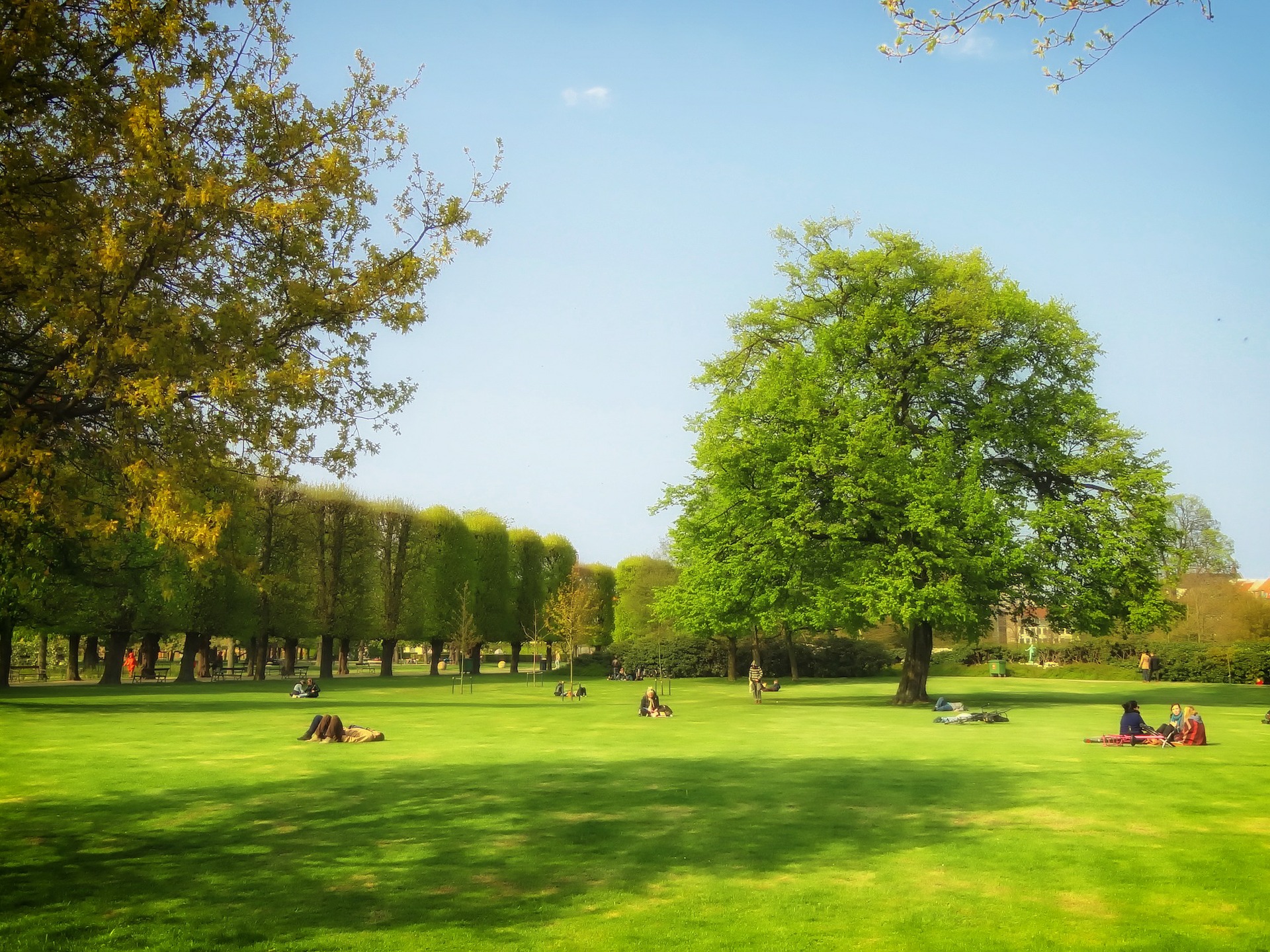 Size – How many people are in your group? Check to see if there's a big enough area for everyone to be comfortable and move around.


Timing – Make sure the venue is available for your event date, and that you can access it a few hours before and after to give you time to prep and clean.


Permits – Will you need a permit? Certain locations, like city parks, may require official permission if your group is over a certain size.


Parking – How will attendees be arriving? Find out if there's enough parking available for your team's transportation, and whether it's free or paid.


Accessibility – Do any of your colleagues have disabilities? Survey the area to make sure all participants will be able to easily get around.


Crowds – Take note of how busy the location is, and if there are specific days or times when less people are around.
---
2. Venue Amenity Checklist
Consider what resources are available to help make your event more comfortable and convenient.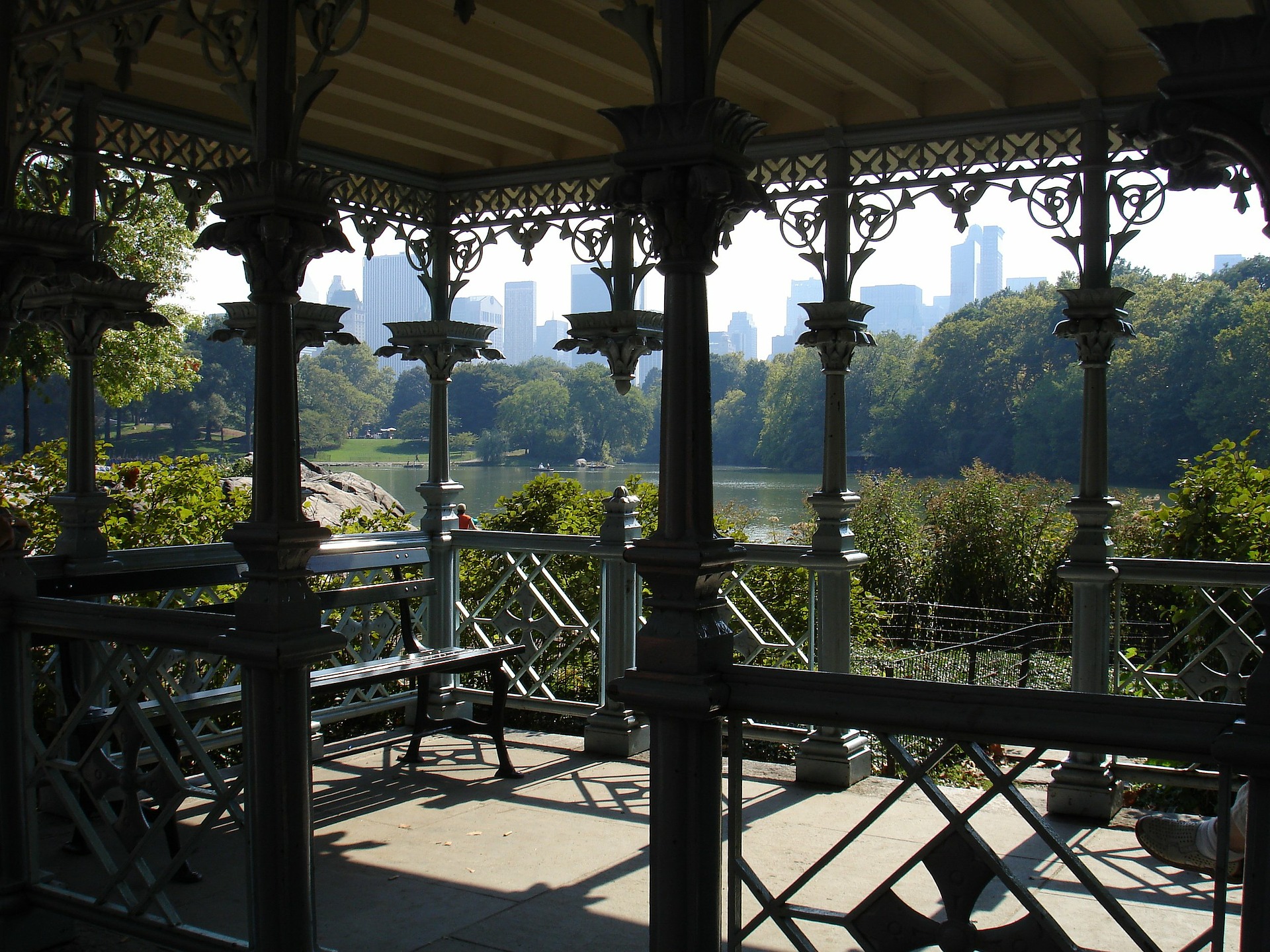 Washrooms – Make sure there are adequate facilitates for your entire group, either on-site or nearby.


Shelter – Covered areas can be useful for bad weather, or to provide shade when it's hot.


Power – Are electric outlets required for your event? A place to plug in can be useful for audio equipment, and also for charging mobile devices. If there aren't outlets available, check to see if the space allows you to use a power generator.


Seating – Depending on what you have planned, you may need to consider having chairs, benches, and/or tables.


Activities – Do you need equipment or space for recreational activities, such as volleyball nets, tennis courts, or a bocce ball set? If the space does have designated areas for activities like these, check to see if you need to book those areas in advance.
---
3. Venue Catering Checklist
If your event goes over lunch or runs all day, you'll want to keep bellies full and thirsts quenched.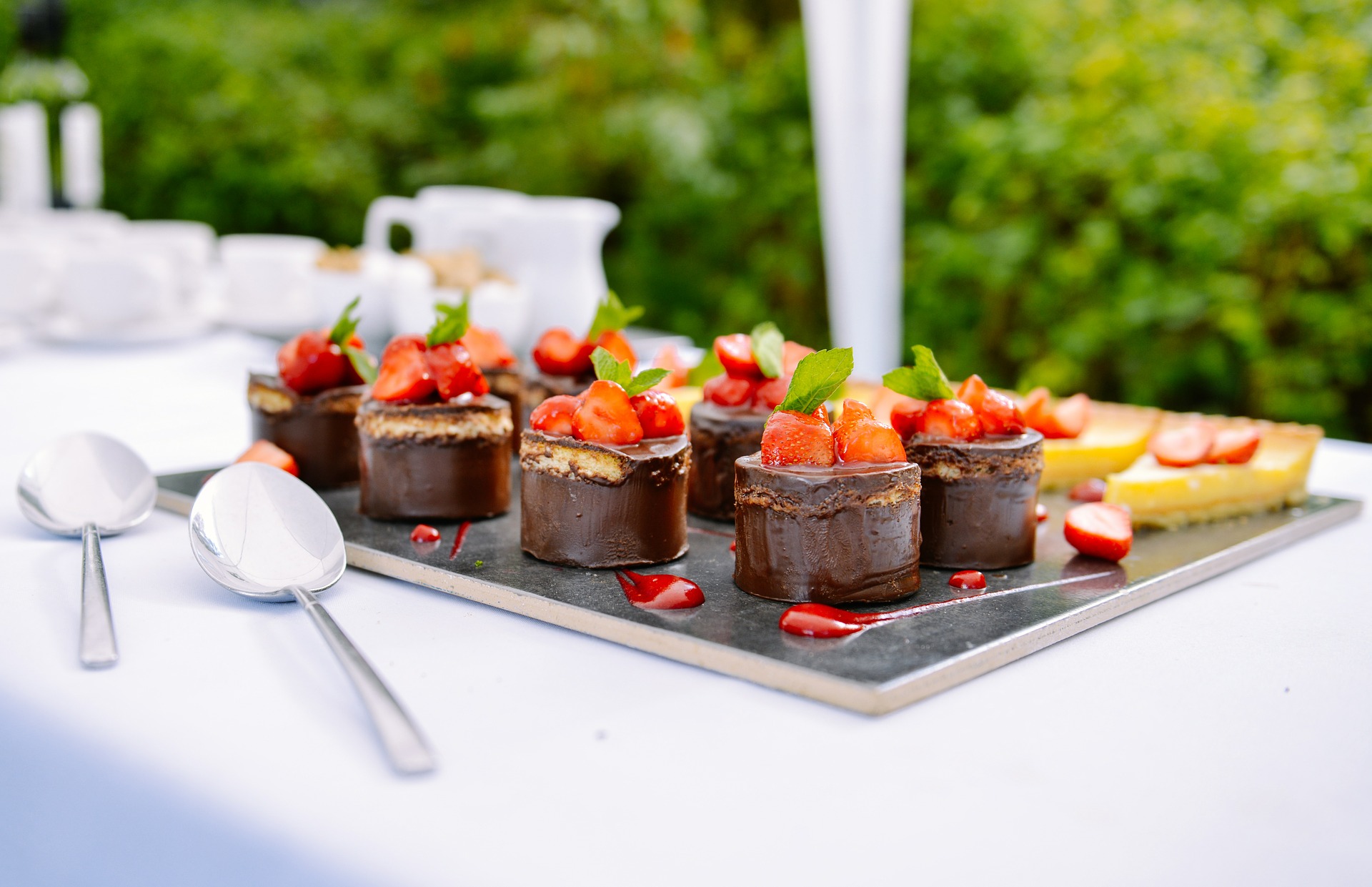 Nearby Vendors – Don't want to organize bringing in your own food? Find a local provider to cater the event.


Cooking Equipment – Find out if permits are required to operate things like BBQs.


Storage – Ensure your group will have access to a secure and cool spot to keep your food and drinks.


Alternative Meals – Offer options for people who may be vegetarian, vegan, or have allergies.


Water – Check to see if there's access to drinking water. If not, plan to bring bottles or large coolers.


Alcohol – Is alcohol permitted or available at your venue? If you choose to serve it, have systems in place to keep attendees safe and responsible.


Garbage and Recycling – Either bring in your own bins or see if there are any available at the venue.
---
Need Further Support on Outdoor Team Building?
Download your free and printable PDF version of The Ultimate Guide to Outdoor Team Building or get in touch with one of our Employee Engagement Consultants to learn more about the perfect outdoor event for your group.
Subscribe To Our Newsletter
And Stay Updated