CASE STUDY: How a "Life-Changing" Training Session Helped Budge Studios' Managers Become Better Leaders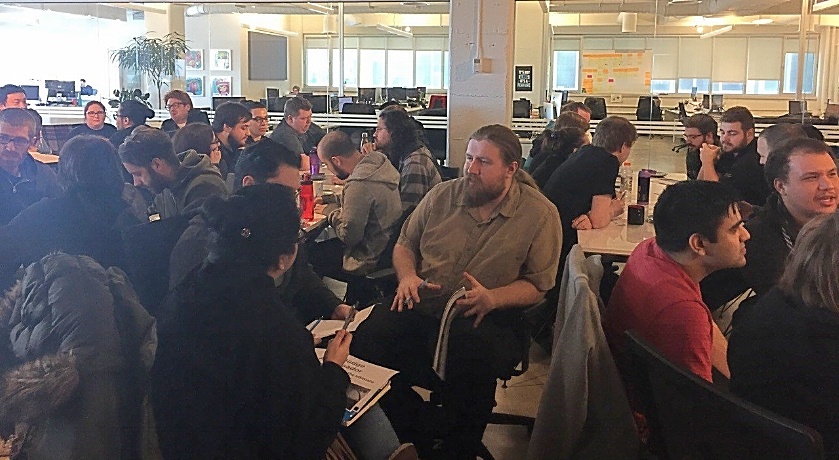 What does it take to transform your managers into great leaders? Check out this case study about a customized leadership training session that broke new ground at Budge Studios.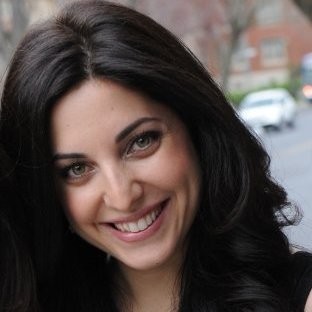 "Typically, training can be met with resistance…but Lyndon always makes it fascinating for our team. He's extraordinarily dynamic, empathetic, really engaging, and an amazing listener. Each time we have him, he takes the time to understand the audience and direct the training for them. I think that's really unique and special."
– Lisa Steiman, VP Human Resources, Budge Studios
---

THE CHALLENGE – Middle Managers Without Any Formal Leadership Training
QUICK FACTS:
Middle managers lacked formal leadership training and experience
Needed to bring in a facilitator who could customize their training for Budge Studios
---

It can be hard to come by great employees who also have lots of experience, especially when they have in-demand talents or skills. That's why when Budge Studios first opened in 2010, their leadership team decided to hire mostly young employees right out of school.
"When I first joined the team at Budge, we were hiring a lot of developers and junior artists," says Lisa Steiman, VP Human Resources at Budge Studios. "A lot of them didn't have much experience…but they grew with the company and they eventually became our management."
While these employees had a lot of natural talent, not many of them had a background in managing teams of their own.
"We had promoted people who had the right instincts but lacked formal training," says Lisa. "They just hadn't ever really been leaders in a professional environment…It was sort of like they were operating blind."
To help bolster their skills, Lisa began to research different leadership and management training options.
"I knew they needed training," Lisa explains. "But it was going to be a huge risk to bring in someone from outside of the company to do it. If whoever we brought in didn't reflect our management philosophy, then the whole thing would be a failure."
Unfortunately, most of the trainers Lisa interviewed were the exact opposite of what she was looking for.
"We did a ton of research," remembers Lisa. "But when I called up other trainers, it felt more like a textbook. It was like 'Management 101.' They didn't want to get to know us before they came here…they just had one presentation that was the same for everyone."
Lisa didn't get discouraged though. She kept searching, confident that she would eventually find a partner who could deliver exactly what her team needed.
---

THE SOLUTION – A Leadership Training Program Customized for Budge Studios
QUICK FACTS:
Lyndon Friesen, Lead Skill Development Facilitator
Led interactive sessions on Coaching Fundamentals and Emotional Intelligence
Tailored programs to directly address the challenges faced by Budge Studios' middle managers
---

After weeks of searching, Lisa decided to reach out to Outback Team Building & Training for a free consultation.
She spoke with an Employee Engagement Consultant who recommended her to Lyndon Friesen, Outback's Lead Skill Development Facilitator.
"We made an immediate decision," says Lisa. "Lyndon just had such a human approach to things, it really resonated with us. We call ourselves 'Budgers,' and after our conversation I said, 'Okay, we met another Budger.'"
Working together, Lisa and Lyndon put together a plan for their leadership training sessions. To start out, they decided to focus on Coaching Fundamentals and Emotional Intelligence.
Right away, Lisa was impressed with how much Lyndon was willing to customize the programs for Budge Studios.
"Lyndon was open to tailoring the training to who we are," Lisa praises. "He got into the issues that we were really facing…It was so tailored to Budge. We weren't getting a one-size-fits-all type of approach. It was really unique to us."
And the immediate feedback from Lisa's team made her confident that they made the right decision.
"It was so overwhelmingly positive," Lisa says. "Training can often be polarizing, but even the people who were resistant ended up enjoying the session. They really got something out of it."
---

THE RESULTS – A Series of "Life-Changing" Training Sessions for the Managers at Budge Studios
QUICK FACTS:
"10/10" feedback from managers who participated
Budge Studios decided to bring Lyndon back for additional executive and company-wide training sessions
---

The managers at Budge Studios walked away from their first training session buzzing. They were excited about Lyndon's approach to leadership, and what practical improvements they could make around the office.
"What's interesting about this type of training is that you don't just learn about management – you learn about yourself," says Lisa. "You figure out the type of leader you are, and how you can become the best version of that."
The managers at Budge Studios rated the program "10/10" and called the insights "life-changing."
Based on their feedback, Lisa says they decided to bring Lyndon back for additional leadership training. He returned over the next few months to facilitate another workshop for their executive level team, as well as a two-hour "Lunch and Learn" for everyone else at the company.
"I think it was really powerful," says Lisa. "Lyndon created this environment that was so safe, open, and vulnerable. Even though it was difficult, I had one of my top executives say to me afterwards, 'That was brutal, but I'm thankful I went through it because I learned a lot about myself.'"
Since working with Outback, Lisa says she has seen a noticeable improvement in how the managers at Budge Studios are leading their teams. They have already started to implement some of the learning from their sessions, such as embracing more feedback, and praising people when they do things right.
"To be successful, we don't just want to help people grow as employees…we want to help them grow as people," says Lisa. "We spend so much time at work here that it's valuable when people experience a growth of character. Budge is definitely going to benefit from this."
---

Help Your Managers Become Better Leaders
Learn more about half-day leadership training programs available for your team.
Subscribe To Our Newsletter
And Stay Updated