ONLINE GUIDE: The Fundamentals of Management – 9 Key Leadership Tips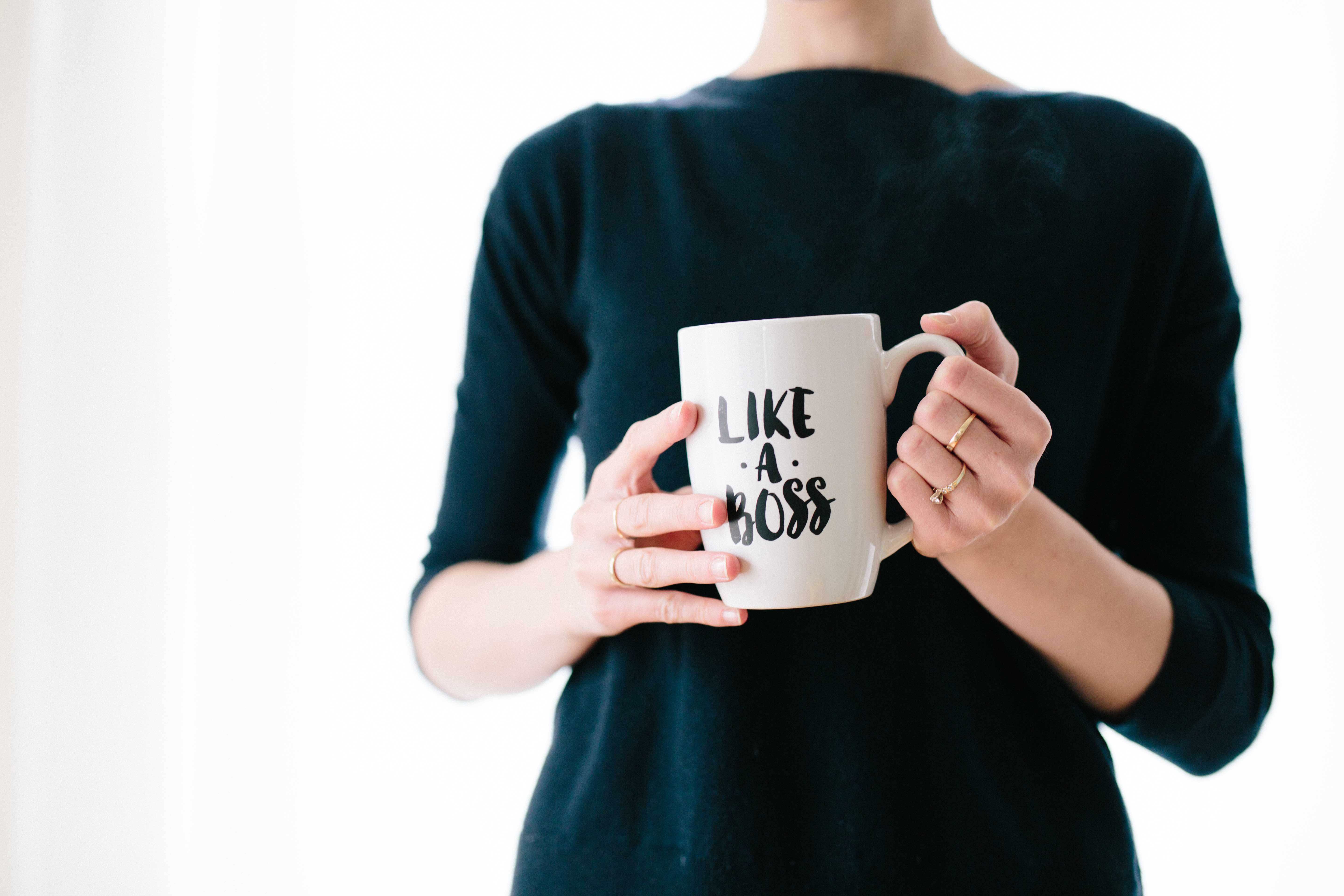 The role of a leader is dynamic, adaptive, and varied to some degree each day which makes mastering the fundamentals of management an essential way to equip yourself for success.
Being a great leader is hard work – even for the best of them. It's never as simple as it seems. That's because, as a leader, you have at least three jobs:
Driving the success of your organization
Handling your own professional responsibilities
Nurturing and supporting your team and ensuring they achieve necessary outcomes
And each of these jobs is intricate and dynamic, coming fully equipped with its own set of challenges, complexities, and demands. When you're a manager, each day is different for you, serving up a fresh set of hurdles and pitching unpredictable curveballs that you need to overcome as you work towards successfully achieving your goals.
But being a great leader can be immensely rewarding, allowing you to inspire innovation, drive organizational success, and elevate the people around you to be the best they possibly can be. You simply need to work towards mastering the fundamentals of management:
Learning the Ropes of Leadership
Understanding How to Effectively Manage a Team
Sharpening Your Key Leadership Skills
To learn more, you can read the guide below or download it for free in an all-in-one PDF.
---
Table of Contents
---
Part One: Learning the Ropes of Leadership
3 Ways to Lay the Groundwork for Becoming a Successful Manager   
The first fundamental focus should be on becoming familiar with yourself and your role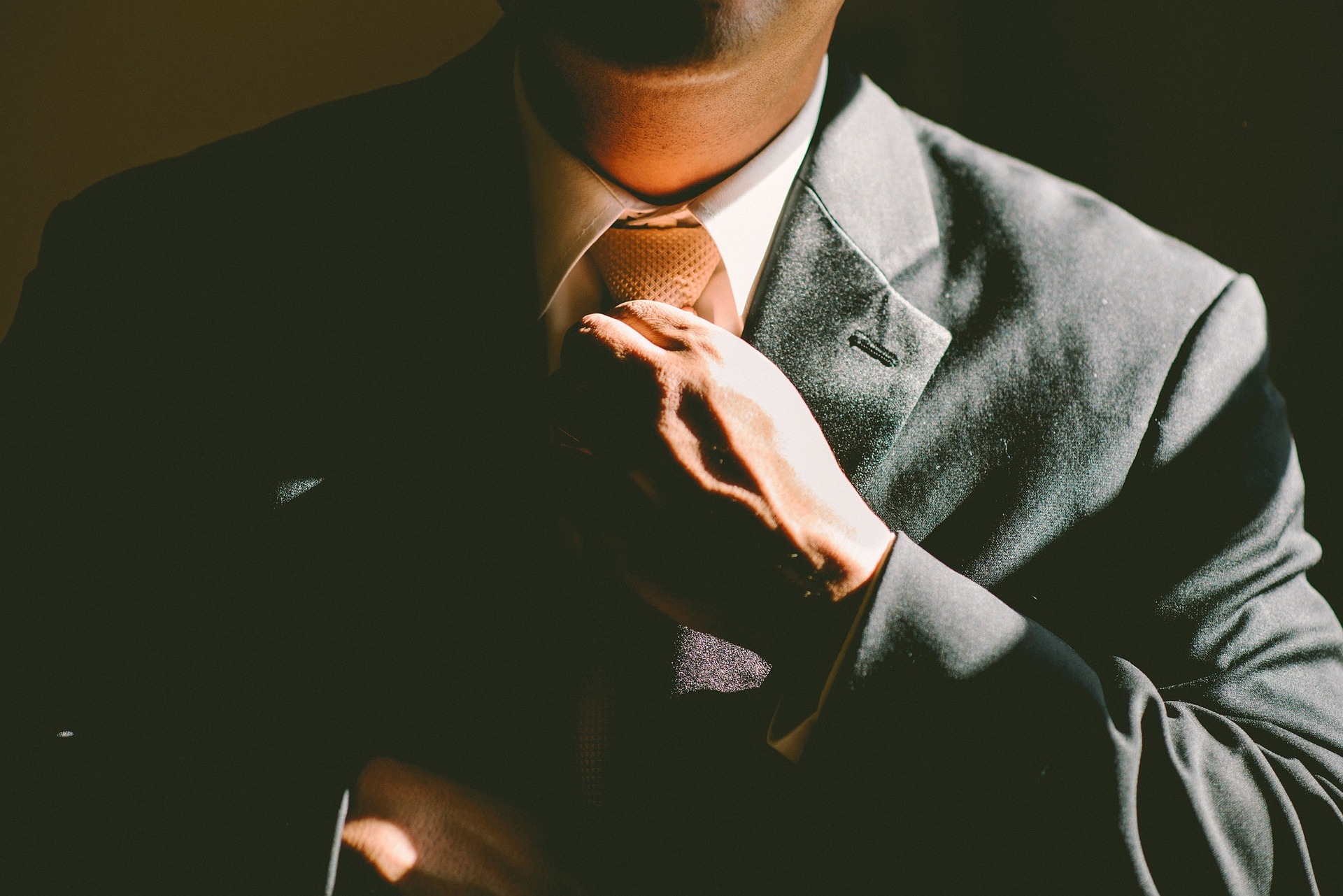 In order to be an effective leader, you need to first focus on becoming the best – and best equipped – version of yourself. This means looking introspectively at yourself, closely examining your role and understanding the key factors in succeeding at it, and focusing on becoming an expert in your job and your industry. Without laying this foundation, leadership becomes an uphill battle.
Here are three key leadership tips that every manager needs to master.
Become Familiar with Your Leadership Style
Every single person is different. That means that each employee, whether an entry-level staff member or a seasoned senior leader, has their own personality, preferences, and perceptions – all of which shape their professional experience. Every business leader has their own inherent style and every employee responds better to certain styles than others. And as a result, not all leadership approaches will be effective in bringing out the best in all employees.
In order to become a great manager, you need to first recognize and understand your inherent leadership style. There are many schools of thought on this topic but among the most common and well-renowned is Situational Leadership. This philosophy indicates that there are four main leadership styles and that every manager needs to adapt their approach to fit that of the employees they are trying to lead.
The four leadership styles are defined as:
Director – Managers who lean towards the Director style generally make decisions on their own and then inform their employees of what's happening. Rather than turning things into conversations and learning opportunities, these managers implement a top-down approach where their team is expected to simply to do what they're told. Directors can often come across as being micromanagers, as they like to be closely involved with their staff and provide close supervision.


Coach – This leadership style involves being very hands-on with day-to-day activities. While the leader is still responsible for making final decisions, they actively involve their team before decisions are made, soliciting insight and proactively creating real-life learning opportunities.


Supporter – Typically, a manager who has a Supporter leadership style will remain involved in providing direction but will pass more responsibility to their team and allow their employees to make decisions. They provide feedback and praise, motivate their team, answer questions, and offer expertise but like to let their staff learn independently.

Delegator – Those who are inclined to this leadership style are extremely hands-off and opt instead to let their team make decisions on tasks and direction. While they'll remain involved for feedback purposes, they tend to prefer letting their staff operate with as little supervision as possible.
Understanding your inherent style is important because it will let you know how you would lead on a subconscious level. But it also allows you to understand when and how you would need to adjust your style to work with different employees. For instance, a natural Delegator might need to adopt a Director style to deal with inexperienced employees who need more oversight than more experienced staff would. And vice versa, a Director may need to work proactively to be more of a Delegator with a strong and experienced staff member in order to avoid micromanaging and creating frustration with that person.
But it has been said only 1% of leaders are naturally able to use all four styles while 54% are naturally inclined to using only one style. As a leader, this shows the importance of proactively training yourself to adapt your style. At Outback Team Building & Training, we offer a number of training and development programs for leaders, including our Situational Leadership Styles workshop that helps leaders understand both their inherent style as well as the ways their employees like to be led. It then helps them develop an action plan on how they can become more adaptive.
Get Educated and Invest in Your Development
Leadership roles can be vastly different for every industry – and even every company. But there are a few constant threads that tie together all great leaders that you can easily implement to help drive your own success:
Become an Expert Leader – This may go without saying but, in order to be a great manager, you need to become an expert – both in your industry and in your role. You should be investing vigorously in your own learning and development so that you have a broader breadth of knowledge to apply to your role – and deeper wisdom to share with your employees. This applies to both your industry and to leadership as a whole. 

Head to conferences and speaking engagements hosted by thought leaders in your industry. Read books and listen to podcasts that pertain to your sector. Proactively seek networking opportunities so that you can gain new insights and perspectives from your peers. Whatever your field, you should be aiming to absorb every possible iota of knowledge on it. And it's also vitally important to learn everything you can about leadership. There are a ton of great resources, books, and podcasts out there. A few of our favorites are:   


Find a Mentor – We've covered some great leadership resources but have also discussed how dynamic the role of a manager can be. That means that not everything you need to learn will be available in any given podcast, book, or resource. And while seeking tips and advice from friends and family can be a great resource for certain challenges, the intricacies of leadership dictate that there will eventually be a challenge that you need expert advice on. That's why you need to seek a mentor who can help you navigate being a manager. The best option is often somebody up the chain from you – somebody who acts as a manager or a leader to you – who can provide sound guidance, wisdom, and advice. A great mentor can take time to find and build a relationship with. So, in the meantime we've also compiled a blog post you might find helpful where we talked to six seasoned business leaders about the best advice they could offer to other managers and leaders: How to Become a Great Leader: 4 Expert Tips for New Managers. 
Look After Your Wellbeing
We'll say it again: leadership isn't easy, and workplaces can be stressful environments. In fact, a study from Stress.org found that 80% of workers feel stress on the job and 62% have reported that this stress actually leads to physical pain. As a leader, you'll be dealing with your own stress and challenges but also those of many others. That's why it's important that you look after your own wellbeing.
If you're interested in reading an in-depth breakdown of how leaders can look after their own personal and professional wellbeing while taking care of their business as well, read our free online resource: Actionable Habits and Tactics to Drive Leadership Success.
---
Part Two: Understanding How to Effectively Manage a Team
3 Important Leadership Tips for the Complicated Job of Managing a Team
When you lead a team, you have to focus on the success of an entire group – and that comes with a wide array of personalities and individual challenges to work through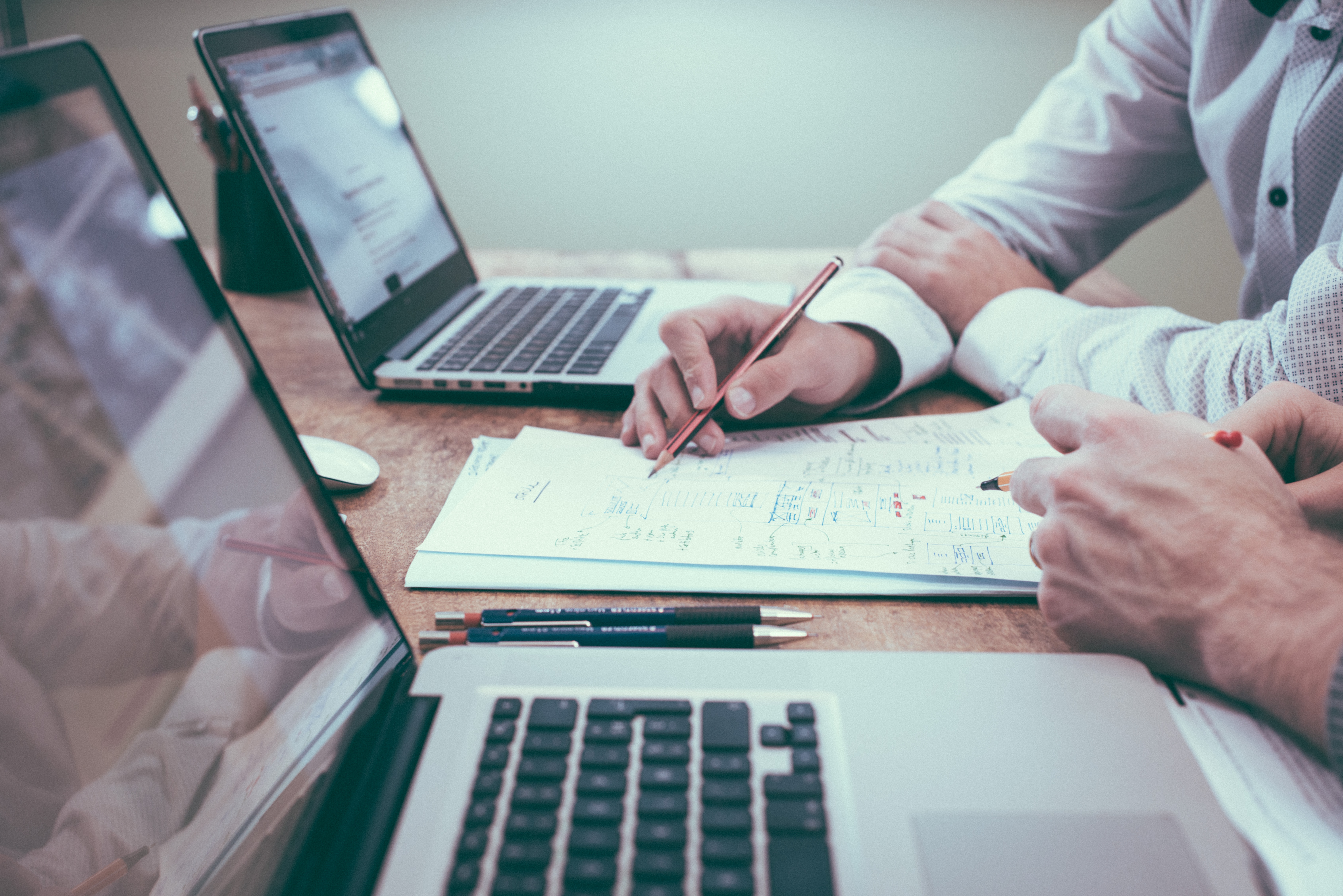 There's a common misconception about leadership – and that is that leaders are simply more experienced versions of the employees they oversee, doing the same type of work at a higher level. But that's untrue. The reality is that leaders take on a whole new role which often entails much more management of people and business operations than it does executing on the actual function of the department. It has been said that the title "Director of Sales" would be more accurate as "Director of Employees Who Do Sales." And that applies across every department.
While managers are responsible for the success of their team and their department, their part in that success comes largely in the form of offering expertise, providing guidance, keeping things moving forward, and – often unpopularly – having hard conversations about performance.
As a manager, you're ultimately a leader of people – regardless of your title. And managing people is not always going to be akin to an extension of managing yourself. Your team will be comprised of a diverse range of people, each with their own personality, preferences, and issues. Being a great leader means having empathy, listening carefully, and exercising patience. The best managers work to perfect these three skills:
Empowering the Success of Employees
One of the best pieces of leadership advice you could ever receive is to empower your employees. This isn't an arbitrary leadership tip that somebody said because it sounds good. It's because it's statistically proven to benefit employees and organizations alike. A study from Access Perks found that 70% of employees ranked being empowered to take action as an important element of their engagement at work. When staff feel they have the skills and knowledge to do a job, it inspires them to do their best work and go above and beyond for their company. And by tapping into the creativity, skills, and expertise of their team, managers can open up a wealth of potential for their organization. You can empower your employees by:
Promoting Ownership and Responsibility – If you want to empower your employees, it's critical that you get them engaged in their work by encouraging ownership and responsibility. Give them a project that might be a challenge for them and provide clear instructions on the desired outcome. Offer them support as needed but do your best to avoid micromanaging. Be there when they need you and conduct regularly scheduled check-ins but do your best to leave them to their own devices. This multi-purpose exercise will help them work independently to overcome challenges while creating an opportunity to build mutual trust.
Listening Attentively to Them – That same Access Perks study we mentioned previously also shows that employees who felt their voices were being heard were 4.6 times more likely to feel empowered and perform their best work. It's important to encourage safe and open communication so that your team feels comfortable coming to you with both challenges as well as new and innovative ideas. This means promoting open dialogue and creating a safe way for them to communicate. We do a deep dive on this topic in our blog post: 3 Effective Strategies for Reducing Negativity in the Workplace.
Offering Development Opportunities – In a study, a staggering 70% of employees stated that job-related training and development opportunities influenced their decision to stay at their job. And it's a vital component of empowering your employees to succeed. If your team feels they have the opportunity to sharpen their role-related skills – whether it's through a course, a workshop, a book, a webinar, or a conference – it's a great idea to reward their eagerness to learn by facilitating that opportunity for them. At Outback Team Building & Training, we will cover the cost of pre-approved role-related development opportunities and materials that our staff want to take on. If it's a book, we simply ask that they add it to our office library when they're done with it so that other employees might be able to benefit from it.
Implementing Effective Performance Management – The importance of a strong performance management system can't be overstated. When done effectively, it can bring massively positive outcomes. But when done incorrectly, it can be catastrophic. Its impact, both positive and negative, can be summarized in a few striking statistics:
An astonishing 92% of employees believe negative feedback, when delivered correctly, is effective at improving performance, according to a study from Zenger and Folkman

What this indicates is that employees desperately want – and need – feedback in order to improve and feel fulfilled, but many companies are doing them incorrectly – if at all. For a performance management system to be effective, it needs to:
Be Structured – Whether you conduct monthly, quarterly, bi-annual, or annual performance management, it needs to be structured. A strong performance management document that is managed by the employee and supported by the manager is an ideal way to keep everyone on track.  And according to research from Dale Carnegie, 87% of Millennial employees cite professional development and career growth as being important to them – a fact that managers need to take seriously since Millennials have now become the largest generation in the modern workforce. This shows why it's wise to give a detailed overview of an employee's career trajectory and what they need to achieve to reach the next level during their performance management meetings. 


Outline Clear Expectations – As a manager, if you don't clearly understand your expectations of your employees, there's no way they will. That's why your performance management system needs to be clear, specific, and formalized. It should focus on "what" rather than "how" and be communicated often and followed up on.  


Prioritize Clear, Concise, Two-Way Feedback – Trust is important in performance management. And one of the best ways for managers to build trust with their team is to seek feedback as much as they give it. You shouldn't settle for simply telling your employees what they're doing well and could improve on. Instead, provide feedback but then ask if they have feedback for you on ways that you could help better support their success. 


Recognize Employee Achievements – From raises to departmental rewards and providing public praise, it's vital to recognize your employees when they do a great job. As a manager, you need to inspire and incentivize them to continue working hard and delivering outstanding results.  For an even deeper dive into conducting outstanding performance management, check out our free online guide: Tactics to Increase Employee Retention in a Competitive Employment Market. And if you're in search of a hands-on way to improve your organization's performance management system, you may want to try out our Performance Management Fundamentals skill development program, which helps leaders learn the performance management cycle, become more effective coaches, provide impactful feedback, and measure performance accurately. 
Supporting Struggling Employees – Sooner or later, every manager is going to be faced with a struggling employee. And the challenge with underperforming staff is that it has a domino effect across the rest of the team. To be an effective manager, it's important that you're able to do the following:
Identify Underperforming Staff – Being proactively attentive to your team is the most important thing you can do. A keen eye on your team's wellbeing and engagement allows you to pick up on things like notable differences in their behavior, reductions in work quality and output, and dissatisfaction or frustration with their job. These can all be telltale signs that the employee is struggling.


Understand Common Reasons Why Employees Struggle – It's easy to believe that every underperforming employee simply doesn't care or is incapable of doing the job. But the reality is that this isn't always accurate. Whether it is a lack of resources or direction, changes to their role, or even personal issues that are distracting them from their job, there are a ton of things that cause people to struggle at work. By approaching the situation with empathy and honesty, you can more easily find and implement the right solution to help them.


Take the Right Approach to Supporting Underperformers – Once you've identified that an employee is struggling and figured out the reasons for it, you need to determine the best approach to getting them back on track. This involves asking the right questions and proactively listening to subtle cues in their responses, looking introspectively at yourself as a manager, making yourself available to them, helping them set and meet important goals, and providing them with the resources and support they need to succeed.
If you want to learn the specific steps you can take to identify and help support an underperforming employee, you can read our comprehensive news article on the subject: 8 Performance Improvement Tips for Struggling Employees. Here, we provide you with a step-by-step manual on how to handle this kind of delicate situation in an effective way.
---
Part Three: Sharpening Your Leadership Skills
3 Vital Management Skills and How to Improve Them
Being a great manager means doing more than simply focusing on your own work. This requires you to master skills that enable you to lead, inspire, and bring out the best in your employees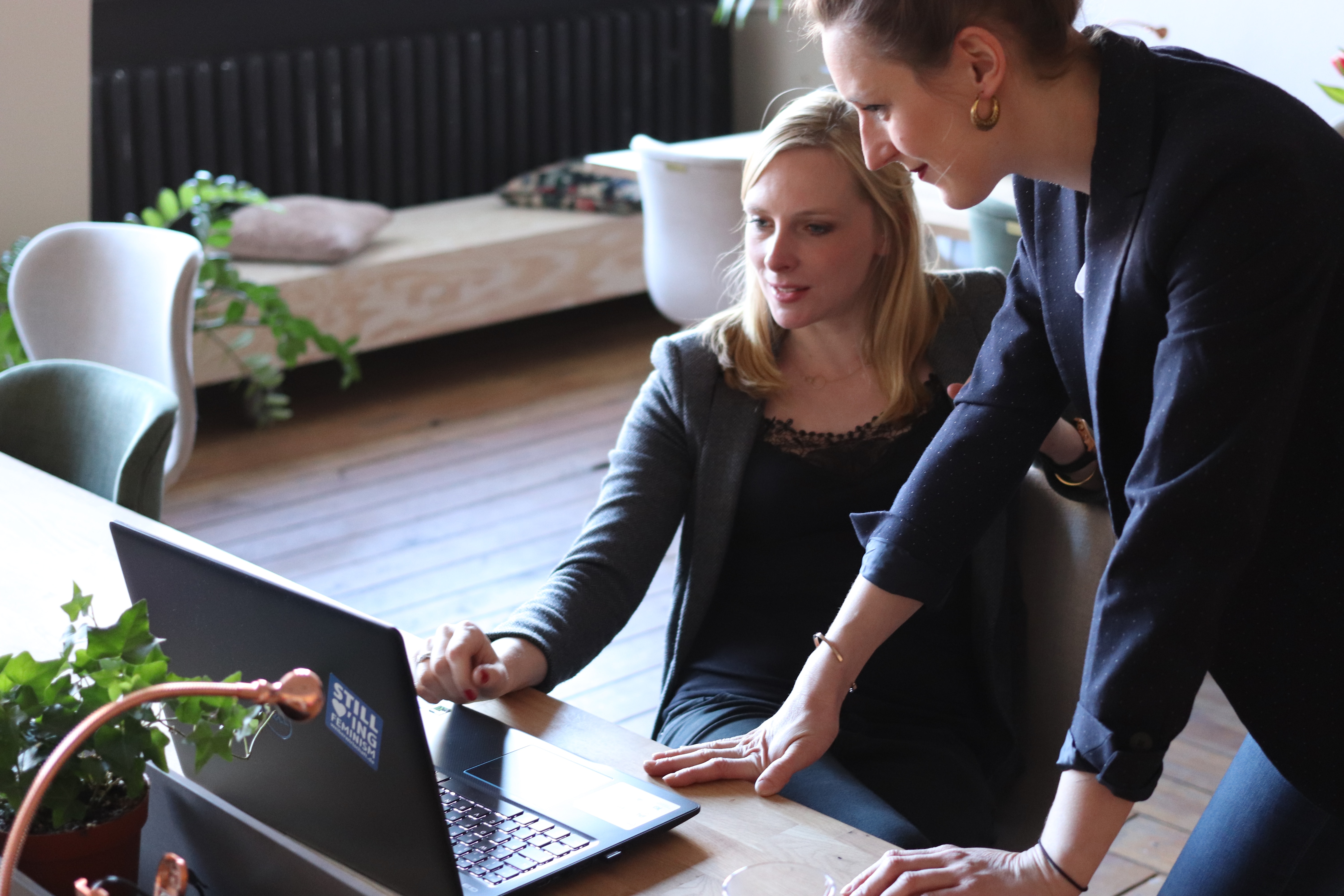 There's an important idea that great leaders understand: there's a difference between innate leadership qualities and fundamental management skills. That is to say that, while people may have natural qualities that help them to be effective leaders – such as humility, vision, empathy, and comfort with risk-taking – these, and many more skills, can and must also be proactively developed.
So, while your innate leadership qualities most likely helped you get into a management role, it's important that you proactively develop your fundamental management skills in order to become the most effective leader possible.
Here are three vital management skills to master – and tips to help you do so.
Enhance Your Communication Skills
As a leader, your success and the success of your team hinges heavily on your ability to effectively communicate.
Know Your Audience – Strong communication with your team requires you to understand their motivations, preferred communication methods, and learning styles. For example, if you know an employee is analytical and methodical, take time to reinforce instructions with rationale and any data that led to the current situation, rather than just focusing on the task going forward. Or, if you know a team member values inclusivity, discuss their thoughts on how to accomplish a task and gain their perspective. It's also wise to consider any questions or concerns they may have and address them proactively. For instance, employees often like to understand not only the "what" of a project, but also the "why." So, take the time to communicate how this task fits into the bigger picture and why it's important.  

Sometimes, it can be helpful to have your entire team participate in exercises that build stronger communication skills so that everyone comes to understand the ways in which they communicate most effectively. And this can be done in a fun and light-hearted way. We put together a news article that outlines five of the best team building activities for communication at work.  
Be Direct, Specific, and Clear – Convoluted communication can get confusing. Clear and specific feedback is the best way to make sure people understand what's expected of them and increase the odds that they'll take successful action. When you're communicating with your team, don't go in unprepared. Instead, map out key points you want to cover off and do your best to stick to them. Present all the information clearly and concisely. All communication should be actionable and measurable.
If you're interested in developing your and your team's verbal and written communication skills, you may want to check out our Clear Communication skill development program. It focuses on helping employees sharpen both verbal and non-verbal communication to generate greater success among teams.
Read Between the Lines – It's important that leaders can read between the lines and identify the posture, gestures, and body language of their team as well as what those things may indicate. They should also be mindful of their own. For instance:
Watch for facial expressions as they can be the clearest indicator of how somebody is really feeling


Be mindful of posture and body movement; for example, postures and hand gestures with closed palms can indicate agitation or impatience, whereas open posture can indicate your team member is receptive and understanding what's being discussed


Keep an eye on your employee's level of eye contact; if they're not making eye contact with you, it's a safe bet they're tuned out and not paying attention (unless they're taking notes, of course)


Listen to the voice and responses of your employees and watch for replies that indicate they're invested and involved in the conversation – even "OKs," "mhmms," and "uh-huhs" can let you know they're paying attention
Listen Actively – All too often, we tend to simply wait for our turn to speak rather than actively listening to what's being said. Active listening is a critical skill for effective communication. To master it, you need to train yourself to strive to learn and ask questions, focus on the speaker, drill down on details, and summarize and fact check the conversation. We dig deeper into this topic in our news article: 6 Impactful Tactics for Mastering the Art of Managing People.
Learn to Think Critically
Critical thinking represents our ability to objectively analyze and evaluate issues and situations in order to make decisions. It's often seen as a key skill for leaders and yet research has shown that 49% of organizations ranked their employees as being average at best in that department. But it's also one of the fundamentals of management. You can actively exercise your critical thinking skills by:
Not Taking Things at Face Value – Don't always accept everything as truth. Instead, analyze what you read or hear. Question what's possible. Evaluate challenges, determine possible solutions and outcomes, and weigh the pros and cons. Doing so will help you dig deeper into the nature of challenges to find more innovate solutions.


Researching Thoroughly – Searching for information and perspectives can be a powerful tool in problem solving. Get online to do research, talk to people, and read up on the subject. Equipping yourself with knowledge and information allows you to evaluate challenges from every possible angle and find the right way to handle them by assessing them objectively and with all the details.


Not Always Assuming You're Right – It can be a common leadership pitfall to think you always know best. While you're likely equipped with a wealth of experience and insight to help you make good decisions, failing to take in other perspectives and points of view is an easy way to become stagnant and stuck in your ways – the killers of critical thinking. Instead, gather multiple opinions and assess them in-depth in comparison to your own.


Asking Questions – The same way that leaders often fall victim to always thinking they're right, they can also fall victim to insecurities about asking questions. But this is a mistake. Critical thinking requires curiosity and open-mindedness. By asking questions to clarify about a topic or learn more about a subject, you can often discover new ways of thinking about things.
Actively Increase Emotional Intelligence (EQ)
Defined as the ability to recognize your own emotions as well as those of others, discern between different feelings, use emotional information to guide thinking and behavior, and adjust emotions to adapt to environments and achieve goals, Emotional Intelligence (EQ) is a management fundamental that needs to be exercised daily. While EQ is often an innate leadership characteristic, it's also something that can – and should – be proactively developed. Here are a few ways you can do it: Be Actively Aware of Your Emotions – As a leader, your mood can directly affect your team. If you're constantly cranky or frustrated, your team will feel tense. Try to take a mental note of your moods and do frequent temperature checks to determine how you're feeling. If you're not in a great headspace, take five minutes to distract yourself – take a walk, take some deep breaths, or take a moment for meditation.
Know What Makes You Tick – As much as it's important to take stock of your moods and emotions, it's also important to know what types of things set you off. By understanding your stressors or things that get you frustrated, you can actively avoid them or respond appropriately when those situations arise.
Be Proactively Positive – As a leader, stress or frustration can be common. But it's critical to be able to see things optimistically and project positivity. For instance:
Avoid using negative terminology and instead opt for positive verbiage


Evaluate situations and look at them optimistically – for instance, if a customer isn't returning your phone call, it's easy to think they're ignoring you when in reality they are most likely swamped with their own work


Focus on the good rather than the bad; take a few minutes every day to write out the things that are going great and the opportunities that are ahead for yourself, your team, and your organization
Practice Your Empathy – Much the same way as it's important to read between the lines in order to enhance your communication skills, the same applies to EQ. It's important that you're able to pick up on non-verbal cues that give you insight into how your employees are really feeling. Doing so will allow you to react appropriately. Watch closely for facial expressions as they can convey emotions without the person even realizing it. And paralinguistic cues – such as tone of voice, loudness, inflection, and pitch – can also be key indicators in how somebody is feeling.
For example, imagine you've asked a team member if their workload is manageable and they tell you that "it's fine." The tone of their voice, even the pitch they use, can be very telling. A strong, firm response will likely indicate that they truly are fine, whereas a soft, timid response may indicate quite the opposite. The fact that the same sentence can mean multiple different things based simply off the subtle nonverbal cues is a key principle in increasing EQ.
Emotional intelligence isn't always easy to master on your own. Often, a training program such as our Emotional Intelligence leadership workshop, can help you drastically improve your EQ by learning to self-regulate behaviors, develop better social skills for leadership, use emotionally intelligent motivators, and develop a greater sense of empathy.
---
Looking for Ways to Become an Even More Effective Leader for Your Organization and Your Team?
If you'd like to learn more about hands-on programs that can help you improve your leadership skills, just get in touch with our knowledgeable Employee Engagement Consultants.
Subscribe To Our Newsletter
And Stay Updated