17 Unbeatable Team Building Problem Solving Activities
Problem-solving is a critical skill for professionals and with team building problem-solving activities, you can sharpen your skills while having fun at the same time.
Updated on August 31, 2021
In the professional world, one thing is for sure: problem-solving is a vital skill if you want to survive and thrive. It's a universal job skill that organizations seek in new potential employees and that managers look for when considering candidates for promotions.
But there's a problem. According to Payscale, 60% of managers feel that new grads entering the workforce lack problem-solving abilities – making it the most commonly lacked soft skill.
Problem-solving skill needs to be practiced and perfected on an ongoing basis in order to be applied effectively when the time comes. And while there are tons of traditional approaches to becoming a better problem-solver, there's another (much more interesting) option: team building problem solving activities.
The good news? This means learning and having fun don't have to be mutually exclusive. And you can create a stronger team at the same time.
---
11 In-Person Team Building Problem Solving Activities for Your Work Group
There are a ton of incredible team building problem solving activities available. We've hand-picked 11 of our favorites that we think your corporate group will love too.
Split into teams and create a cardboard boat made out of just the materials provided: cardboard and tape. Team members will have to work together to engineer a functional boat that will float and sail across water without sinking. Once teams have finished making their boats, they will create a presentation to explain why their boat is the best, before putting their boats to the test. The final challenge will have teams racing their boats to test their durability! Nothing says problem-solving like having to make sure you don't sink into the water!
2. Egg Drop
Every day at work, you're forced to make countless decisions – whether they're massively important or so small you barely think about them.
But your ability to effectively make decisions is critical in solving problems quickly and effectively.
With a classic team building problem solving activity like the Egg Drop, that's exactly what your team will learn to do.
For this activity, you'll need some eggs, construction materials, and a place you wouldn't mind smashing getting dirty with eggshells and yolks.
The goal of this activity is to create a contraption that will encase an egg and protect it from a fall – whether it's from standing height or the top of a building. But the challenge is that you and your team will only have a short amount of time to build it before it's time to test it out, so you'll have to think quickly!
To make it even more challenging, you'll have to build the casing using only simple materials like:
Newspapers
Straws
Tape
Plastic wrap
Balloons
Rubber bands
Popsicle sticks
Tarps
Feathers
Cotton balls
Feel free to have some fun in picking the materials. Use whatever you think would be helpful without making things too easy!
Give your group 15 minutes to construct their egg casing before each team drops their eggs. If multiple eggs survive, increase the height gradually to see whose created the sturdiest contraption.
If you're not comfortable with the idea of using eggs for this activity, consider using another breakable alternative, such as lightbulbs for a vegan Egg Drop experience.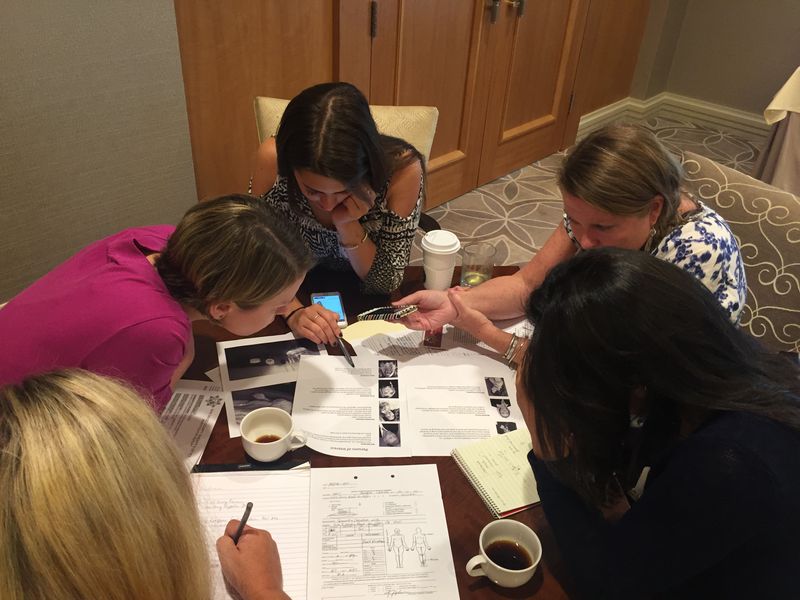 With Clue Murder Mystery, your team will need to solve the murder of a man named Neil Davidson by figuring out who had the means, motive, and opportunity to commit the crime.
But it won't be easy! You'll need to exercise your best problem-solving skills and channel your inner detectives if you want to keep this case from going cold and to get justice for the victim.
4. Marshmallow Spaghetti Tower
Collaboration is critical to problem solving.
Why? Because, as the old saying goes, the whole is greater than the sum of its parts. This expression reflects the fact that people are capable of achieving greater things when they work together to do so.
If you're looking for a team building problem solving activity that helps boost collaboration, you'll love Marshmallow Spaghetti Tower.
This game involves working in teams to build the tallest possible freestanding tower using only marshmallows, uncooked spaghetti, tape, and string.
The kicker? This all has to be done within an allotted timeframe. We recommend about thirty minutes.
For an added dimension of challenge, try adding a marshmallow to the top of the tower to make it a little more top heavy.
Whichever team has the highest tower when time runs out is the winner!
If you've never participated in an escape room, your team is missing out! It's one of the most effective team building problem solving activities out there because it puts you and your colleagues in a scenario where the only way out is collaboratively solving puzzles and deciphering clues.
The principle is simple: lock your group in a room, hide the key somewhere in that room, and have them work through challenges within a set time frame. Each challenge will lead them one step closer to finding the key and, ultimately, their escape.
At Outback, we offer "done-for-you" escape rooms where we'll transform your office or meeting room so you don't have to worry about:
Seeking transportation for your team
Capacity of the escape rooms
High costs
Excessive planning
That way, you and your team can simply step inside and get to work collaborating, using creative problem solving, and thinking outside the box.
In this smartphone-based scavenger hunt team building activity, your group will split into teams and complete fun challenges by taking photos and videos around the city. Some examples of challenges you can do in this activity are:
Parkour: Take a picture of three team members jumping over an object that's at least waist-high.
Beautiful Mind: Snap a photo of a team member proving a well-known mathematical theorem on a chalkboard.
Puppy Love: Take a photo of all of your team members petting a stranger's dog at the same time.
It takes a ton of critical thinking and problem-solving to be crowned the Wild Goose Chase Champions!
7. Lost at Sea
Can you imagine a higher-pressure situation than being stranded at sea in a lifeboat with your colleagues?
With this team building problem solving activity, that's exactly the situation you and your group will put yourselves. But by the time the activity is over, you'll have gained more experience with the idea of having to solve problems under pressure – a common but difficult thing to do.
Here's how it works.
Each team member will get a six-columned chart where:
The first column lists the survival items each team has on hand (see the list below)


The second column is empty so that each team member can rank the items in order of importance for survival


The third column is for group rankings


The fourth column is for the "correct" rankings, which are revealed at the end of the activity


The fifth and sixth columns are for the team to enter thee difference between their individual and correct scores and the team and correct rankings
Within this activity, each team will be equipped with the following "survival items," listed below in order of importance, as well as a pack of matches:
A shaving mirror (this can be used to signal passing ships using the sun)
A can of gas (could be used for signaling as it could be put in the water and lit with the pack of matches)
A water container (for collecting water to re-hydrate)
Emergency food rations (critical survival food)
One plastic sheet (can be helpful for shelter or to collect rainwater)
Chocolate bars (another food supply)
Fishing rods (helpful, but no guarantee of catching food)
Rope (can be handy, but not necessarily essential for survival)
A floating seat cushion (usable as a life preserver)
Shark repellant (could be important when in the water)
A bottle of rum (could be useful for cleaning wounds)
A radio (could be very helpful but there's a good chance you're out of range)
A sea chart (this is worthless without navigation equipment)
A mosquito net (unless you've been shipwrecked somewhere with a ton of mosquitos, this isn't very useful)
To get the activity underway, divide your group into teams of five and ask each team member to take ten minutes on their own to rank the items in order of importance in the respective column. Then, give the full team ten minutes as a group to discuss their individual rankings together and take group rankings, listed in that respective column. Ask each group to compare their individual rankings with those of the group as a whole.
Finally, read out the correct order according to the US Coast Guard, listed above.
The goal of this activity is for everyone to be heard and to come to a decision together about what they need most to survive.
If your team works remotely, you can also do this activity online. Using a video conferencing tool like Zoom, you can bring your group together and separate teams into "break-out rooms" where they'll take their time individually and then regroup together. At the end, you can bring them back to the full video conference to go through the answers together.
Many problems are intricately complex and involve a ton of moving parts. And in order to solve this type of problem, you need to be able to examine it systematically, one piece at a time.
Especially in the business world, many problems or challenges involve multiple different teams or departments working through their respective portions of a problem before coming together in the end to create a holistic solution.
As you can imagine, this is often easier said than done. And that's why it's so important to practice this ability.
With a collaborative team building problem solving activity like Domino Effect Challenge, that's exactly what you'll need to do as you and your group work to create a massive, fully functional chain reaction machine.
Here's how it goes.
Your group will break up into teams, with each team working to complete their own section of a massive "Rube Goldberg" machine. Then, all teams will regroup and assemble the entire machine together. You'll need to exercise communication, collaboration, and on-the-fly problem solving in order to make your chain reaction machine go off without a hitch from start to finish.
9. Reverse Pyramid
Being a great problem-solver means being adaptable and creative. And if you're looking for a quick and easy team building problem solving activity, you'll love the reverse pyramid.
The idea here is simple: break your group out into small teams and then stand in the form of a pyramid.
Your challenge is to flip the base and the peak of the pyramid – but you can only move three people in order to do so.
Alternatively, rather than doing this activity with people as the pyramid, you can do another version – the Pyramid Build – using plastic cups instead.
This version is a little bit different. Rather than flipping the base of a pyramid to the top, you'll need to build the pyramid instead–but in reverse, starting from the top cup and working down.
With this version, you'll need 36 cups and one table per group. We recommend groups of five to seven people. Give your group 20 to 30 minutes to complete the activity.
To get started, place one cup face down. Then, lift that cup and place the subsequent two cups underneath it.
The real challenge here? You can only lift your pyramid by the bottom row in order to put a new row underneath – and only one person at a time can do the lifting. The remaining group members will need to act quickly and work together in order to add the next row so that it will balance the rest of the pyramid.
If any part of your pyramid falls, you'll need to start over. Whichever team has the most complete pyramid when time runs out will be the winner!
The value of being able to approach problems analytically can't be overstated. Because when problems arise, the best way to solve them is by examining the facts and making a decision based on what you know.
With CI: The Crime Investigators, this is exactly what your team will be called upon to do as you put your detective's hats on and work to solve a deadly crime.
You'll be presented with evidence and need to uncover and decipher clues. And using only the information at your disposal, you'll need to examine the facts in order to crack the case.
Like many of our team building problem solving activities, CI: The Crime Investigators is available in a hosted format, which can take place at your office or an outside venue, as well as a virtually-hosted format that uses video conferencing tools, or a self-hosted version that you can run entirely on your own.
Each member of your team has their own unique strengths and skills. And by learning to combine those skills, you can overcome any challenge and solve any problem. With Team Pursuit, you and your team together to tackle challenges as you learn new things about one another, discover your hidden talents, and learn to rely on each other.
This team building problem solving activity is perfect for high-energy groups that love to put their heads together and work strategically to solve problems as a group.
5 Virtual Team Building Problem Solving Activities for Your Work Group
If you and your team are working remotely, don't worry. You still have a ton of great virtual team building problem solving options at your disposal.
In this virtual escape room experience, your team will be transported into a pyramid cursed by a restless mummy. You'll have to work together to uncover clues and solve complex challenges to lift the ancient curse.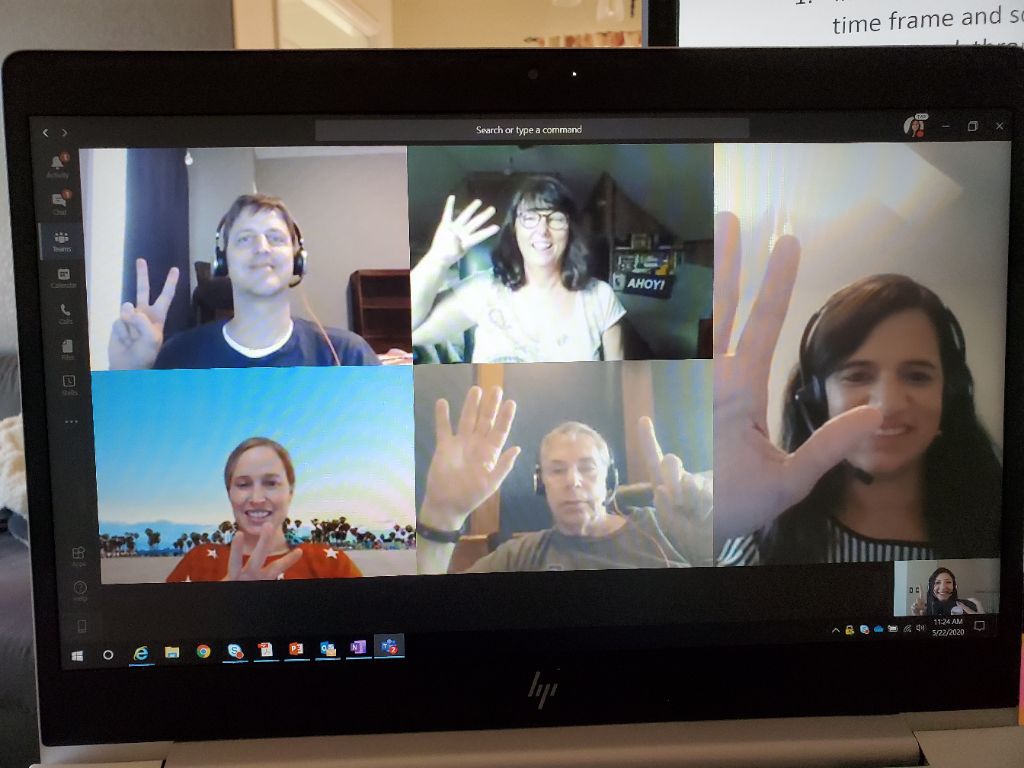 You've probably never heard of a man named Neil Davidson. But your group will need to come together to solve the mystery of his murder by analyzing clues, resolving challenges, and figuring out who had the means, motive, and opportunity to commit a deadly crime.
This activity will challenge you and your group to approach problems analytically, read between the lines, and use critical thinking in order to identify a suspect and deliver justice.
If you and your team like brainteasers, then Virtual Escape Room: Jewel Heist will be a big hit.
Here's the backstory.
There's been a robbery. Someone has masterminded a heist to steal a priceless collection of precious jewels, and it's up to you and your team to recover them before time runs out.
Together, you'll need to uncover hidden clues and solve a series of brain-boggling challenges that require collaboration, creative problem-solving, and outside-the-box thinking. But be quick! The clock is ticking before the stolen score is gone forever.
With Virtual Code Break, you and your team can learn to be adaptive and dynamic in your thinking in order to tackle any new challenges that come your way. In this activity, your group will connect on a video conferencing platform where your event host will split you out into teams. Together, you'll have to adapt your problem-solving skills as you race against the clock to tackle a variety of mixed brainteaser challenges ranging from Sudoku to puzzles, a game of Cranium, riddles, and even trivia.
Curious to see how a virtual team building activity works? Check out this video on a Virtual Clue Murder Mystery in action.
Step into the Outback Time Machine and take a trip through time, from pre-pandemic 21st century through the decades all the way to the 60's.
This exciting, fast-paced virtual trivia game, packed with nostalgia and good vibes, is guaranteed to produce big laughs, friendly competition, and maybe even some chair-dancing.
Your virtual game show host will warm up guests with a couple of "table hopper rounds" (breakout room mixers) and split you out into teams. Within minutes, your home office will be transformed into a game show stage with your very own game show buzzers!
And if your team loves trivia, check out our list of the most incredible virtual trivia games for work teams for even more ideas.
If your remote team is eager to socialize, have some fun as a group, and channel their competitive spirit, we've got just the thing for you! With Virtual Jeoparty Social, you and your colleagues will step into your very own virtual Jeopardy-style game show—equipped with a buzzer button, a professional actor as your host, and an immersive game show platform! Best of all, this game has been infused with an ultra-social twist: players will take part in a unique social mixer challenge between each round.
With the right team building problem solving activities, you can help your team sharpen their core skills to ensure they're prepared when they inevitably face a challenge at work. And best of all, you can have fun in the process.
Do you have any favorite team building activities for building problem-solving skills? If so, tell us about them in the comments section below!
---
Learn More About Team Building Problem Solving Activities
For more information about how your group can take part in a virtual team building, training, or coaching solution, reach out to our Employee Engagement Consultants.
Subscribe To Our Newsletter
And Stay Updated