5 Custom Team Building Activities Tailor-Made to Our Customer's Unique Needs

Team building activities should meet your organization's specific needs. That's why, at Outback, we can c

reate a custom

 event to completely suit your group's goals, values, or whatever else you might require. Keep reading to learn more about a few times we did exactly that.

 
One of our core values at Outback Team Building & Training is "We Will Always Put the Customer First." And, along with being flexible and fast, that also means we can completely customize our programs and activities to suit your team's specific needs. 
How do we do it?  
It always starts with a free consultation with one of our experienced and knowledgeable Employee Engagement Consultants. They talk to the customer about what their goals are and figure out which of our products best align with the group's needs. And then, if there's a custom element the client wants to incorporate, they work together to create the perfect activity. 
From creating special challenges centered around wellness to helping an organization fulfill one of their company goals, here are the details on five custom team building events that we've run for our clients:  
---

PepsiCo Launches a Women's Support Mission in Florida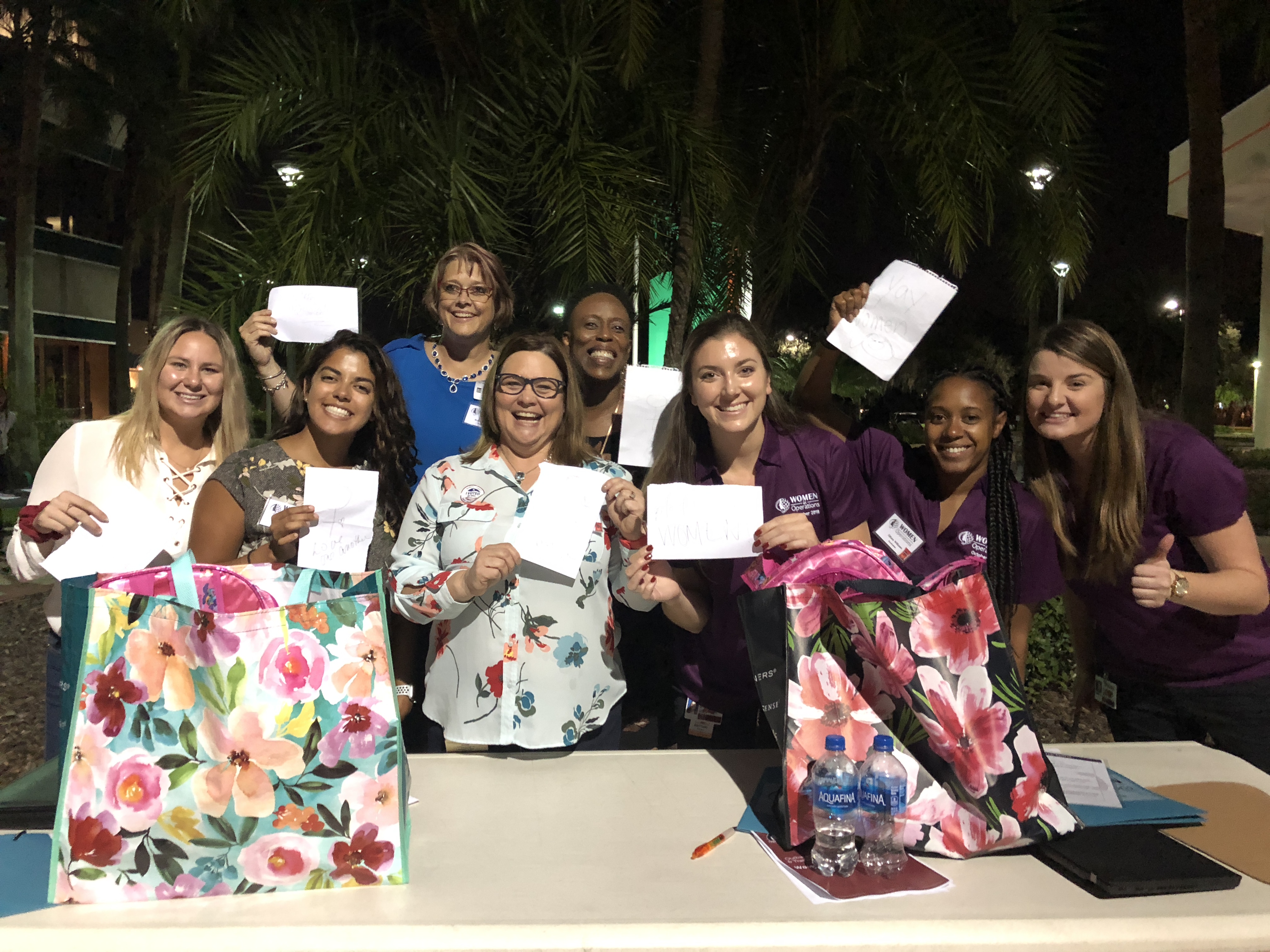 Speaking of core values, one of PepsiCo's is "Growing the Number of Women Leaders." In order to echo that principle, the soft drink company's team in Bradenton, Florida asked Outback to customize their School Supply Scramble team building activity to focus on female empowerment.
A typical School Supply Scramble involves solving a series of challenges to earn school supplies that are then assembled in kids' backpacks. Instead, PepsiCo's custom "Women's Support Mission" had the employees complete female-focused challenges and put together thoughtful care packages for their local Women's Resource Center. The group split into teams and packed donation bags that included items like lip balm, lotion, socks, and body wash.
Read more about PepsiCo's custom charity and philanthropic activity here.
---

Group Medical Services Race Towards Wellness in Custom Amazing Chase in Victoria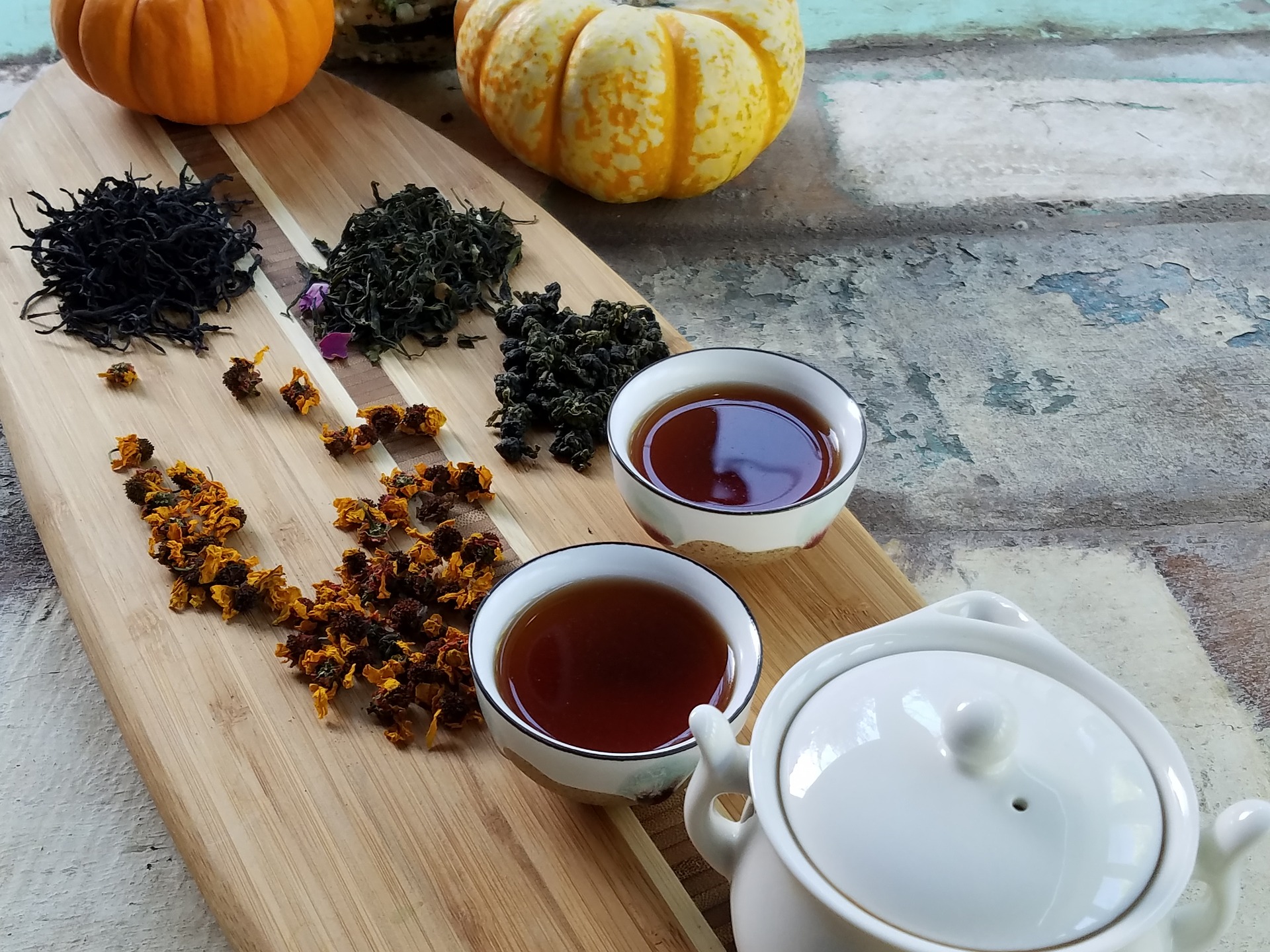 A group of senior leadership and board members from Group Medical Services wanted to participate in a team building activity that would help them take a proactive approach towards good health.
The insurance company employees partnered with Outback and decided on a custom Amazing Chase – a popular outdoor team building activity that, typically, has groups racing to complete a variety of fun physical and mental challenges centered around their location. For their custom event, Outback created a variety of wellness-themed challenges that lead the colleagues through an equally educational and entertaining journey around downtown Victoria, British Columbia. Some of the challenges included a tea tasting, an "outdoorsy" fashion contest at outdoor apparel outfitters Patagonia, and a Random Act of Kindness, where the group had to complete a good deed in a set amount of time.
In the end, the Group Medical Services team had a fantastic event, and achieved their goal of learning about wellness and how it comes in a wide variety of forms.
---

Greenfield Global Goes Green in a Custom Escape Room in Toronto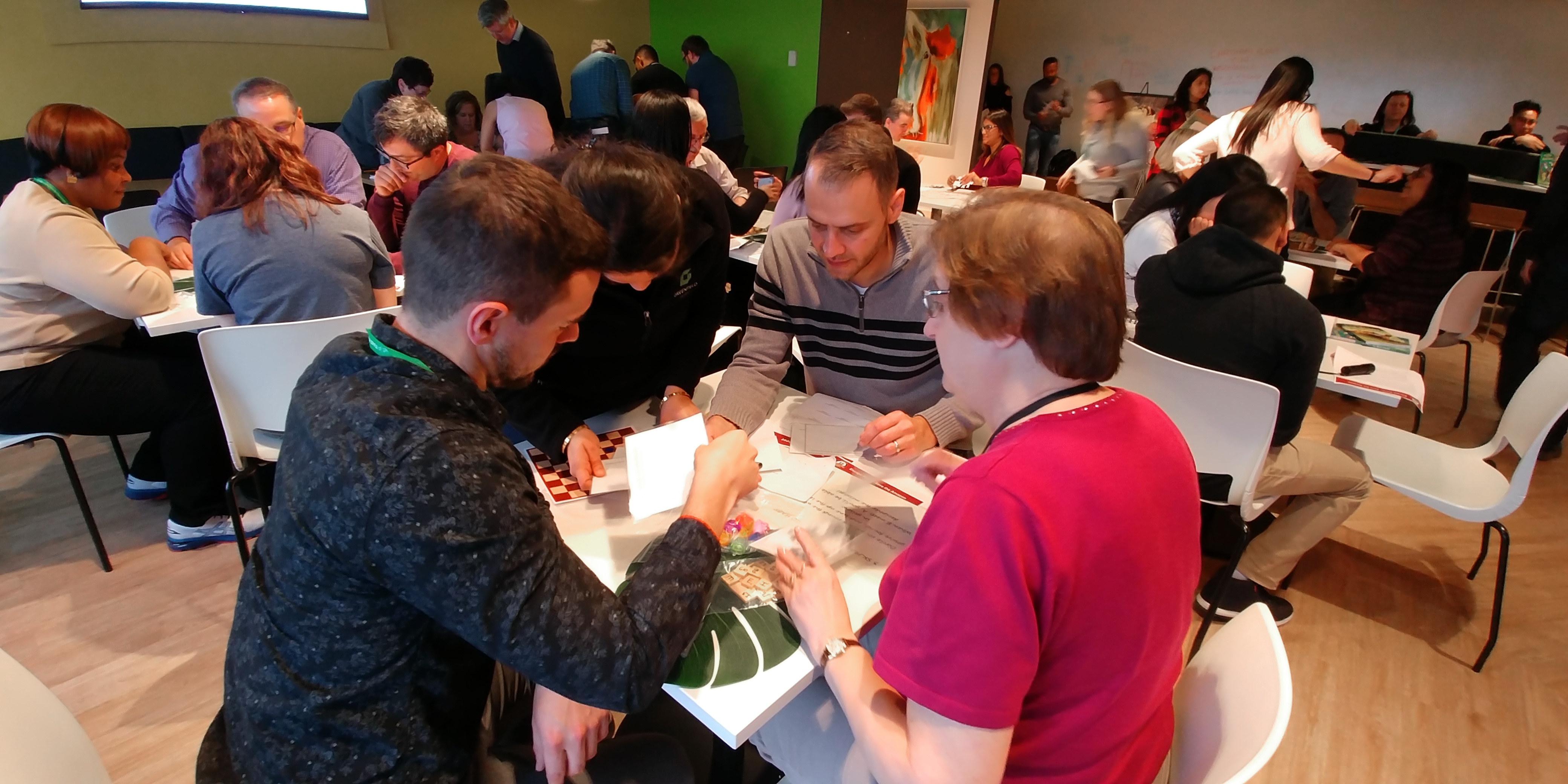 Greenfield Global produces and supplies environmentally friendly materials for businesses. So, when they decided to plan a team building activity for their Mississauga, Ontario office, they wanted to make sure that it would align with their company goals of being green.
The group participated in a custom Corporate Escape Room event called "Save The Amazon." The goal of the green-themed team building activity – brought to life with special props and puzzles that we designed specifically for the colleagues – was to retrieve a golden leaf that would help the world move towards a low-carbon future. The employees found the special leaf with time to spare, as they worked on their critical thinking skills and reinforced the company's objective.
---

Joieful Gets "Unleashed" with a Pet Supply Mission in New Orleans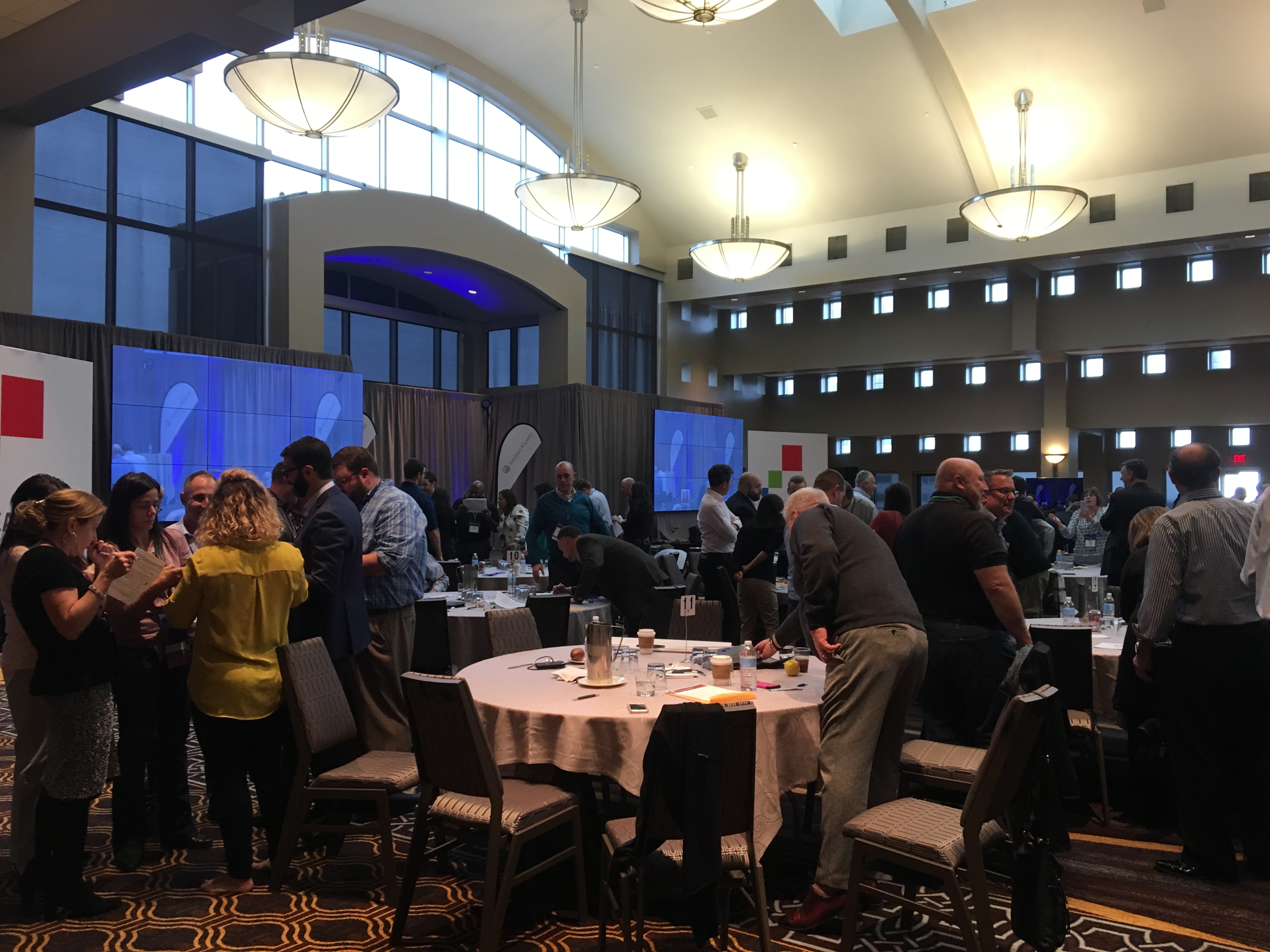 For their conference, the New Orleans tourism experience company Joieful wanted to do something that would help local dogs and cats in need, and also play into the "unleashed" theme of their sales meeting. So, after working together with their Employee Engagement Consultant at Outback, the employees decided on a customized Military Support Mission – only, instead of creating custom care packages for troops serving abroad, the Joieful colleagues would assemble packs to donate to a local animal charity.
Split into teams, the group collaborated to solve pet-focused challenges in order to earn supplies including treats, catnip, toys, washcloth towels, waste bags, and flea tablets. Then, they put together three different kinds of packs – one for dogs, one for cats, and a general-themed package – that were filled to the brim with supplies.
There were two winners in this Pet Supply Mission: the animals who benefited from the Joieful employees' hard work and the colleagues themselves, who made meaningful connections with each other as they collaborated to give back to their community.
---

Equinix Participates in a Custom Charity Scavenger Hunt in Montréal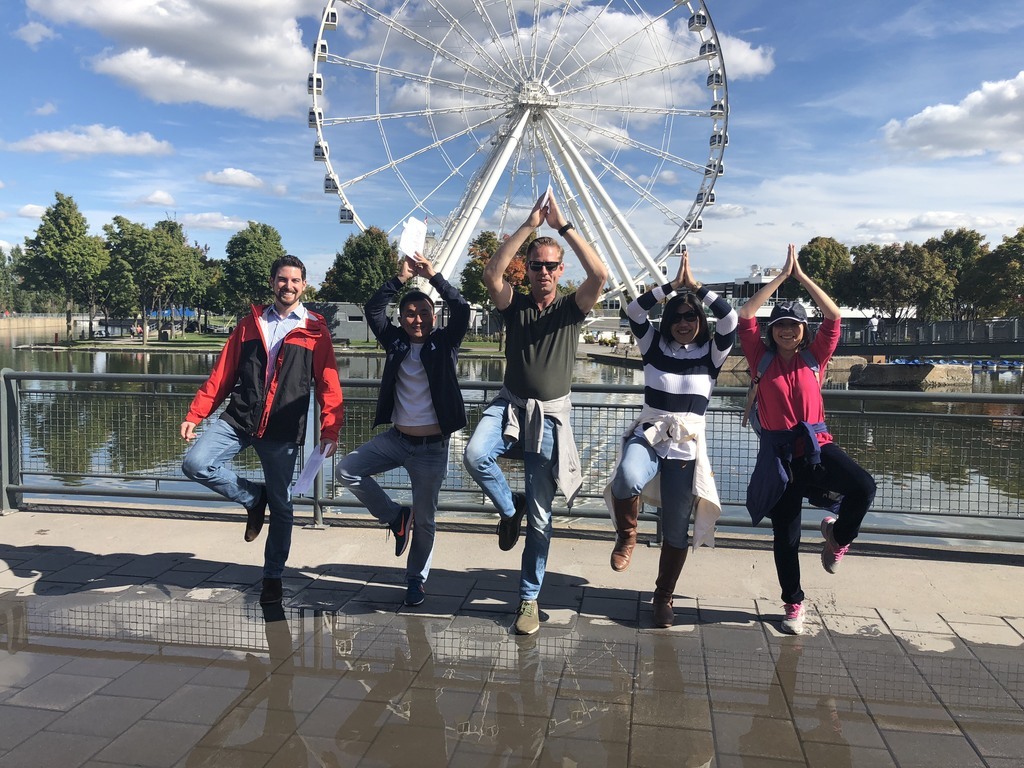 Philanthropy is a big focal point for the global financial company, Equinix: there's a charitable component included in every event they plan. For their Montréal, Quebec-based team building activity, the international employees had three main goals to achieve: nurture relationships between colleagues, have fun exploring the city, and give back to the community.
In alignment with their goals, the group customized their School Supply Scramble – normally an indoor event – to take place outside and around popular landmarks in Montréal. Not only did they get to see attractions including the Montréal Observation Wheel and the Old Port of Montréal, but they also donated all of the school supply kits and backpacks they assembled to Carrefour Famillial Hochelaga, a local organization that supports the well-being of families in the area.
Read more about Equinix's custom charitable scavenger hunt here.
---

Learn More About Planning a Custom Team Building Event
Reach out to our Employee Engagement Consultants for more support on how we can help you plan a custom team building activity that meets the unique needs of your group.
Subscribe To Our Newsletter
And Stay Updated