How Our Customers Made an Impact in Their Community Through Charitable Team Building

Our customers have come together with their teams to create stronger bonds and give back to communities throughout North America.
Did you know that, according to recent data collected by YourCause, there is a 50% reduction in turnover amongst organizations that prioritize corporate social responsibility (CSR) programs? CSR is an important focal point for many businesses (to find out why, have a read through our blog post on the topic). Not only does it encourage employee engagement and help to create a positive working environment, it can also make a big difference in your community.
Some of the biggest organizations in the world can attest to the positive power CSR initiatives has and the benefits it provides to their organizations, their employees, and those they're able to give back to (check out our article on five inspiring CSR success stories). In fact, over the past 27 years, we've worked with major organizations such as Microsoft, Cisco, and Sony to host charitable team building activities that have helped bring their teams closer together by doing some good in the world. 
Many organizations have specific causes and charities that they choose to support, so custom-tailoring events to help them reach their philanthropic goals is something we proudly do, too: we collaborated with PepsiCo, for example, on a custom event where they assembled special care packages for a local women's resource center in the spirit of their core value of "Growing the Number of Women Leaders." Read more about their Women's Support Mission here.
Here's how a few of our customers have made a difference in their communities through three of our most-loved charitable programs.
---
1. Donating Bikes to Kids in Need with a Charity Bike Buildathon
A go-to for organizations like the Bill & Melinda Gates Foundation and Mars Wrigley, Charity Bike Buildathon is an indoor team building activity where your group decorates and then assembles bicycles for children in need. Participants are split into teams to create ad campaigns for their bikes, which helps further develop real-world business skills. The most creative campaign wins! Then, all the bicycles are donated to a local organization of your company's choice. This activity is a great way to collaborate, work on creative thinking, and partake in some friendly competition.
Through Charity Bike Buildathon, more than 22,000 colleagues from over 250 corporate groups have come together to donate 4,500 bikes to children in need.
---
2. Spreading Positivity and Good Vibes with Random Acts Of Kindness
This feel-good outdoor activity, which is recommended by organizations including Comcast and Salesforce, challenges your group to complete as many good deeds as possible in a limited amount of time. The team that achieves the most charitable efforts, wins! Random Acts Of Kindness makes for a fantastic opportunity to get out into your community and directly impact someone positively. A few examples of challenges included are:
In the Bag: Ask if you can help someone bag their items at a local grocery store.


You're Awesome!: Write a nice, thoughtful note to a stranger.


Movers and Shakers: Offer to lend a hand to someone who is moving a large item.
Through Random Acts Of Kindness, more than 8,000 employees from over 250 corporate groups have performed at least 83,000 kind acts.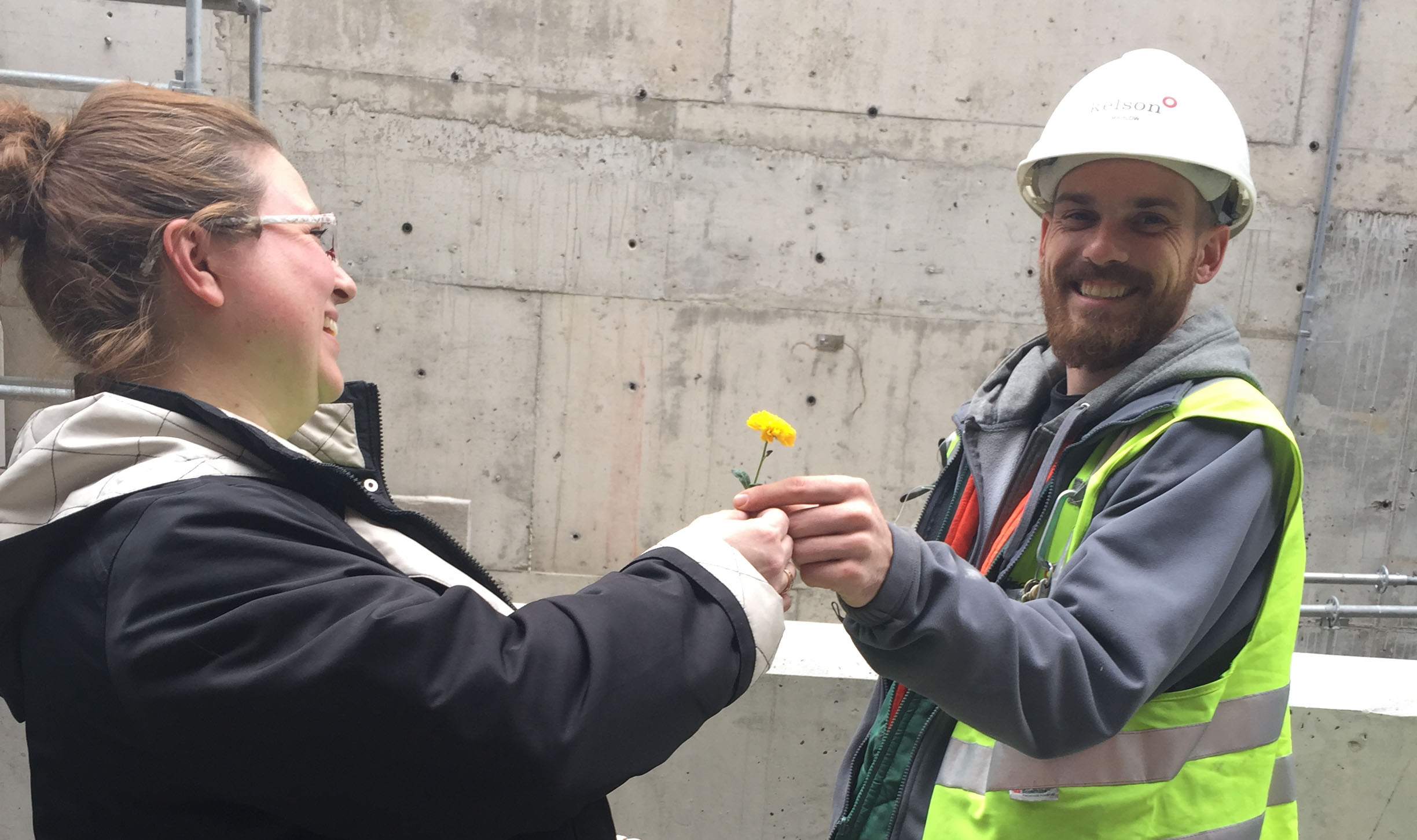 ---
3. Building and Donating Mobility Assistance with Wheelchairs for Charity
Assemble wheelchairs for individuals in need in this philanthropic activity. During Wheelchairs for Charity – a favorite for companies including Liberty Mutual Insurance and Nestlé Waters – your group splits into teams and works together to solve a series of challenges to earn building supplies. Once the wheelchair has been put together, your team will test its functionality on a course before donating it to an organization of your choice. It's a great way for colleagues to get hands-on, collaborate, and, of course, give back.
Through Wheelchairs For Charity, more than 8,000 employees from over 250 corporate groups have built at least 1,800 wheelchairs for people in need.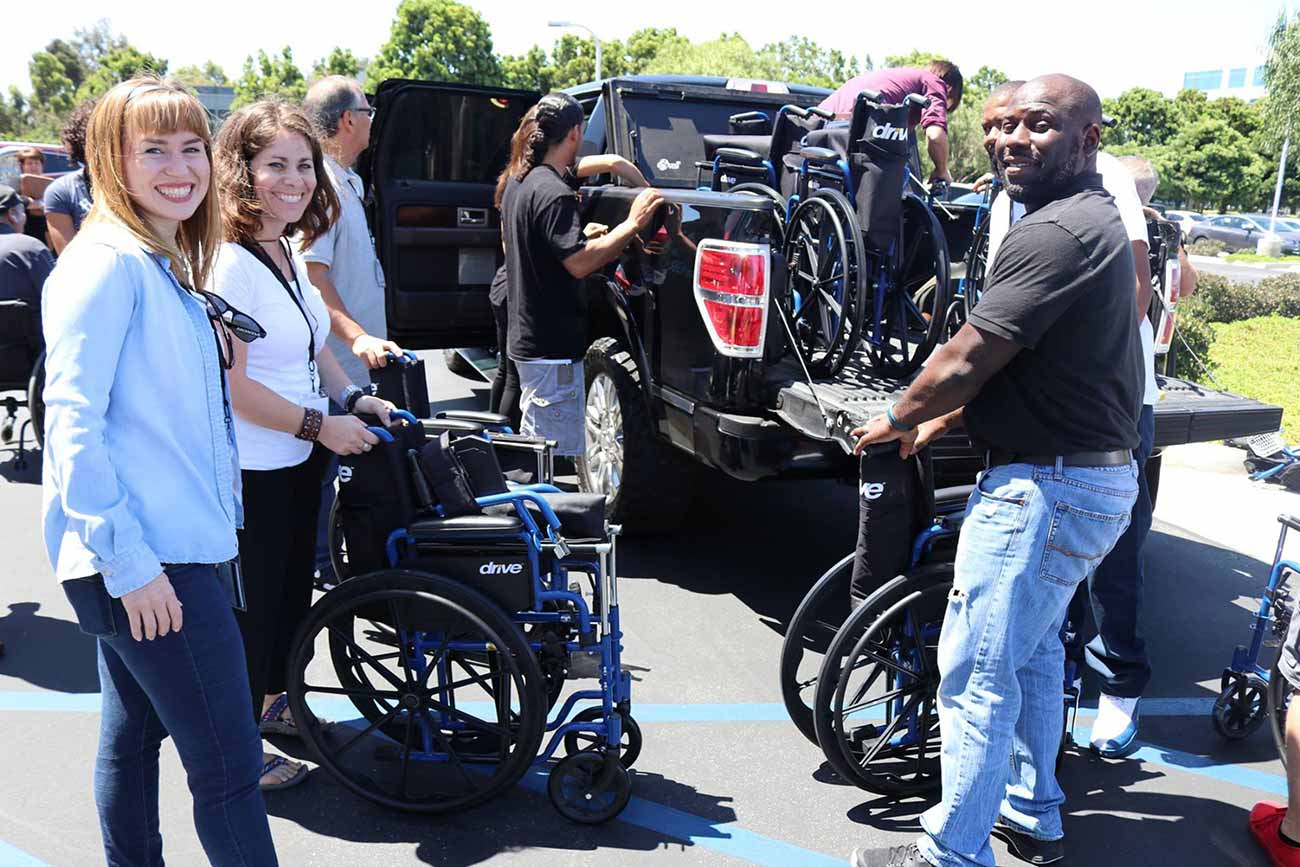 ---
Learn More About Charity and Philanthropic Team Building
All of our charitable and philanthropic team building activities are also totally customizable. So, whether your corporate group has a specific organization they'd like to work with or they have certain CSR goals they want to meet, we can create a custom activity that suits your unique needs.
Subscribe To Our Newsletter
And Stay Updated