Outback's Unique Approach to D.I.S.C. Assessments

Looking to try a D.I.S.C. assessment with your team? Find out why bringing in a training facilitator can help make it easier and more practical for your business.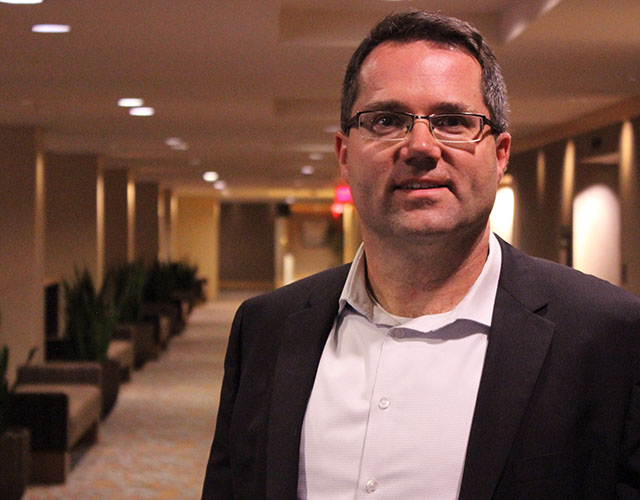 "With a lot of these D.I.S.C. assessment programs, people leave and they feel great. But you ask them three months later, did it make a difference? And a lot of them say no. That's because you haven't come up with a plan to bring it to life after the session's done. A lot of the work that I do with clients is to help with that."
– Lyndon Friesen, Lead Skill Development Facilitator, Outback Team Building & Training
Why You Should Partner with Skill Development Trainers Who Have Practical D.I.S.C. Experience
Using a resource like D.I.S.C. is a lot like using a jackhammer…while you can certainly discover new things by messing around and trying things for yourself, you probably want an expert with you to be safe. Having a professional in the room can help you interpret the data, draw the right conclusions, and avoid making common mistakes.
Lyndon Friesen, Lead Skill Development Facilitator at Outback Team Building & Training, is a professional corporate trainer who specializes in D.I.S.C. assessments. He has worked in a number of high-growth and entrepreneurial environments, and has been on the executive leadership team in several different industries, including franchising, manufacturing, and retail. His approach to D.I.S.C. is unique because he integrates the learning that comes from the session into a broader context for your business.
"I would say that my teaching style is contextual," says Lyndon. "Meaning that I like to get to know the companies that I'm working with and frame the sessions in the context of their business. I want participants to be able to relate to the tools they are learning so that they feel more engaged with the concepts and, ultimately, with their organization."
Lyndon has facilitated D.I.S.C. assessments for groups of all sizes, and says that his personality is particularly well-suited to this line of work:
"I'm analytical to a fault," Lyndon laughs. "And that's the trait you need to have to facilitate a D.I.S.C. assessment. I look at all the data, I pool it all together, and then I help to interpret it for your organization. I really help your team understand the implications of where your dots get charted, and how you can better play to your strengths."
---
---
What Makes Outback's D.I.S.C. Assessments Unique?
Oftentimes, when an organization runs a session on D.I.S.C., employees leave with a lot of amazing insights and information…but they have no idea how to apply what they learned within their day-to-day roles. Facilitators at Outback Team Building & Training take a unique and practical approach to D.I.S.C. assessments, which can be broken down into three stages:
Stage One: Self-Reflection -Everyone starts out by taking their own D.I.S.C. assessment, outside of the context of their teammates. Your facilitator will explain the purpose of this is to give employees a baseline and to see where everyone stands without outside influence.


Stage Two: Team Assessment – Next, your facilitator will explore with your team how different D.I.S.C. assessments can affect your workplace dynamics. The benefit of bringing in a third-party is that they will be able to provide an unbiased perspective and make the learning easier to understand.


Stage Three: Applying D.I.S.C. to Your Business – The final step is to contextualize your D.I.S.C. assessments with a broader leadership topic, such as Conflict Resolution or Coaching Fundamentals. By giving your team a practical way to use their D.I.S.C. assessments moving forward, you can ensure that the learning stays alive within your organization.
Lyndon says this unique approach has several advantages:
"The real magic is in how the facilitator helps you unpack your D.I.S.C. assessments. If you do it by yourself, then you can certainly learn something about why you do things a certain way. But it does nothing to help with your team dynamic. What a good facilitator will do is look across your organization and get the big picture. They'll help you understand what it means for this specific group of people, and how you can apply what you've learned to your jobs."
Expert Advice for Your First D.I.S.C. Session
If you're thinking about doing a D.I.S.C. session with your team, Lyndon has some simple advice that you should keep in mind:
"Remember," Lyndon says. "There are no right or wrong answers when it comes to personality assessments. The only thing to take from it is to celebrate where each individual is. There are lots of people who go, 'Oh shoot, I wish my dot was more over here or more over there.' That's totally the wrong way to look at it. You need to celebrate each person as an individual, and then see how that individual can best drive and support the organization's objectives."
---
You Can Do D.I.S.C. the Right Way
Download A Practical Guide to Using D.I.S.C. in the Workplace for more information, or get in touch with our Employee Engagement Consultants today.
Subscribe To Our Newsletter
And Stay Updated