Featured Event: McKesson Employees in Dallas Regain Energy After a Long Day of Meetings in a Quick Minute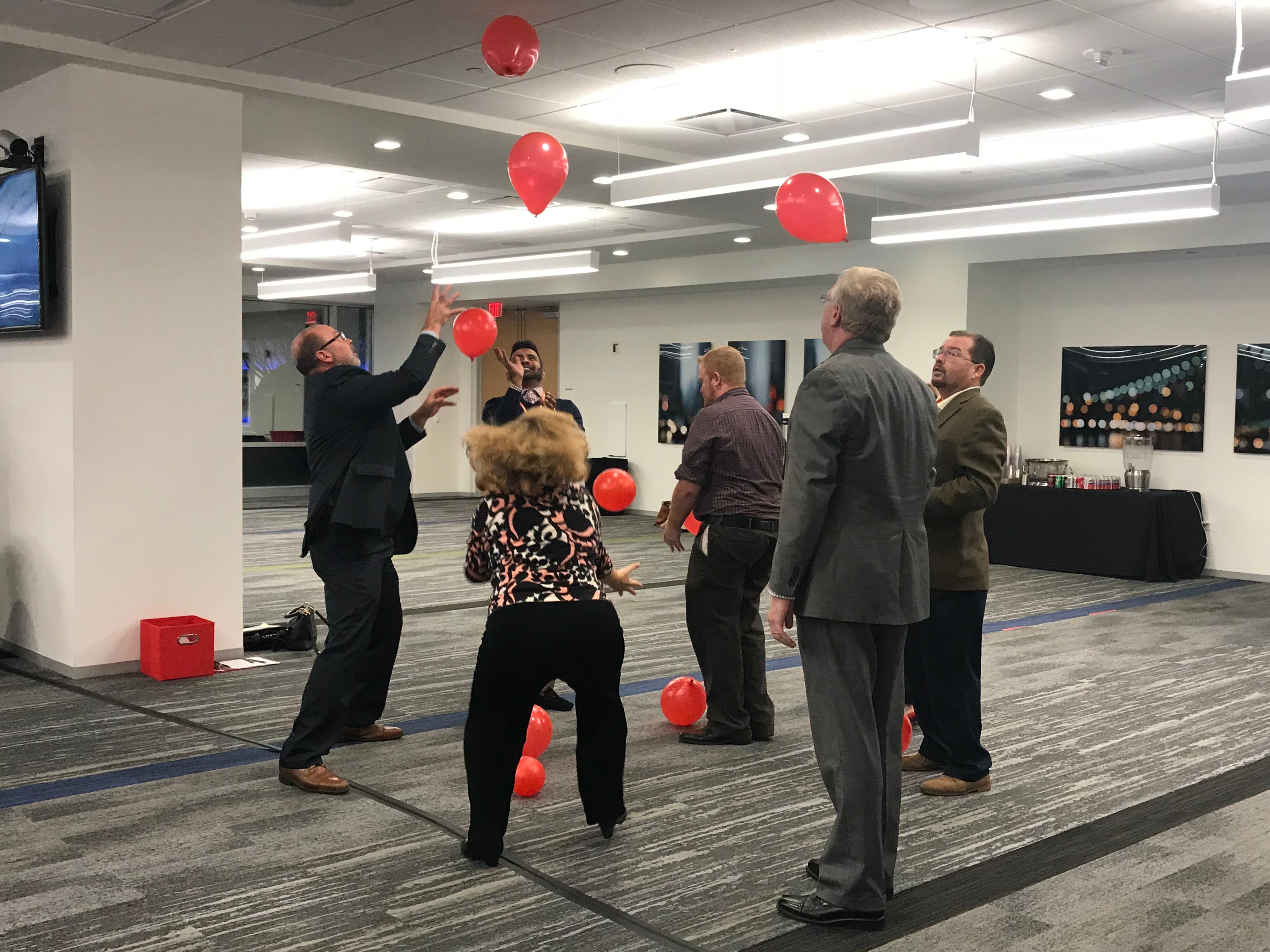 A group from the McKesson Corporation in Dallas recently participated in a Minute to Win It activity at the end of a busy day. The healthcare company boosted morale, strengthened bonds, and had a great time as they took on the series of fun challenges.
Quick Facts
---

Event Photo Gallery
IMG 6620

IMG 8336

IMG 6399 1

IMG 6623

IMG 6612

IMG 6450

IMG 6428 2

IMG 6442

IMG 6389

IMG 6642
---

A Minute to Win It in Dallas, TX
It was a long day for employees from the McKesson Corporation, with back-to-back meetings starting first thing in the morning at 6:00am. Since the colleagues typically work remotely across the country, they wanted an opportunity to get know each other better. But, considering the heftiness of their schedule, they expected to be completely exhausted by the time they got to their team building event later that afternoon.
Things totally changed at 4:45pm when they headed to the McKesson Conference Center, though. The group split into four teams and tackled a series of hysterical 60-second challenges in their Minute to Win It activity. Their energy was through the roof — so much so that the event coordinator even had to quiet them down so that she could finish giving out instructions for the challenges! By the time they left for dinner, the McKesson employees were in high spirits, felt rejuvenated, and had built stronger connections within their team. And it only took a "minute!"
"Everyone had the most amazing feedback. It was phenomenal. I'm so pleased and so happy. Thank you."

–McKesson Corporation
---

Looking for Team Building Activities in Dallas?
Visit our Dallas Team Building page for more activity ideas, local venue options, and free event planning resources.
Subscribe To Our Newsletter
And Stay Updated