30 Reasons Why You Should Do a Team Building Activity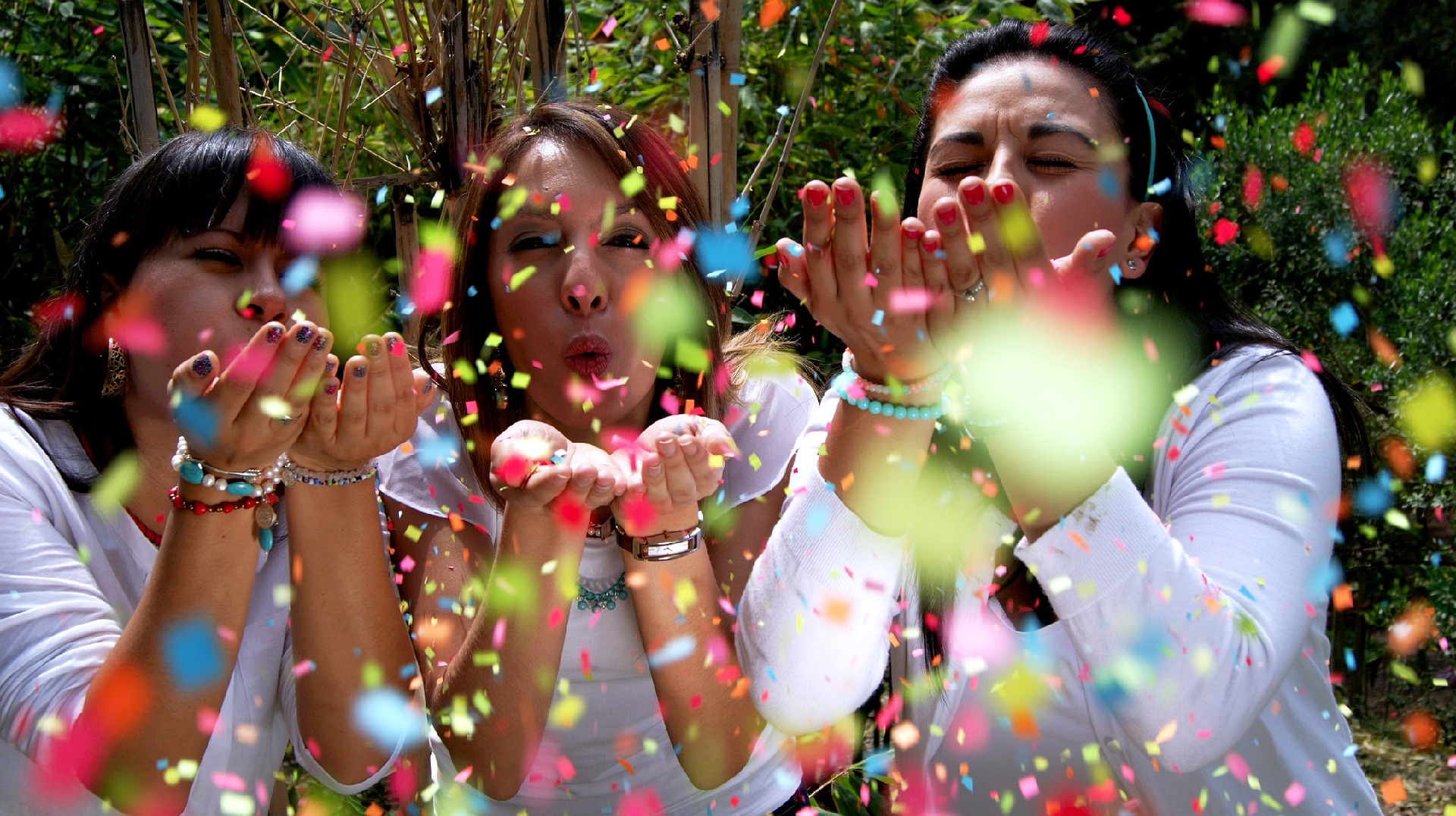 Want

 to get to know each other better after a merger? Need to improve collaboration and problem solving? Simply want to have fun in a non-work environment with your 

group?

 These are just a few reasons to do a team building activity. Keep reading for a whole bunch more. 

 

 

 

 
Team building is a key tool for businesses. It can provide big benefits to both organizations as well as their employees. When done properly, team building activities can help build trust among coworkers, improve communication (50% of the positive changes in communication within the workplace can be credited to social interaction outside of the workplace, according to Bit), and even provide an exciting way to explore a destination. 
Need even more reasons why you should do a team building activity? Here are 30 of them:

Build Connections with Colleagues:

It

's important to have good relationships with

your coworkers

. It's not only beneficial for team morale, but employee engagement, too –

according to the National Business Research Institute, employee satisfaction skyrockets nearly 50% when workers develop friendships on the job.

 

Further Develop Professional Skills

:

Whether your group needs to work on communication or conflict resolution, team building 

activities 

allow you to focus 

on areas that need improvement in a fun 

and lighthearted 

way. 

Bridge Builders

, for example, encourages problem-solving and collaboration as groups create a functional and free-standing bridge and then test it out by driving a remote-controlled car safely across it.

 

Give Back to the Community:

Philanthropic activities

are a great way to make a difference and create meaningful connections with your colleagues at the same time. Through Outback's own 

Charity Bike Buildathon

, 

more than 22,000 colleagues have come together to donate 4,500 bikes to children in need. Check out 

our

 

blog post

 for more on how our customers have given back through charitable team building

 activities

.

 

Boost Employee Engagement:

Research from Gallup found that highly engaged teams who work in organizations with a low turnover rate are 21% more profitable – and even have a 59% improvement on retention

over unengaged teams. 

Team building can help boost employee engagement through informal socialization, teamwork, and skill development.

 

Improve Company Culture:

Company culture reflects a business' core values and is an integral part of the foundation that forms a successful organization – so it's imperative to nurture it. For more on the importance of company culture, check out our article,

5 Employee Engagement Tactics from Left – the Tech Company with a 97% Employee Retention Rate

.

 

Product Launches:

L

ooking to celebrate a product launch?

Reward your team with a refreshing team building activity to thank them for all 

the long hours and hard work 

they put into the product launch

. Check out our recent 

podcast episode

 where one of our 

senior

Employee Engagement Consultants talks about how team building is becoming an increasingly common way to celebrate a product launch.

 

Company Summits:

The focus at most corporate company summits is on spending time with your colleagues, getting to know them better, and feeling good about the company you work for

. T

h

at's

what team building activities are all about, too

, making them a great addition to your next company summit.

 

Annual Corporate Retreats:

A

nnual corporate retreats are

me

a

nt to reward your top performers for their great work. They are also a

 perfect forum for team building 

activities because they're all about having fun, relaxing, and getting to know your colleagues outside the office. 


 

A Workforce Comprised of Varying Interests, Personalities, Abilities, and Mobilities:

Have a wide range of p

eople and p

e

rsonality types

 that make up your 

organization

? 

This is 

the perfect reason to do team building. While it can seem impossible to plan an activity that appeals to everyone, it's 

actually the

 opposite. Team building

 that are inclusive of 

everyone in the group

 

can truly bring everyone together. Read our free 

guide

on the topic to find out how and why.

 

Mergers and Acquisitions:

These types of big corporate transitions can be stressful for everyone in the company, from CEOs to employees. Team building is a great way to get to know new colleagues and encourage collaboration between two different teams coming together. Read our post,

3 Tips to Successfully Overcome Culture Challenges During Mergers and Acquisitions

, for more expert advice on how to make it through those events with ease.

 

Feeling Too Serious:

Whether your team has been in the throes of their busy season or things have just got a bit stressful at the office, team building activities can

help lighten the mood by re-energizing and reinvigorating employees by blowing off some steam.

 

Manager and Leadership Meetings:

Having a meeting with your leadership team? In between discussing business strategies and ensuring everyone is aligned with targets and goals, reconnect and refocus with a team building activity. Team building can also be used

as a practical application of key leaderships skills discussed throughout the meeting. 


 

 

 

Off-Site Meetings:

Getting out of your

 usual work environment for an off-site 

event 

is the perfect opportunity to 

mix in

 a team building activity. An interactive scavenger hunt like 

The Amazing Chase

, can provide a unique way to explore your location.

 

Wanting to Have Fun Together:

Sometimes, you simply

want to unwind and have fun with your colleagues

. Along with all the other benefits you get from team building, these activities are a great way to do something engaging and entertaining with your co

workers

. 


 

Breaking Down Silos Between Teams:

Especially in large corporations, departments can be quite isolated from each other, physically and

collaboratively

. Team building activities are great for mixing up people from different branches of the company and 

to encourage interdepartmental communication and collaboration, which can in turn increase efficiencies within your organization.

 

Welcoming New Employees:

If your company has recently hired a group of new employees, team building can act as an effective icebreaker to begin

fostering

 connections between colleagues and develop

ing

 a sense of team cohesiveness and morale. 

An added benefit is that team building activities can be customized to help familiarize new employees with key facts about the organization.


 

 

Group Hiring Events:

In these situations, where employers conduct on-site interviews with potential hires in a group setting, team building can be used as a tool to measure the suitability of the candidates to your company. It can help managers gauge certain qualities and personality characteristics that could be an asset – or a hindrance – to their team.

 

Holiday Parties:

Whether you're baking cookies together, decorating the office, or giving back with a charitable activity (check out

our

 

blog post

for 15 volunteer ideas), team building can be the perfect way to collectively get into the holiday spirit.

 

Networking Events:

Networking is all about making connections – and so is team building! They're the perfect pair, because team building encourages communication, collaboration, and socialization. Along with getting to know people, you'll also be able to scope out their various skills – or showcase yours.

 

Reaching Quarterly Targets:

If your group hits their goals in a quarter, team building activities can be a way to celebrate the win. They can also act as motivating incentives for reaching targets. This is something we do here at Outback.

For example, w

e 

recently 

went snowshoeing in the mountains

 for reaching our quarterly targets.

 

Improving Communication Skills:

According to data from Bit, companies and organizations that communicate effectively are 4.5 times more likely to retain employees. Team building

activities 

help develop 

communications 

skill

s

which, in turn, leads to improving things like problem-solving and team cohesion.

 

Further Developing Collaboration Skills:

39% of employees believe that people in their organization don't collaborate enough, as per findings from Bit. In team building activities like

our

 

Corporate Escape Rooms

, for example, groups must put their heads together and work as a unit in order to solve a brainteasing mystery.

 

Thinking Outside the Box:

Team building activities that include elements of problem-solving, such as

Team Pursuit

 or 

Clue Murder Mystery

, can help employees work on their creative thinking skills – an important element in any business for generating ideas and overcoming challenges.


 

Connecting Remote Employees:

If you have a

remote workforce with employees in a variety of different locations, team building 

activities are

 a great way to bring colleagues together face-to-face and have them get to know each other better. 

Our 

smartphone-powered team building activities

 even allow employees to engage in an activity simultaneously from multiple different 

locations. 

Read

 our 

guide

on how to build a high-performance remote team for more insight on that.


 

Inspire Some Friendly Competition:

Sometimes, a little friendly competition can do a group good! In fact, it can be beneficial in the workplace to help drive elements such as motivation, accountability, and performance. 

C

heck out our selection of 

competitive activities

 for even more ideas.

 

The End of the Fiscal Year:

When the end of the fiscal year arrives, many organizations want to celebrate. And participating in a team building activity is a great way to mark achievements, regroup, and just have fun with your colleagues.

 

Kick-Off Meetings:

Kick-offs are usually held to launch a new project, create alignment between teams,

or

 set expectations

 for the year

. But research conducted by the 

University of North Carolina found that 71% of surveyed senior managers felt meetings are unproductive and inefficient

. Team building can help avoid these roadblocks and, instead, promote productivity and cohesiveness. Read our article, 

Avoid These 3 Mistakes to Have an Unforgettable Kick-Off Meeting

, for other ways to ensure your kick-off is a success.

 

Low Team Morale During Turbulent Times:

If

something like a period of high turnover at your company or economic challenges has got your group feeling down, team building is a fantastic way to bring morale back up by helping employees relax, reconnect, and feel re-inspired.  


 

Conferences and Seminars:

Whether you've got a big group of people from different industries coming together for a weekend conference or you're hosting a small, focused seminar for your group on a specific topic, a team building activity can be the perfect accompaniment. It can encourage employees to socialize, build connections, or even work on a skill that's related to your seminar topic. And team building doesn't just have to be for your internal group of employees. Recently, we worked with Kickstart Seed Fund to 

engage a group of 110 CEOs

from different organizations across the United States at their Annual CEO Summit.

 

Back-to-School Celebrations:

Especially towards the end of the summer, we hear from a lot of education professionals who want to plan a quick event for their principals, teachers, and coordinators to launch the new school year and reconnect with their colleagues after the break. Team building activities such as

School Supply Scramble

 or 

Minute to Win It

 are ideal for back-to-school celebrations like that! 

 
---

Learn More About How Team Building Activities Can Benefit Your Group
If you need further support on why team building can work for your group, just get in touch with one of our knowledgeable Employee Engagement Consultants.
Subscribe To Our Newsletter
And Stay Updated