10 Ways to Celebrate Pride Month at Work in 2023
If you're looking for some fun and engaging ways to celebrate Pride Month at work this June and beyond, we've got some ideas you and your team will love.
Updated: March 31, 2023
In the United States and Canada, June is recognized as Pride Month—a time to celebrate the LGBTQIA+ community, reflect on past and present inequities, celebrate our diversity and focus on building inclusivity, and take action to create meaningful change in the world.
So, if you're considering ways to celebrate Pride Month at work, we've got a few ideas you and your team will love.
And, best of all, they can all be done both virtually or in person, making them perfect for remote teams or those that work in the office together.
What is Pride Month?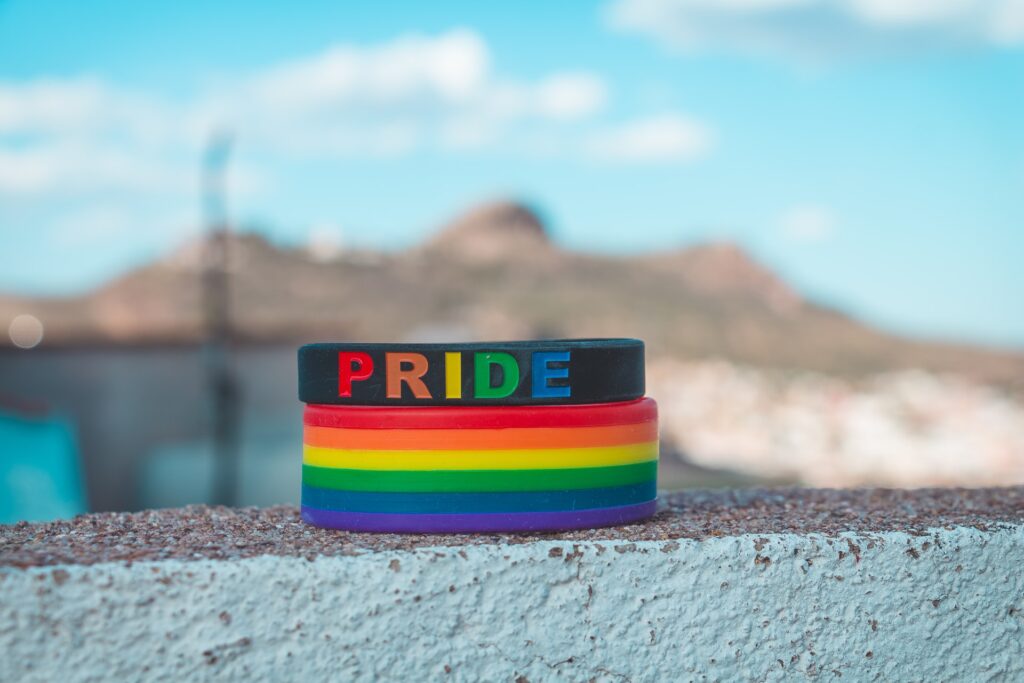 Lesbian, Gay, Bisexual, Transgender, and Queer (LGBTQIA+) Pride Month is celebrated each year in the month of June to honor the 1969 Stonewall Uprising in Manhattan.
Known as a tipping point for the Gay Liberation Movement in the United States, the Stonewall Uprising was a staged protest to fight back against police harassment and persecution of the LGBTQIA+ community. Led primarily by trans women of color, this event marked a turning point in history, launching a movement to eliminate discriminatory laws and practices designed to harm LGBTQIA+ individuals.
Today, Pride Month symbolizes the promotion of self-affirmation, dignity, equality, and increased visibility of the LGBTQIA+ community.
10 Pride Month Celebration Ideas for Work
As Pride Month comes around, it's a great opportunity for your organization to celebrate in support of and in solidarity with the LGBTQIA+ community.
So, if you're looking for ways to celebrate Pride Month at work, we've got ten ideas you can incorporate in June and beyond.
Make Allyship a Year-Round Focus
An ally is someone who stands up for, supports, and encourages the people around them. Being an LGBTQIA+ ally means offering unconditional kindness with no judgment at all of another's life experiences. And unconditional kindness is something our world needs more than ever.
So, while Pride Month is a great time to celebrate and support the LGBTQIA+ community, it shouldn't be something that organizations are only mindful of for one month out of the year. And, most importantly, it shouldn't be something that businesses leverage for their own benefit without taking any meaningful action.
Instead, organizations should focus on supporting allyship and creating inclusive work environments all year long. You can celebrate Pride Month this year by committing to and working with your team to create year-round initiatives to support allyship and inclusivity in the workplace.
Education and Inclusivity Training
Creating allyship starts with education. So, consider hosting an educational seminar focusing on what exactly allyship means and how to actually be an ally.
It's also a great idea to host a talk focused on the rich history of the LGBTQ+IA community and conduct inclusivity training for all employees.
And it can be incredibly impactful to host an LGBTQIA+ who can share experiences and educate your team on why Pride Month is such an important time of the year.
Attend a Live or Virtual Pride Parade
One of the most well-known events during Pride Month is the Pride Parade. It's also an incredibly fun, supportive, inclusive, and lively atmosphere.
So, if your team works together in the office, take a few hours off and attend your local Pride Parade as a group.
And if you have a remote or hybrid team, you can stream your local Pride parade via an online broadcast.
If you're not sure where to find this livestream, check with your local Pride organization.
Do Some Charity Fundraising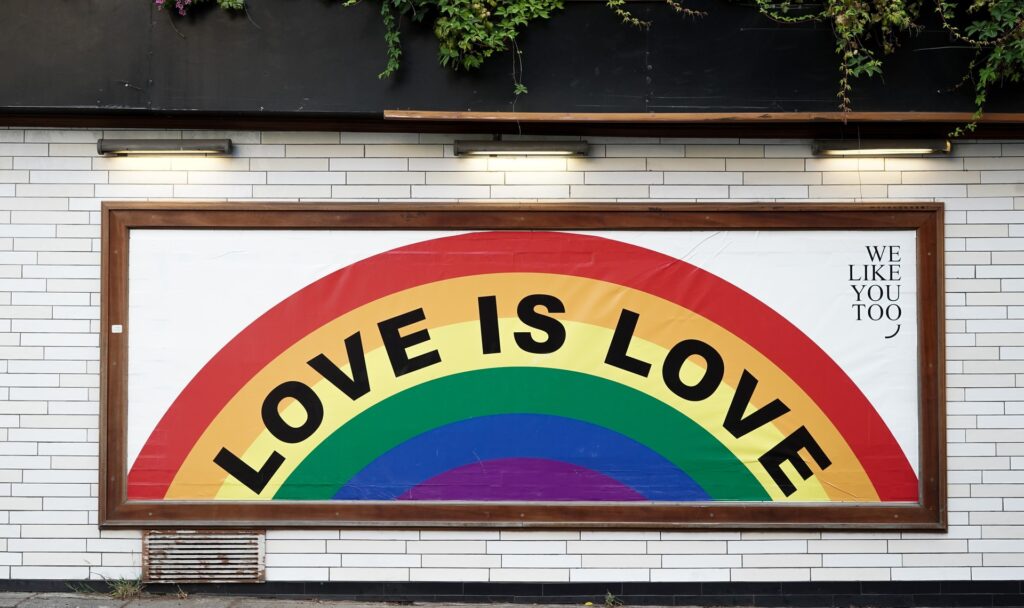 Organizing a charity fundraiser for an LGBTQIA+ charity can help unite your workforce under a common cause and make a real difference.
Here are a few organizations to consider.
The Trevor Project
LGBTQIA+ young people are much likelier than their straight and cisgender peers to experience depression and thoughts of suicide—especially if they are bullied by their peers or rejected by their families for their identities. The Trevor Project, founded in 1998, addresses this health disparity with a number of crisis interventions and community resources.
Human Rights Campaign Foundation
The Human Rights Campaign (HRC) Foundation is one of the best-known LGBTQIA+ charities in the U.S. and around the world. With over three million supporters, its comprehensive approach to health, wellness, and inclusivity helps LGBTQIA+ individuals and populations worldwide. The HRC is responsible for implementing several programs that address the persistent forms of stigma, intolerance, and inequality that affect LGBTQIA+ communities.
Family Equality Council
Although millions of LGBTQIA+ individuals and couples become parents and caregivers every year—whether through biological means, adoption, or foster care—many same-sex couples report being discriminated against or excluded on the road to parenthood, according to the Center for American Progress.
The Family Equality Council provides many valuable resources to LGBTQIA+ parents and those who want to become parents. The non-profit's many projects include providing information on family building for any individual or couple, no matter their sexual orientation or gender identity. The organization also tracks and advocates for legislation that protects LGBTQIA+ parents from discrimination.
Take Part in a Pride-Themed Team Building Activity
For work teams, collaborating and connecting over a Pride-themed team building activity can be a great way to build bonds, foster education about the LGBTQIA+ community and its history, and to create allyship—all while having fun together.
With Virtual Jeoparty Social: Pride Edition, your team will get to step into their very own virtual Jeopardy-style game show—equipped with a buzzer button, a professional actor as your host, and an immersive game show platform.
Your group will break into teams and compete through multiple rounds of Jeopardy questions. Each round includes a unique theme related to Pride and LGBTQIA+ culture.
Then, following each trivia round, your group will take part in a social mixer challenge focused on a fun, inclusive mix of conversation questions that correlate to the topics you just covered.
Evaluate Your Discrimination and Diversity Policies
As part of your organization's initiatives to ensure allyship and inclusivity are a year-round priority, take this opportunity to evaluate your discrimination and diversity policies with your human resources team.
When you're re-evaluating these policies, focus on ensuring both your organization and your workplace are safe, supportive, and inclusive and that people feel comfortable having their voices heard.
Host a Pride Month Reading Club
You can celebrate Pride Month in your office with a month-long book club dedicated to the best books focused on and written by the LGBTQIA+ community.
All you need to do is pick a book for your team to read during the month then host in-person or virtual get-togethers to talk about the books, discuss ideas and thoughts, and share learnings together.
Not sure which book to pick? Here are a few you might like.
Giovanni's Room by James Baldwin
In a novel that has resonated with the queer community since it was first published decades ago, a young man finds himself caught between desire and morality in 1950s ex-pat Paris. While much has changed since Baldwin wrote it, many aspects of life, love, and heartbreak remain the same.
Rubyfruit Jungle: A Novel by Rita Mae Brown
Molly Bolt is the adoptive daughter of a poor Southern couple who makes her own way across America, finding love of all stripes in between. It's a true, slightly steamy celebration of being true to yourself, whoever that may be.
The Color Purple by Alice Walker
Walker's masterpiece about the love between women isn't just an LGBT classic, it's a must-read book in just about every way. Made into a major motion picture, this National Book and Pulitzer Prize-winner follows the story of two sisters living very different lives and the unbreakable bond between them, even through impossible circumstances.
For more ideas, check out this list of 40 fantastic LGBTQIA+ books to read for Pride Month and beyond.
Host a Pride Movie Party
On the flip side of the reading club coin, you can also host a Pride movie party, airing some of the best and most well-renowned LGBTQIA+ films of all time.
If you work in the office together, you can pull up some chairs in the conference room and watch a movie together. Or, if you work remotely, you can use a service like Teleparty so that all of your virtual colleagues can watch the same movie together at the same time.
Here are some amazing titles you can choose from.
Moonlight
Director Barry Jenkins' Academy Award-winning Best Picture may use some of the formulaic components seen in other coming-of-age stories, but it imbues them with such immense inventiveness and originality that to compare Moonlight to anything else feels like an insult. This film has rightly been called some of the most impactful filmmaking in history, a perennial meditation on abuse, regret, pain, and acceptance.
Before Stonewall
Filmmakers Greta Schiller and Robert Rosenberg did a public service in their creation of the seminal documentary Before Stonewall. An educational yet humorous work that provides essential context to the LGBTQIA+ community's long-fought campaign for civil rights, this is a great starting place for anyone eager to better appreciate just how far acceptance has come and how far it still has to go.
Carol
Based on Patricia Highsmith's groundbreaking 1952 novel, Todd Haynes' Carol brings the lives of Carol Aird and Therese Belivet to the screen through actors Cate Blanchett and Rooney Mara. This masterful rendition of a Christmas-set romance will pull at your heartstrings in all of the right ways, permanently nestling into a corner of your soul.
Paris is Burning
Director Jennie Livingston's unparalleled documentary Paris Is Burning captures the New York City drag ball culture of the late '80s with style, grace, and intelligence. It's a powerful reflection on wealth disparity, race discrimination, and stigma surrounding the LGBTQUA+ community—a must-see if there's ever been one.
Collaboratively Create a Pride Playlist
A pride playlist is one of the simplest yet most effective Pride Month spirit week ideas for work.
You can get every employee in your workforce to participate by letting teams share a favorite song by an LGBTQ+ artist or a song that embodies the idea of Pride.
Then, you can compile a playlist and play it at lunch hour or when teams are about to head out.
It's easy: Spotify actually allows you to create a playlist, and invite other users to it so that you can craft a playlist together. Any person who has the link to the collaborative playlist can put new tracks into it.
Then, you can play your Pride Month playlist at company events and in the office, all month long.
Looking for inspiration? Check these out:
"No More Tears (Enough Is Enough)," Barbra Streisand and Donna Summer
"Make It Happen," Mariah Carey
"Rain On Me," Ariana Grande and Lady Gaga
"All the Lovers," Kylie Minogue
"Beautiful," Christina Aguilera
For even more ideas, check out Billboard's list of the 60 top LGBTQ anthems of all time.
Circulate a Pride Month Quiz
Test your team's knowledge about the important history of the Pride Movement with a Pride Quiz. You can work in some of these 50 LGBTQIA+ trivia questions, including:
Question: The Stonewall riots took place in June of what year?
Answer: 1969
Question: The United States' first Pride parade took place in what year?
Answer: 1970
Question: Laura Jane Grace fronts which rock band?
Answer: Against Me!
Question: Which former government employee became a pioneer of the LGBTQIA+ rights movement after being fired for being openly gay?
Answer: Frank Kameny
Question: Taylor Swift mentions "GLAAD" in which of her songs?
Answer: "You Need to Calm Down"
Question: Sylvia Rivera and Marsha P. Johnson led which activist group?
Answer: Street Transvestite Action Revolutionaries (S.T.A.R.)
Question: Larry Kramer founded which AIDS activist group?
Answer: AIDS Coalition to Unleash Power (ACT-UP)
Question: Who wrote Hedwig and the Angry Inch?
Answer: John Cameron Mitchell
Or, if you don't want to build your own quiz, you can take this pre-made Pride Quiz from The San Francisco Chronicle.
While Pride Month is observed every June, creating allyship, inclusion, and support should be a year-round endeavor for every organization. So, if you're celebrating Pride Month at work, consider finding ways to make it a permanent part of your company culture rather than just a one-off event or initiative.
Does your organization celebrate Pride Month at work? If so, how do you and your team celebrate? Let us know if the comments section.
Learn about team building activities to help build bonds and inclusivity during Pride Month.
If you've got questions about team building activities for Pride Month, reach out to an Employee Engagement Consultant.
Subscribe To Our Newsletter
And Stay Updated