The World's Top 14 Leadership Conferences for 2022
As 2022 gets underway and in-person events resume once again, there are a ton of great leadership conferences to help you and your organization's leaders to learn, grow, and evolve.  
While the pandemic is still present, there's light on the horizon when it comes to events: a ton of amazing leadership conferences and summits are set to take place in person in the year to come.
So, we've rounded up the fourteen most exciting leadership conferences, summits, and events taking place this year and included all the details you need for each.
Check them out.
February 2022
Location: Irving, TX
Description: NSCA's BLC has become the industry's most notable platform for executive-level education and networking—and 2022 is set to be the most-anticipated BLC in history. The conference centers around addressing leadership pain points, including pain points to be addressed at BLC, and built substantive content sessions around critical objectives, including:
Beyond the Pivot: 4 Investments the Best Teams Use to Build the New Future
The Fusion Formula: Brand + Culture = Results
Healthy Buildings: How Indoor Spaces Drive Performance & Productivity
Because Everyone Can Be Great
Leading with Emotional Courage
The Collapse of Distinction
Economic Outlook 2022 and Beyond
Date: February 23-25, 2022
Cost: $1,499
Speakers: Speakers include:
Jon Acuff
Denise Yohn
Joseph Allen
Calvin Mackie
Peter Bregman
Scott McKain
Chris Kuehl
April 2022
Location: Boston, MA and virtual
Description: Learn about hiring top talent, inspiring leaders, employee engagement, and strategically designing the right team for the job. If you're a consultant, there's also a special track to help you build your consulting business with talent optimization.
Date: April 12-14, 2022
Cost: From $1,214
Speakers: Speakers include:
James Clear, Author of the #1 New York Times Bestseller Atomic Habits
J.R. Martinez, Army Veteran, Burn Survivor, Actor, and Dancing with the Stars Season 13 Winner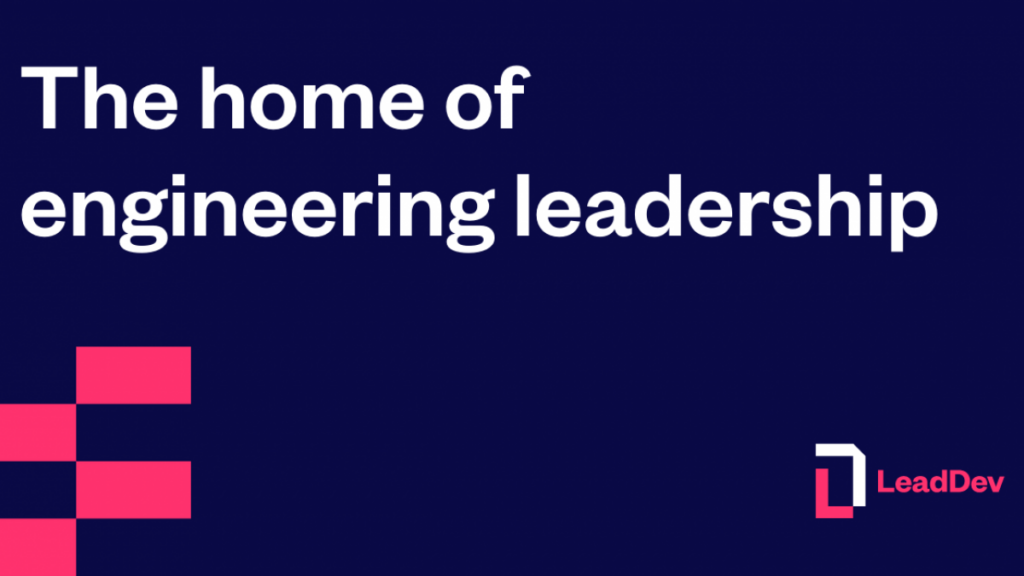 Location: New York, NY
Description: Join hundreds of technical leaders at LeadDev and gain insights and learnings and expand your network. Access the tools to be more effective in your role, your organization, and your career. Get ready for behind-the-scenes case studies from top engineering organizations, practical advice and frameworks, and community networking with leaders from around the globe. Make the most of the learning opportunity with a leadership workshop before the conference, hosted by industry-leading tutors.
Date: April 5-8, 2022
Cost: From $2,198
Speakers: Speakers include:
David Yee, Executive Director of Engineering at the New York Times
Nimisha Asthagiri, Principal Digital Platform Strategist at Thoughtworks
André Henry, Engineering leader at HARRY'S
Taylor Poindexter, Engineering Manager at Spotify and cofounder of Black Code Collective
Location: Botswana, Africa
Description: More than 9,000 young leaders and innovators from a wide range of industries, including technology, entertainment, finance, fashion, philanthropy, and more, will partake in four days of immersive experiences. The event will feature more than 200 A-list speakers, industry-focused field trips, investor speed-pitching, and entertainment.
Date: April 24-28, 2022
Cost: TBA
Speakers: This year's speakers have yet to be announced but past speakers include:
Neil Parikh, Co-Founder of Casper
Whitney Wolfe Herd, Founder & CEO of Bumble
Devon Townsend, Co-Founder of Cameo
May 2022
Location: Cincinnati, OH and virtual
Description: Learn insights and strategies from 10 of the world's foremost leaders. This year's theme is "The 1 Thing" and it focuses on what makes a leader worth following, including:
Humility
Grit
Trust
Story
Flow
Action
Courage
Fulfillment
Possibility
Curiosity
Belong
Fun
This event is held in-person and live-streamed across the world.
Date: May 4, 2022
Cost: Live tickets start at $149
Speakers: There will be nearly 90 speakers including:
Angela Duckworth, Founder and CEO of Character Lab
Levar Burton, Actor, Director, and Children's TV Host
Diana Trujillo, Aerospace Engineer at NASA's Jet Propulsion Laboratory
Steven Kotler, Executive Director of the Flow Research Collective
Sukhinder Singh Cassidy, Founder of theBoardlist, Former President of StubHub
Molly Fletcher, CEO and Sports Agent
Andy Stanley, Best-Selling Author, Pastor, and Founder of North Point Ministries
Catherine Price, Science Journalist, Teacher, Consultant, and Best-Selling Author
David Horsager, CEO of Trust Edge Leadership Institute
Richard Rohr, Franciscan Friar and Founder of The Center for Action and Contemplation
Joe Boyd, CEO of Leadercast
Tarik David, Actor and Writer
Location: New York City, NY
Description: The impact—and profound transformation—of the last two years has triggered a new world order. What now? Discover the extraordinary ideas shaping our future when The Wall Street Journal brings together leaders from business, science, sports, and culture at this year's Future of Everything Festival. This event includes unscripted interviews, immersive storytelling, cutting-edge technologies, and exclusive experiences with true visionaries–as well as the opportunity to connect with other curious minds.
This year's themes include:
Health/Humanity
Money
Culture
Work
Style
Impact
Date: May 17, 2022
Cost: $200 for individual theme passes; $875 for all themes pass
Speakers: There will be nearly 90 speakers including:
Whitney Wolfe Herd, Founder and CEO of Bumble
Gretchen Whitmer, Governor of Michigan
Holly Whitaker, Founder and Chief Creative Officer of Tempest
Ai Weiwei, Artist and Activist
Mike Schroepfer, Chief Technology Officer at Facebook
Emmett Shear, Founder and CEO of Twitch
Dwayne Wade, Entrepreneur and Philanthropist
Location: Orlando, FL
Description: EntreLeadership Summit is a world-class leadership conference designed to reenergize you, your business, and your leadership. Learn from today's top CEOs, business owners, and thought leaders. This conference was created for business owners and senior leaders with a heart to invest in themselves and their teams. Attendees represent a variety of industries from companies with an average of two–200 team members. The experience is world-class, the leadership lessons are solid gold, and you'll leave inspired and ready to lead better and take your business to the next level!
Date: May 22-25, 2022
Cost: TBA
Speakers: This year's speakers include:
Jay Leno, Comedian and TV Personality
Jamie Kern Lima, Entrepreneur, Author, and TV Personality
Dr. Henry Cloud, Leadership Expert and Best-Selling Author
Dr. John Delony, Expert in Mental Health, Wellness, Education, and Relationships
Christy Wright, #1 Best-Selling Author and Creator of Business Boutique
Will Guidara, World-Renowned Restauranteur
Ken Coleman, #1 Best-Selling Author and Host of The Ken Coleman Show
Patrick Lencioni, Leadership Expert, #1 Best-Selling Author, and President of The Table Group
Jocko Willink, Retired U.S. Navy SEAL Office, Author, and Leadership Expert
Jade Simmons, Concert Pianist, Experiential Speaker, and Author
Dave Ramsey, CEO of Ramsey Solutions
June 2022
Location: Portsmouth, UK
Description: For this year's edition of the ILA Women and Leadership Conference, the theme will be is Reflection and Rejuvenation: Inspiring Women Leaders. We are living in an exhausting period of time with constant demands, deadlines, and daily dilemmas, further heightened by global sustainability challenges and the pandemic. The theme and aim of the conference is to provide space and time to reflect and rejuvenate whilst developing our research and practice as leaders for today and tomorrow.
Date: June 15-17, 2022
Cost: $800
Speakers:
Kristin Engvig, CEO & Founder, WIN
Claudia de Castro Caldeirinha, Leadership and Gender Equality Senior Specialist; CEO of REDSCOPE Consulting
More speakers to come
Location: Toronto, ON
Description: The "fastest-growing tech conference in North America" features leaders and founders across many facets of the technology industry and covers topics including data science, money, environmental sustainability, content, and more. 
Date: June 20-23, 2022
Cost: $395 to $9,495
Speakers: The 2022 lineup is yet to be announced but past speakers have included:
Ryan Reynolds, Actor
David Beckham, Former Professional Soccer Player
Katherine Maher, CEO of Wikipedia
Bret Taylor, President & COO of Salesforce
Nik Tran, Head of Global Marketing at TikTok
August 2022
Location: TBA
Description: The annual ICON event attracts dynamic women business owners, entrepreneurs, expert speakers, thought leaders, exhibitors, and major supporters of the women's success movement and is ranked among the top six national Conferences by the Predictive Index.
Date: August 23-27, 2022
Cost: From $675
Speakers: Speakers include:
Sandra Yancey, Founder & CEO of eWomenNetwork, Inc.
Kym Yancey, Co-Founder & President of eWomenNetwork, Inc.
Briana Dai, Creative Director at eWomenNetwork, Inc.
September 2022
Location: Toronto, ON
Description: Are you gearing up to get your team back in-office, and ready to IGNITE the energy? The roaring 20s are back and it's time to supercharge your team with energy and ideas for 2023
The Future Festival's aims to bring innovation to life by focusing on three core goals:
1. Exciting, Data-Driven Content
2. Actionable Takeaways
3. Contagious Enthusiasm
Organizers note that 30,000 of the world's brightest insight leaders from Starbucks, Samsung, Google, NASA, and other leading companies have come to Future Festival "to step back, think big, and spot opportunity with fresh, data-driven insights."
Date: September 27-29, 2022
Cost: From $2,999
Speakers: Speakers include:
Armida Ascano, Chief Content Officer at Trend Hunter
Jeremy Gutsche, New York Times Bestselling Author and Keynote Speaker
Jonathan Brown, Chief Growth Officer at Trend Hunter
Location: New York City, NY
Description: The Conference Board's Women's Leadership Festival celebrates some of the nation's and the globe's top women leaders in business, non-profits, science, and the arts. Its goal is to create collaboration on advancing allyship; re-define authentic leadership; innovate on recruitment, retention, and re-entering the workforce; recreate new inclusive workplaces and confront the continuing challenges of pay equity; address the effects of the pandemic; bring more women into the C-Suite and on boards; focus on culture in tech and venture capital; address new opportunities for women in front-line positions and more. 
Date: September 29-30, 2022
Cost: $400
Speakers: Current speakers still being enlisted but currently confirmed is Lisa McCarthy, CEO and Co-Founder of Fast Forward group.
November 2022
Location: New York City, NY
Description: Organized and curated by WOBI each year in cities across the Americas, Europe, and Asia, World Business Forum is a two-day event that brings together thousands of restless minds united by their passion for business. They come to learn from and be inspired by some of the world's most renowned figures from business and beyond – a blend of content comprised of CEOs, entrepreneurs, innovators, thinkers, artists, and sportspeople. In a world of information overload, World Business Forum focuses on the issues most relevant to today's businesspeople, stimulating new thinking and inspiring action. It also provides a unique networking environment to connect with like-minded professionals.
Date: November 2-3, 2022
Cost: $2,090
Speakers: Speakers are still being enlisted, but currently confirmed speakers include:
Lloyd Blankfein
Pat Lencioni
Carly Fiorina
Chris Gardner
Paul Romer
Dave Ulrich
Laura Huang
Charlene Li
Magnus Scheving
Location: TBA
Description: Ernst & Young's Strategic Growth Forum convenes speakers from around the world, including top CEOs and other notable leaders, for four days of themed networking, breakout sessions, and more. The conference culminates in the Entrepreneur Of The Year® U.S. National Awards gala, one of the largest gatherings for entrepreneurs in the country.
Date: November 10-13, 2022
Cost: TBA
Speakers: The 2022 speaker lineup is yet to be announced but past speakers include:
Kara Goldin, Founder & CEO of Hint Inc.
Jodi Berg, President & CEO of Vitamix
Lee Henderson, Americas Growth Markets Leader at Ernst & Young
Are you attending any of these leadership conferences in North America? Are there any you think we should include in our round-up? Let us know your thoughts in the comments section!
---
Incorporate team building and training into your leadership conference schedule for 2022.   
If you've got questions about how you can incorporate team building and training and development into your leadership team's 2022 conference schedule, reach out to an Employee Engagement Consultant.   
---
Subscribe To Our Newsletter
And Stay Updated