A Practical Guide to Using DiSC in the Workplace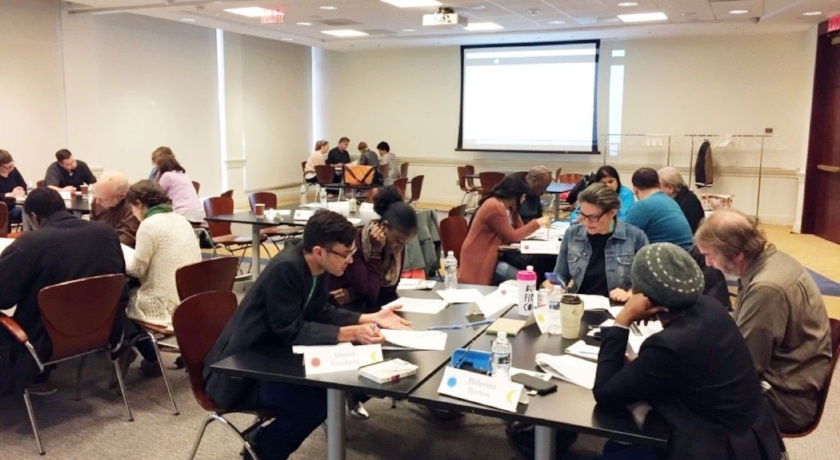 Is your organization interested in finding a behavioral analysis tool to improve how your team works together? You can use this online guide to help you better understand D.I.S.C., and learn practical ways to add this resource to your daily operations.
So, you've heard about D.I.S.C. and know that it can be used to help groups collaborate more effectively. You may have even learned that the acronym stands for Dominance, Influence, Steadiness, and Conscientiousness.
But what exactly is D.I.S.C. and how can it help your business?
With this online guide, you'll not only find out more about D.I.S.C. for corporate groups, you'll also discover how you and your team can use it at work.
Specifically, you'll find tips, expert advice, and insight on:
The meaning of D.I.S.C., each quadrant, and how the assessment works
Three practical ways you can use D.I.S.C. at your workplace
How D.I.S.C. can help you hire the best candidates for your team
Steps to effectively introduce D.I.S.C. to your office and where to find the test
The unique way Outback's lead facilitator, Lyndon Friesen, approaches D.I.S.C.
"One of the biggest things that companies are looking for is how their teams are going to work more effectively together, and a tool like D.I.S.C. gives people the opportunity to become more self-aware of who they are within a team dynamic."

– Lyndon Friesen, Lead Skill Development Facilitator at Outback Team Building & Training
Continue reading for a complete list of resources that can help you make the most of this behavioral analysis tool, or download your free PDF version of A Practical Guide to Using D.I.S.C. in the Workplace.

---

Table of Contents
What Is D.I.S.C.?
Not sure what exactly D.I.S.C. is all about or how it can benefit your business? Learn more about what these four letters represent and how the self-assessment works.
Introducing D.I.S.C. at Your Office
If you're interested in using D.I.S.C. at your workplace but don't know how to get started, these resources can help you find inspiration and step-by-step practical advice.
Practical Ways You Can Use D.I.S.C. at Work
In this section, you'll find resources providing guidance and expert advice on how to use D.I.S.C. effectively in common workplace scenarios.
---

Learn More About D.I.S.C.
Don't forget you can download your free copy of A Practical Guide to Using D.I.S.C. in the Workplace for an all-in-one PDF version of the above resources.
You can also get in touch with an Employee Engagement Consultant today to learn how our team can help you make the most of D.I.S.C. within your company.
Subscribe To Our Newsletter
And Stay Updated