Employee of the Month Ideas: 10 Ways Leaders Can Celebrate Top Performers
Recognizing team members who go above and beyond is a critical component in building a strong company culture, so we've compiled ten Employee of the Month ideas from real business leaders.
When you're trying to build an incredible corporate culture and a team of A-Players who want to drive the success of your company, one thing is for sure: recognition is crucial. Many organizations do this by highlighting a star team member for their outstanding performance by recognizing them as the Employee of the Month.
But in a professional world where Employee of the Month ideas tend to take on a monotonous form, finding new and creative ways of showing appreciation for your staff can be a big draw for new top talent as well as a retention tool for existing staff.
So, we tapped into our network of business leaders to get their best and most outside-the-box ideas for recognizing Employees of the Month.
Here's what they told us.
Provide Learning Opportunities
Understanding the value that employees get from learning and developing, Harriet Chan, Co-Founder of CocoFinder, focuses her Employee of the Month ideas on helping her staff to grow professionally.
"One thing you can consider is to surprise your employees with professional development opportunities," says Harriet. "This could be tickets for a conference, seminar, training, or pay for the online courses they enroll. Don't let your employees think that you're not invested in their professional development."
If you're interested in learning more about professional development as an Employee of the Month idea, you might want to check out one of our skills training workshops, such as:
Coaching Fundamentals: Help position your employees to be strong and effective leaders with a training and development workshop focused on learning constructive ways to nurture and coach the people you're accountable for.
Impactful Presentation Skills: Being a strong presenter is one of the most important aspects of business, especially leadership, but is also one of the most nerve-wracking. So, you can help your team to ease those nerves by empowering them to give presentations that are more effective and memorable.
Confident Decision Making: Every working day is jam-packed with decisions, both big and small. But being able to tackle them masterfully can mean the difference between a decent workday and an incredible one. With this training and development workshop, you'll equip your team with the tools they need to make hard business decisions with more confidence.
Don't Overlook the Impact of a Thank-You Note
Jason Mitchell, CEO at Smart Billions, believes strongly in the power of a simple but effective recognition tool: writing thank-you notes for top-performing employees.
"Because we're a remote team, we celebrate employees by writing heartfelt thank you letters to our teammates or simply sending each other funny memes and videos to make each other laugh," says Jason. "Working remotely has restricted the ways we express our gratitude to one another, but we've learned that gratitude doesn't have to be extravagant; it just has to be genuine."
Give Them the Gift of Relaxation
Thilo Huellmann, CEO at Levity.ai, understands that working hard deserves a bit of relaxation, especially during challenging times like the ones we're currently living through. That's why his employee of the month idea is quite literally the gift of being able to unwind.
"This year, my employee of the month idea is to give a gift certificate to a nearby spa as well as a day off so they can relax and pamper themselves," says Thilo. "My team has put in a lot of work over the last few months, and I understand how stressful it can be. I believe that a relaxing massage or spa treatment will be beneficial, but I'm sure that a paid day off will make it even better. I think everyone would enjoy the opportunity to relax and unwind."
Give a Fun and Unforgettable Moment
For John Ross, President & CEO of Test Prep Insight, finding innovative ideas for recognizing Employees of the Month are a fun way to surprise and delight his team.
"Every month for our winning employee, I use the Cameo app to have a celebrity give our special employee a shoutout and congratulations message," shares John. "It has been a major hit. I pick the celebrity and generally limit the amount to $100, but people are always stoked to get the message. We even have a special Slack thread at work to share the video when our employee of the month gets it."

He elaborates, "I think part of the reason why people love it so much is the surprise of not knowing who I am going to pick for each month's winner. It is always random and funny, and I honestly think our winners get more enjoyment out of this Cameo message than a $10 Starbucks gift card."
Give Them Something Fun That They Can Keep
Samantha Moss, Editor and Content Ambassador at Romantific, agrees with recognizing employees using something fun and creative that they can keep—but her approach is a little bit different.
"After we've announced who the Employee of the Month is, we take advantage of the talents of our in-house graphic artists," explains Samantha. "We ask them to do a caricature of the person nominated as the employee of the month. The picture will be them as what they want to be–a princess, a celebrity, a well-known entrepreneur, their call! It's our way to make their wishes come true, which can also be fun to know. We reward them with this plus a monetary reward and wellness perks such as a day at the salon, spa, or simple home gym equipment."
Recognize Them Publicly on Social Media
When an employee is going above and beyond for your organization, it's important to recognize them not only internally but also to your external stakeholders, shares Timothy Robinson, CEO of InVPN.
"Recognize your employee of the month in a public setting by posting on your company's Facebook, Twitter, Instagram, or LinkedIn," says Timothy. "Social appreciation is a perfect way to show your staff how proud you are of them. It also aids in the development of your employer brand by placing your company's culture and values on a show for everyone to see."

He adds, "Employees who are noticed are more likely to share social recognition posts with their peers, resulting in brand ambassadors who are good ambassadors for your company. When recognizing employees on social media, make sure to include their name, job title, what they did to merit recognition, and how it affected the company. Make sure the workers are aware of what you're going to share and that they're okay with being publicly acknowledged first. Not everybody desires to be in the public eye. Some people would rather be thanked in private!"
Quantify and Qualify Their Contribution and Share It Internally
Markus Albert, Managing Director of Eat First, also agrees with the idea of recognizing not only the person but also how their performance benefitted the business.
"The first thing we do is try to both quantify and qualify the contributions that have made them the employee of the month," explains Markus. "This is then sent out company-wide and includes graphs and infographics that are easily understandable by everyone across departments."

He continues, "One thing we've realized is that different people like to be rewarded and recognized in different ways, which is why we give every employee of the month choices when they are selected for the honor. This is why we give our employees of the month points that they can put towards purchases in our proprietary online store. We have travel vouchers, gift cards, online courses, paid time off, consumables, and a wide range of other things that we have chosen to appeal to our diverse employees."
Support a Charity of Their Choice
For Rahul Mohanachandran, Co-Founder and CEO of Kasera, one of the best ways to show appreciation for an employee is to help support a cause they're passionate about.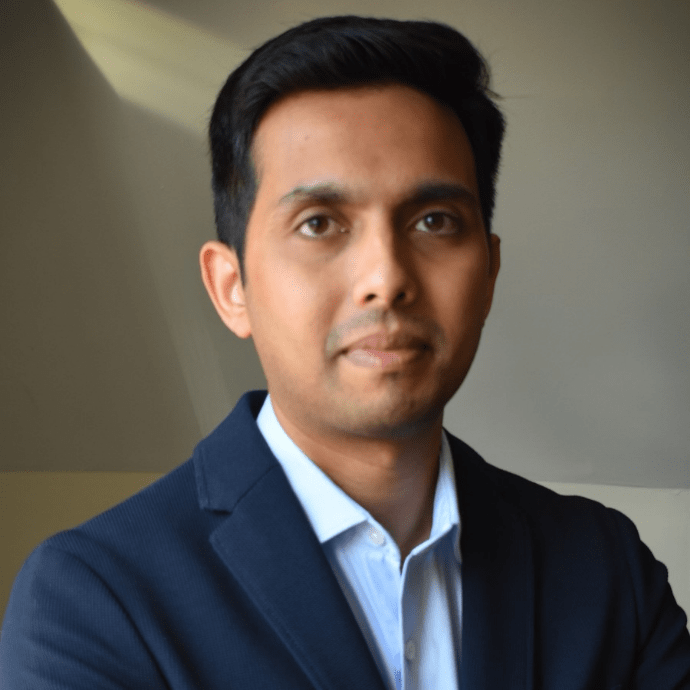 "One of our Employee of the Month ideas is to work on a cause the employee feels passionate about," explains Rahul. "The employee of the month can pick whatever charity or cause the company should support in the subsequent month. They'll be given the chance to lead the support efforts and will have the backing of the entire company to do so."
Recognize Culture Contribution, Not Just Performance
For many organizations, Employee of the Month recognition only apply to people's performance. But Jack Benzaquen, Founder of Duradry, feels there's an integral component missing in that metric.
"I believe Employee of the Month should be about more than just personal performance
and work commitment," explains Jack. "It should consider the impact a person has had on the
working environment and team culture. With this in mind, rather than letting senior leaders use scoring metrics to pick the winning team member, we believe in giving everyone the opportunity to vote for their Employee of the Month."

He continues, "We like the idea of announcing the winning employee in a team meeting on the first Monday of the following month. By announcing the winner at this time, it sets the winner up for a successful week with a boost of confidence and a spring in their step."
Find Ways to Offer Remote Recognition
With remote employment being steadily on the rise, Doug Liantonio, Market Outreach Analyst at Gravy Solutions, has focused on finding Employee of the Month ideas that can be implemented remotely.
"Being that we are 96% remote we do a lot of our recognition on Slack," explains Doug. "When a staff member receives the Employee of the Month title, we highlight their goals and have the company weigh in on how this achievement has impacted other departments and how far they have come. We'll also send them a gift card and a care package that is personalized. Once they share the photo of the package it really makes their day and encourages the team."
Your employees work hard, which means recognizing their achievements is a critical part of creating a strong company culture. So, finding new and creative Employee of the Month ideas can help show your team members just how much they mean to your business in a real, impactful way.
Does your company recognize Employees of the Month? If so, how do you choose to recognize them? Let us know in the comments section below!
---
Learn More About Team Building and Training and Development Programs You Can Use to Recognize Your Employees of the Month.
For more information about how team building and training can be used for employee recognition, reach out to our Employee Engagement Consultants.
---
Subscribe To Our Newsletter
And Stay Updated