3 Ways You Can Improve Your Work Environment for Under $100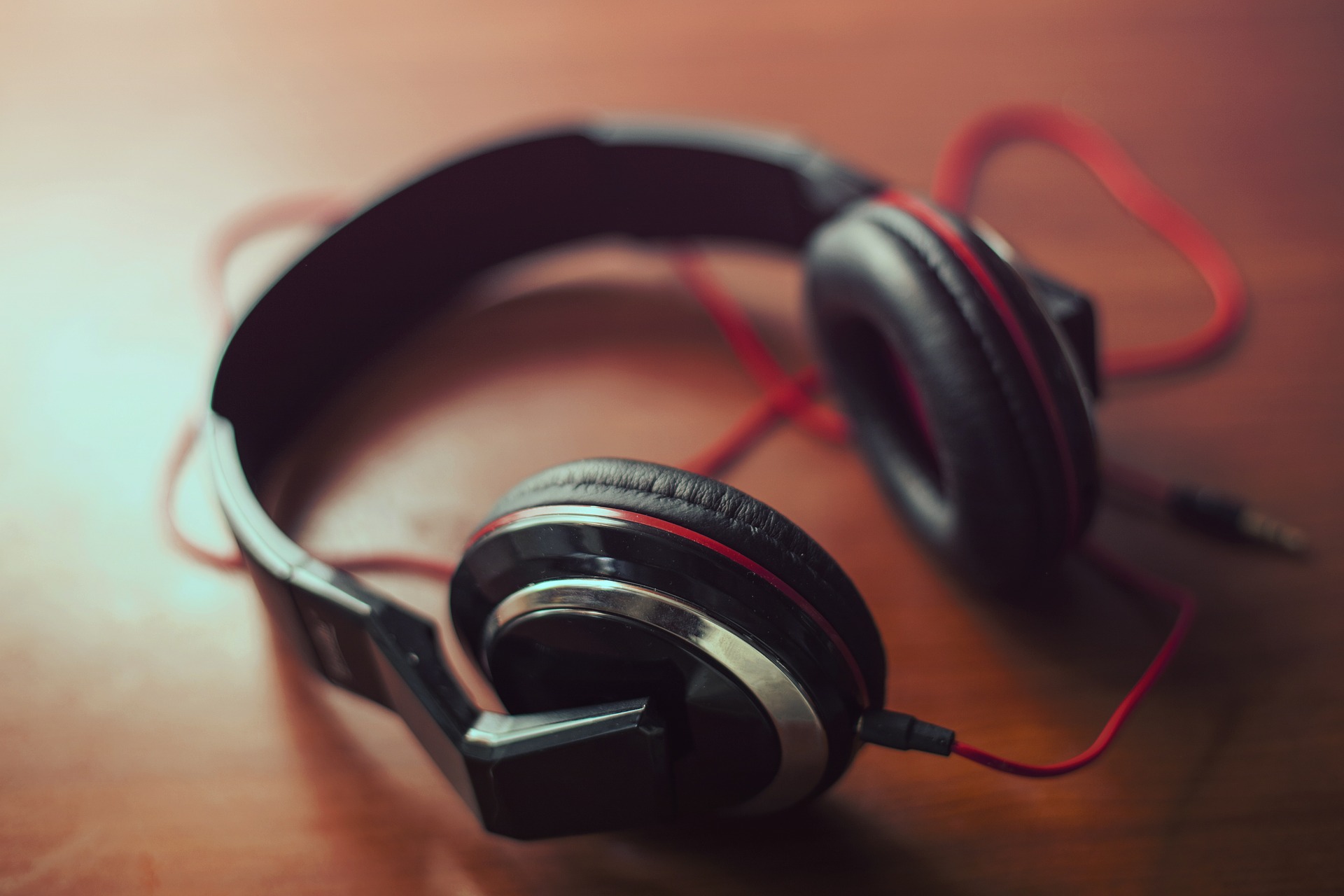 Want to improve your office atmosphere but don't want to break the bank? Good news: there are plenty of small touches you can make to your workplace that are both beneficial and affordable.
Creating the right kind of feel in your office is important for so many reasons. Not only is your workspace somewhere that you spend a huge portion of your time, it can also directly affect things like productivity, engagement, and stress levels.
But you don't need to start doing extensive building renovations or buy expensive decor to get the vibe right. In fact, some of the most simple things can make the biggest impact on your surroundings. And, best of all, they don't need to cost a fortune, either. Here are three things that can greatly improve your office's atmosphere — as well as your team's experience at work — for under $100:
1. Play Music
There have been countless studies conducted on the therapeutic effects of music on both the mind and body. It even has its own branch of research: neuromusicology.
Studies have shown that listening to music can make you happier, healthier, more creative, and more productive. Biologically, music can encourage the release of dopamine in the brain, in the same way that eating something delicious or smelling a pleasant aroma does. Music's mood-boosting effects can also enhance performance, efficiency, and accuracy, especially in high-pressure situations.
If you want to bring music into your office, monthly subscriptions to music streaming platforms like Spotify are reasonably priced and give you the option to create your very own playlist. Or, you can use a radio or CD player to listen to music communally, as well. Some songs that have been proven to boost your mood at work include:
"Walking on Sunshine" by Katrina & the Waves

"Brown Eyed Girl" by Van Morrison
"Yellow Submarine" by The Beatles
"In the Summertime" by Mungo Jerry

"Signed, Sealed, Delivered (I'm Yours)" by Stevie Wonder
But can listening to music while you're working be distracting? And, in turn, counterproductive? There certainly are plenty of perspectives out there that support that theory. In the end, not everybody operates in the same way and it's really about what works best for your team. Here are some common concerns about combining music and the workplace, with some pros and cons for each point: 
Genre Clashes – If the whole office is listening to the same playlist or radio station, it can be difficult to please every music taste. There can be a divide when it comes to genres or bands. And, it can be annoying to feel forced to listen to, say, heavy metal if you hate it. On the other hand, this potential problem can be solved by wearing headphones; or, you can try to find a happy medium by taking turns playing DJ to accommodate everyone.

 

The Headphone Debate – For better or worse, headphones can act as an invisible barrier. Sometimes, trying to get someone's attention while they're wearing them can be a challenge. In the same way, headphones could potentially discourage collaboration in your workplace. At the same time, they can also be really effective in drowning out a noisy office that's hard to concentrate in or helping employees focus on their tasks at hand.

 

Disrupting Focus – Some people find that listening to music can simply be distracting when they're trying to work. Again, it depends on the individual. Sometimes, silence is golden. And sometimes, it can just be about finding the right kind of music that helps your focus, not hinder it.
2. Add a Scent
Science has demonstrated that smell is one of the strongest senses when it comes to influencing brain activity. A scent can do more than just trigger your memory, though. It can also boost your productivity and performance at work.
And the healing power of scent is no secret — aromatherapy has existed for at least 6,000 years. Due to those therapeutic qualities, diffusing essential oils in the office can be very effective in helping employees to relax and focus. There has even been research done on the correlation between employee retention and scented offices: a study found that 93% of office executives feel appreciated at work when their office is scented. And, on top of that, scents like jasmine and lemon have disinfecting properties that can help keep workspaces clean.
You can purchase essential oils at most drugstores or at retail stores. Some oils come with a roll-on applicator, which is great for personal use. Or, you can add a few drops into a diffuser to fill a whole room with an aroma. Just be cautious of allergies or those who may be sensitive to smell — double check with your colleagues first.
These five scents have well-known benefits that can impact your workplace in a positive way:
Lemon – Useful for concentration, fighting fatigue, and easing tension, lemon's high Vitamin C content can also help boost your immune system.
Lavender – The scent of lavender has a strong calming and therapeutic effect, which has been traditionally used to treat anxiety, insomnia, and depression.
Rosemary – Psychologists have discovered that the scent of rosemary can improve memory retention up to 75%. Shakespeare even references it in Hamlet: "There's rosemary, that's for remembrance: pray you, love, remember."
Cinnamon – Cinnamon can improve performance in memory-based tasks. It's also a source of the antioxidant manganese, which is important for overall brain health.
Peppermint –

Like lemon, peppermint encourages mental clarity and improves alertness. It also is effective in relieving anxiety.

 
3. Revamp Your Entryway
It's cliche, but it's true: you can only make a first impression once. And, sometimes, those initial encounters can really inform how someone perceives you or your business moving forward.
Studies have shown that one of the best ways to make a favorable first impression is to give people a reason to trust and value you. And the sequence  in which we encounter things plays a huge part in how we judge: a positive initial encounter will lead to an expectation of another positive experience during your next encounter.
So, be sure that your company is making a good first impression with its office entryway. It's the first experience that visitors and potential clients have of your business, giving them an initial sense of who you are and, also, of how professional you are. Your entryway should accurately reflect what your company is all about, while also feeling welcoming and comfortable — a space that you would want to spend time in yourself.
You can easily add one (or all) of following little details. They don't cost a lot, but make a big difference, both to the feel of your space and to the people coming into it:
Furniture – Pick a style that feels fresh and still reflects your company's character. Adding something like a unique statement piece, like a chaise-lounge, antique side table, or colorful chair, can completely change the feel of a room. Try browsing your local thrift or consignment store to find something both funky and reasonably priced.
Artwork – Whether it's a painting, photograph, or sculpture, art can be a great way to show off your company's personality and provide a warm welcome. Support your favorite local artist by displaying one of their pieces; find something special at a neighborhood thrift store; or get your team together and create your own masterpiece.
Hang Customer Feedback – One of the best ways to demonstrate that your business is trustworthy? Hanging positive customer feedback up on the walls in your entryway. It shows that you hold your clients and their opinions in high regard. Displaying your company's core values or mission statement is effective in the same way — these things support your vision and shape your identity, and help to tell visitors what kind of company you are right off the bat.
Extra Amenities –

Have refreshments and snacks readily available in your lobby or entryway — it's a thoughtful gesture and also provides a feeling of comfort, especially if you have people waiting to be helped. Simple items like cookies, coffee, tea, and even just lemon water can make a difference. Set up a station that is clean and organized, with napkins and a small trash can nearby.
---
More Budget-Friendly Ideas to Improve Your Office Atmosphere
It doesn't just stop at music, scent, and your entryway —  there are so many easy and affordable things you can do to help create a positive environment at work. Here are some additional suggestions:
Better Lighting – Poor light can actually cause health problems like eye strain, so try to make sure that your office isn't too bright or too dark. Use natural light to your advantage whenever possible or try purchasing LED bulbs, which can help reduce harsh glares on computer monitors.

 

Adjust the Temperature –

According to a study by Helsinki University of Technology and the Lawrence Berkeley National Laboratory, performance increases with temperature up to 21-22 Celsius (69.8 to 71.6 degrees Fahrenheit). The highest productivity comes around the 22 Celsius mark (71.6 degrees Fahrenheit). Other studies have shown that even warmer temperatures have helped to increase feelings of trust in the workplace.

 

Consider Clocks –

Many office managers have an aversion to clocks because they assume employees will count the hours until they can go home. But, with clocks already in prominent places like computer screens and smartphones, there's not really a danger in adding one to your workspace. In fact, clocks can help employees prioritize their tasks, be on time for meetings or deadlines, and take note of their natural work rhythms.



---
Download 50 Ways to Improve Your Office Environment
Check out 50 Ways to Improve Your Office Environment for even more advice on how to enhance your workspace. If you need further ideas on how to boost employee engagement, just reach out to one of our Employee Engagement Consultants.
Subscribe To Our Newsletter
And Stay Updated