26 Corporate Holiday Gift Ideas for Employees and Clients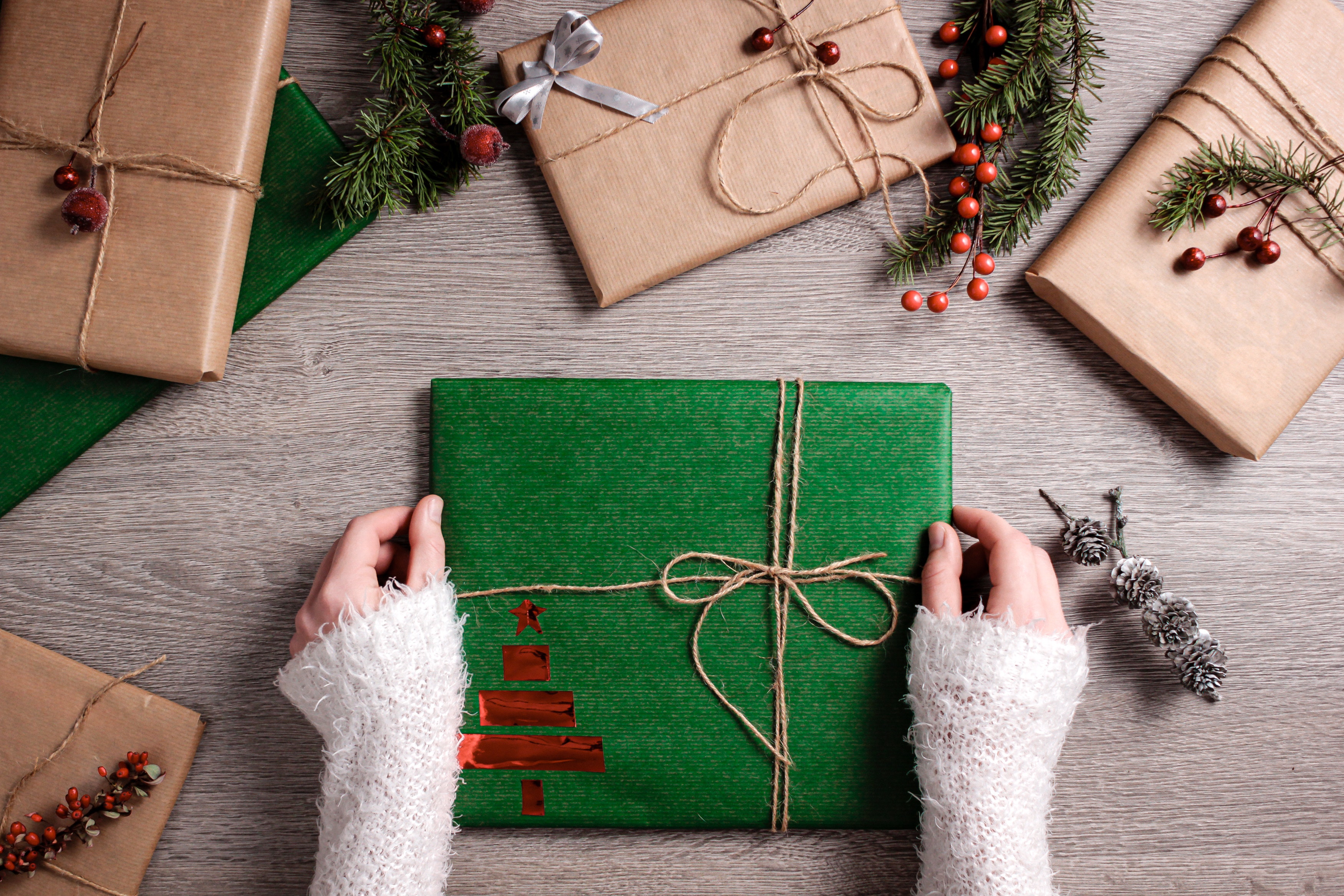 With the holidays right around the corner, it's time to start thinking about awesome and cost-efficient corporate holiday gift ideas for employees and clients.
Updated: November 6, 2020
There are only a few more weeks before the holidays come around and, while you shop for family and friends, you should also be considering corporate holiday gift ideas for employees and clients. But that can be easier said than done. Gifts for colleagues, customers, and clients need to strike the perfect balance of work-appropriate, creative and fun, and cost-efficient.
So, if you're feeling overwhelmed by the idea of having to pick the perfect gift for every person in your professional life, don't worry. We've compiled 26 corporate holiday gift ideas for employees and clients so that you can get a head start on your holiday shopping.
---
---
Food, Snack, and Festive Beverages Gift Ideas for Food Lovers
The holidays are synonymous with fun and indulgences. By that logic, you can't go too wrong with food, snacks, and beverages as business gifts. This can include:
Book Lover Gift Ideas
For your peers that you'd like to keep it more professional with, useful books, tools, and resources can be gifts that keep you top of mind throughout the holidays and beyond. For example:
Planners and Notebooks – As the new year rolls in, you can give gifts that help people stay organized. But rather than regular planners and notebooks, you might want to check out some that have focused purposes. The Growth Planner from Life & Apples combines goal setting, gratitude, daily scheduling and to-do lists, journaling, and habit, meal, and goal trackers to help drive and increase productivity and success.

Insightful and Enlightening Books – Give the gift of knowledge and insight with one – or a few – of these awesome books.


Paw-fect Gift Ideas for Pet Lovers
We all know that one person in our network who absolutely adores their fur babies. And if you're looking to put yourself in their good books, you should go with a holiday gift that benefits their pets. Here are a few ideas we love:
BarkBox – Giving the gift of dog treats and toys will help bring joy to your colleague or customer's pup, but it'll also save them the hassle and expense of picking them up at the pet store. With a service like BarkBox, you can gift a holiday-themed box filled with awesome pup stuff.   


Basepaws – For pet owners, the more they know about their animals the better. Basepaws is the first DNA test for cats, and it can provide tons of information about their health, breed, traits, and habits. This makes for a fun and informative corporate gift idea. 
Office Accessories, Tech, and Decor Gift Ideas
When it comes to corporate holiday gift ideas for employees and clients, you can't go wrong with things that people can keep in their office or use at work. For instance:
Gifts That Keep on Giving
For the person who has it all, or if you're looking to give a gift to an entire organization, there are a ton of awesome corporate holiday gift ideas for employees and clients that keep on giving. This can include:
Charitable Donations – The holidays are the perfect occasion to do some good in the world. So, when you're looking for business gifts, you might want to think about donating to a great cause on behalf of a colleague or customer (for more insight and examples, read our blog post: 5 Inspiring CSR Success Story Examples). Organizations like Kiva allow you to make loans to entrepreneurs and small businesses from across the world. And the best part is that, with a 96.8% repayment rate, the person or company that you donate on behalf of can take those funds and reinvest them over and over again.


Group Skills Training Programs – Give your team the gift of investing in their development both personally and professionally. With group skills training programs (which are available both in-person and in a virtually hosted format for remote teams), you can help your employees build key skills that they can take with them throughout their careers and lives.
COVID-19 Holiday Gift Ideas for Employees and Clients
This year has been challenging for employees and organizations around the world. So, it's a good idea to consider gifts that will help brighten people's moods during the pandemic. This can include:
The holidays present a great opportunity to show your colleagues and clients you're thinking of them and in turn build even stronger relationships.
What gifts are you getting for your peers this holiday season? Let us know in the comments section.
---

Learn More About Team Building Activities for the Holiday Season
For more information about team building activities for your workgroup this holiday season, just reach out to our Employee Engagement Consultants.
Subscribe To Our Newsletter
And Stay Updated